It's four months since an accident ended his first Red Bull X-Alps. But Nic Donini says he's already focused on 2023.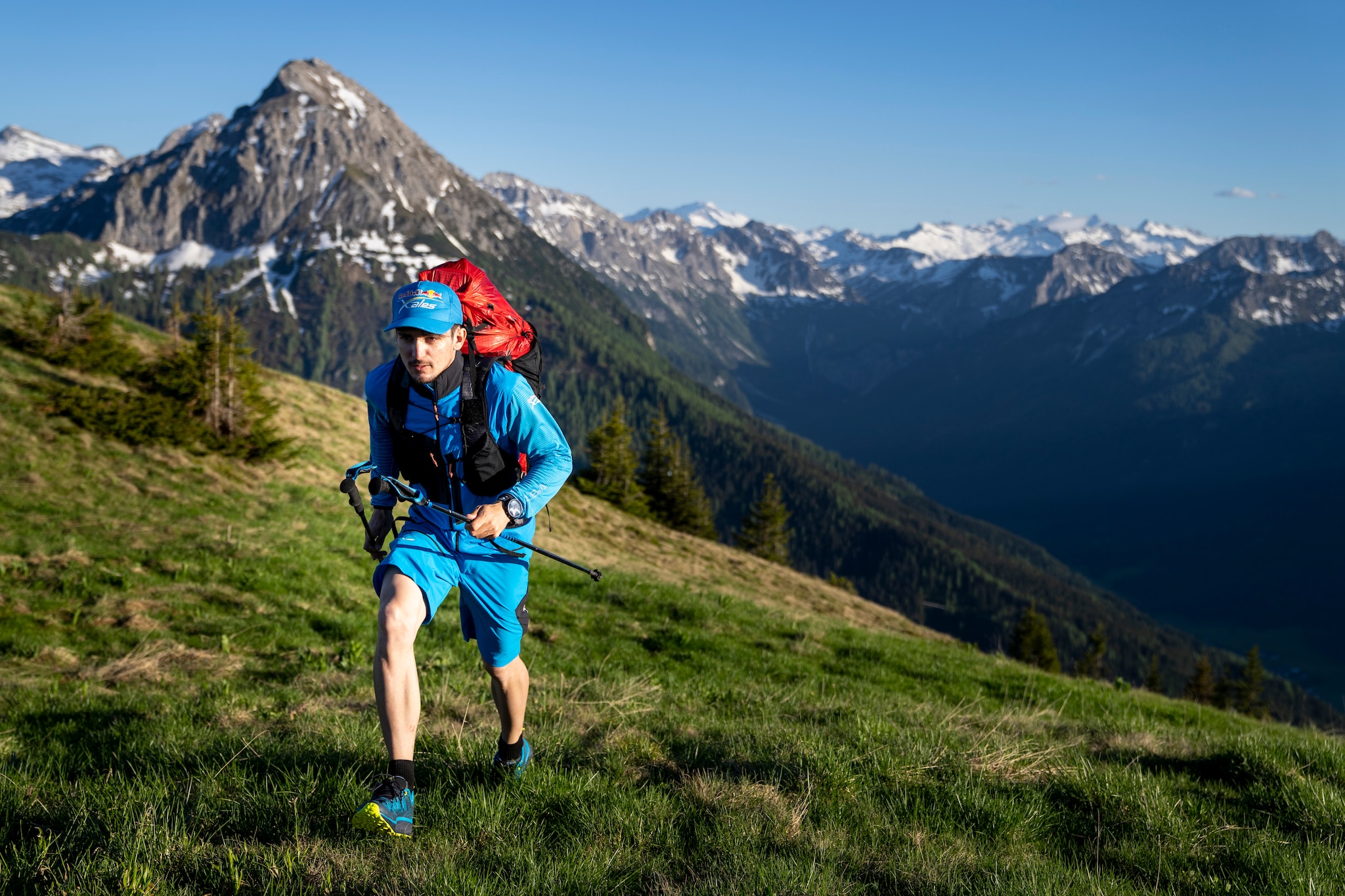 How's the back?
Now I'm 100% recovered luckily. But for six weeks afterwards I couldn't do anything as the fractures in my vertebrae healed, and then after that I started to do tandem flights again.
"The impact was not the hardest, but I felt a lot of pain on my back."
What happened that day?
We were pushing a lot because we had the penalty two days before for an airspace infringement. We wanted to close the gap on other athletes as much as possible to not be eliminated. We were recovering a lot of places and we arrived in Switzerland where there was plenty of these cables. They were really invisible.
I caught a group of pilots, Théo was in there, so was Michi Lacher. In that moment Théo was just 20m in front of me and about 15-20m higher and we were very close to the mountain, then Théo took the cable totally with the lines of his wing. I saw his glider collapsing and falling in front of me. I was super afraid to go into Théo. I was low enough to pass under the cable, but I decided to turn to the right where there was the ridge. The space was very little. The impact was not the hardest, but I felt a lot of pain on my back. At that moment I was feeling not so bad but my supporters were pretty afraid of my back so they called the helicopter. At the hospital they saw micro fractures on three vertebrae. I was very disappointed it terminated my race like that.
Were you having a good race until then?
Not totally! I was seeing that I didn't have so much experience in this race. The first three days were very tough. My team worked very nicely but we did a lot of mistakes and we learned day by day. Physically we were pretty conservative in the first days because the race is long – I didn't want to push too hard but after the third day we were starting to understand and improve a lot. I was feeling we could recover a bit.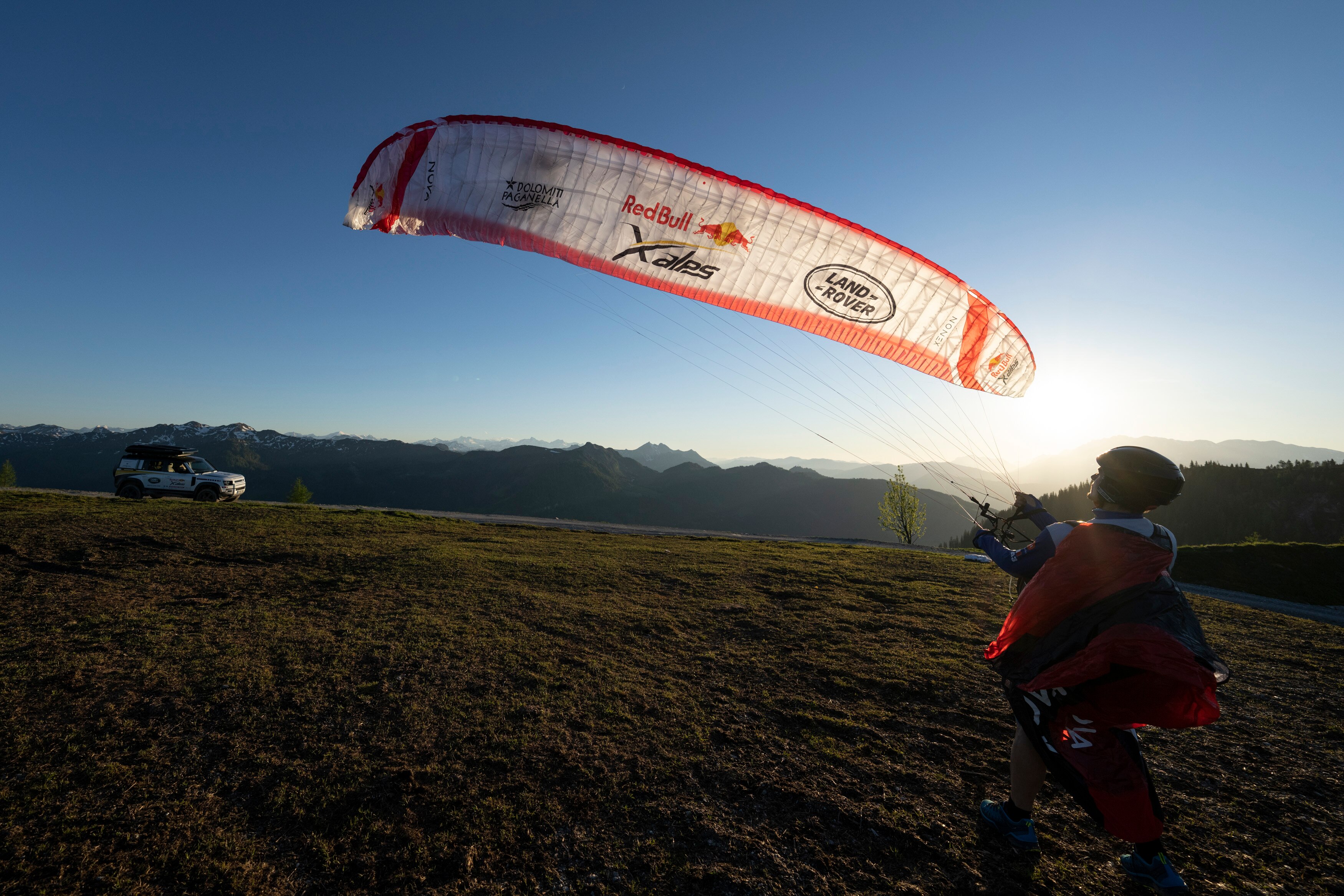 "I felt 100% confident, even in strong conditions."
How did the body hold up?
My feet were perfect and so were my muscles. The only thing where my energy faded was mentally. After the third day the mind is not totally working.
What have you learned?
The stronger you are the more you can play with the strategy. During race I was waiting a lot to get feedback from my supporters on the weather, strategy – all this stuff. So next time I would be more prepared on the flying conditions and strategy so we can make decisions faster. To be good in this race you have to perfect so many different things. Before we did a smaller 300km race in Italy. We were quite competitive but Red Bull X-Alps is totally another thing.
Did you find the conditions too strong?
For me no. When it wasn't so great we waited for better conditions. I never felt in a situation where I was forced to fly. I know that there could be a situation where you hike 2,000m and conditions on take-off are dangerous and because you don't want to walk any more you are forced to fly down, but I didn't experience that. I felt 100% confident, even in strong conditions. My wing helped me a lot.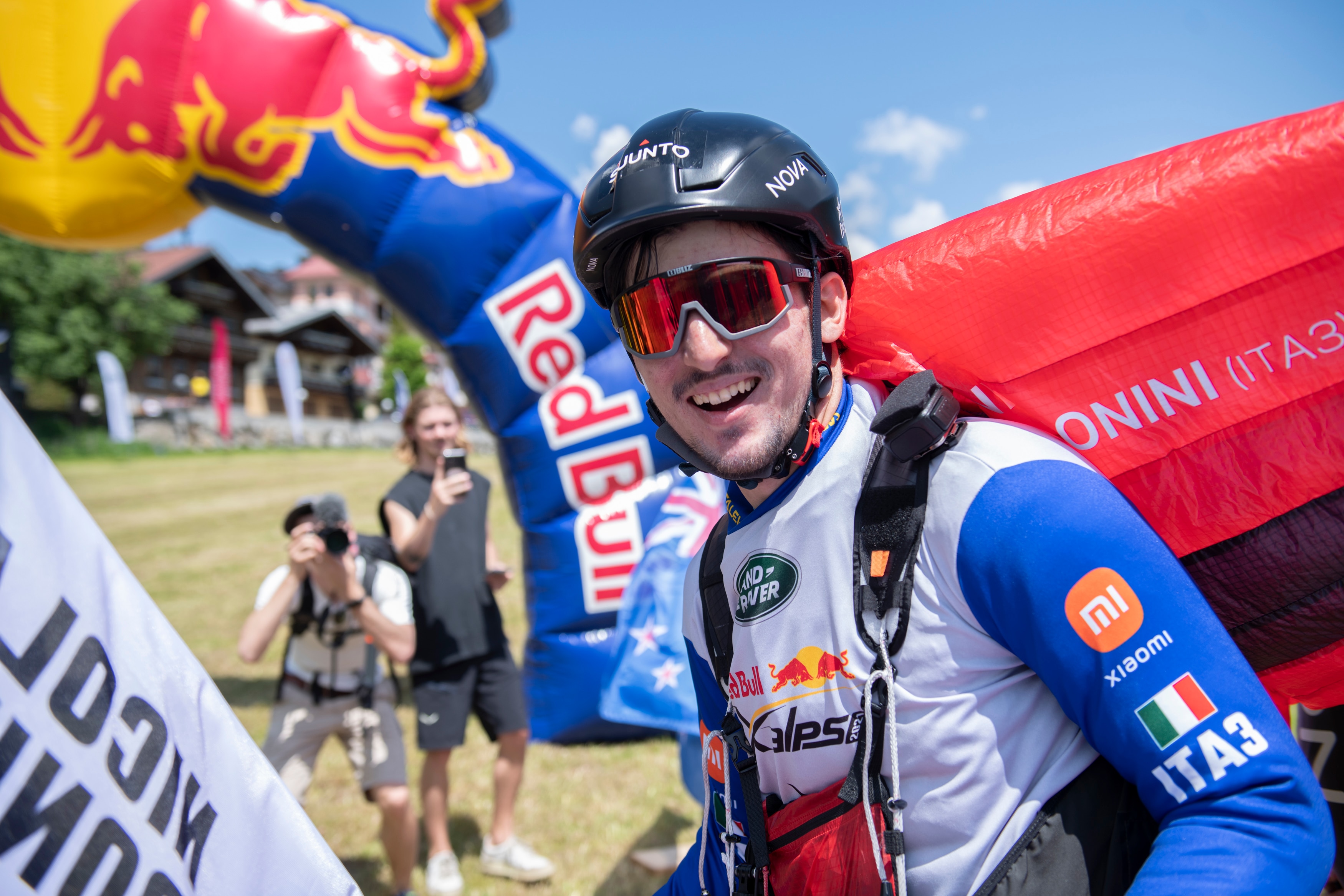 "I hope I am selected again."
Did you take away positives?
I really enjoyed the race and I also did some very good flights. We were recovering a lot in the air. But I was looking forward to come into Italy after Mont Blanc – there we could have had a great performance because I know the place better. But all race we had good moments. The best came after a good flight. The race is an emotional thing – there are stressful moments, bad moments, but all together it makes a very good memory, sharing the experience with friends.
2023?
Yeah for sure. As soon as I retired I was 150% motivated to come back. I was a little bit disappointed and angry so I want to come back and finish my work at least. For the last edition, I trained for eight months but now I have more time to be prepared. I hope I am selected again.
Top image © zooom / Lukas Pilz