The race leaders hiked up high and deep into the Alps early this morning.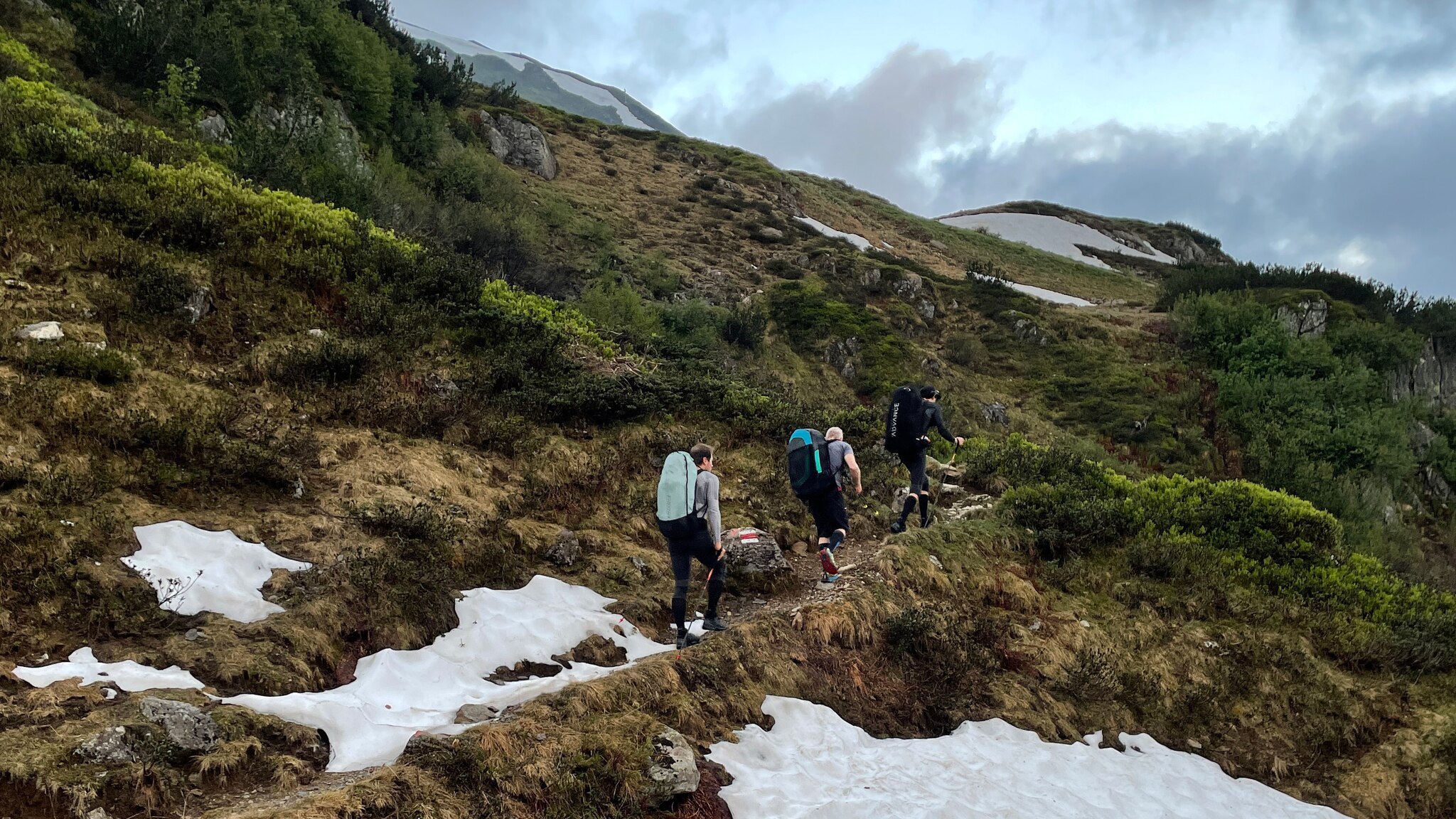 This morning, all teams in the top ten moved into deep high alpine terrain. Race leaders Chrigel Maurer (SUI1) and Patrick von Känel (SUI2) moved up to a 2700m high peak called Grachelspitze for an early flight. They took off at around 08:20h and are still flying two hours later. For sure this was a magic move again.
It was not an easy decision however. There had been a lot of rain causing low clouds in the morning, that needed to clear before flying conditions can turn on. As Chrigel said: "The clouds in the valley are a problem. There is the pressure of how to fly and where to fly and when to fly. All day the same game. Good weather forecast, bad weather."
His supporter Thomas Theurillat said: "It's the X-Alps. this game plays on several layers. Yesterday when we left Germany we also left the beautiful green forests. Now we are at high altitude. This means different playground, you can see it."
Huge respect for one-time veteran Patrick von Känel too. The 26-year-old has gained a lot of experience as a test pilot, flying paragliders that are still under development. He has also made incredibly long flights of up to 556km in Brazil last year. Combined with his knowledge on home turf, that makes him the perfect contender to keep pushing Chrigel. And that is what he is doing.
Patrick said while hiking up: "I'm feeling good, I'm looking forward to going to Switzerland for sure. I prefer big mountains. I was growing up in that area and I learned to fly in the mountains. I'ts like getting back home."
The high alpine terrain is indeed beautiful and humbling at the same time. It was an incredible hike up, said our race reporter Tarquin Cooper. "Here we are in the mountains, very different from the greens in the Achental. Just beautiful vistas. The morning light coming up in the cloud, sending it this incandescent glow. Just glorious, you gotta love the mountains. So great to be up above the snowline. It really feels like alpinism."
Check out where the race leaders and the leading pack is headed on Live Tracking!