Exciting race in the battle for sixth place.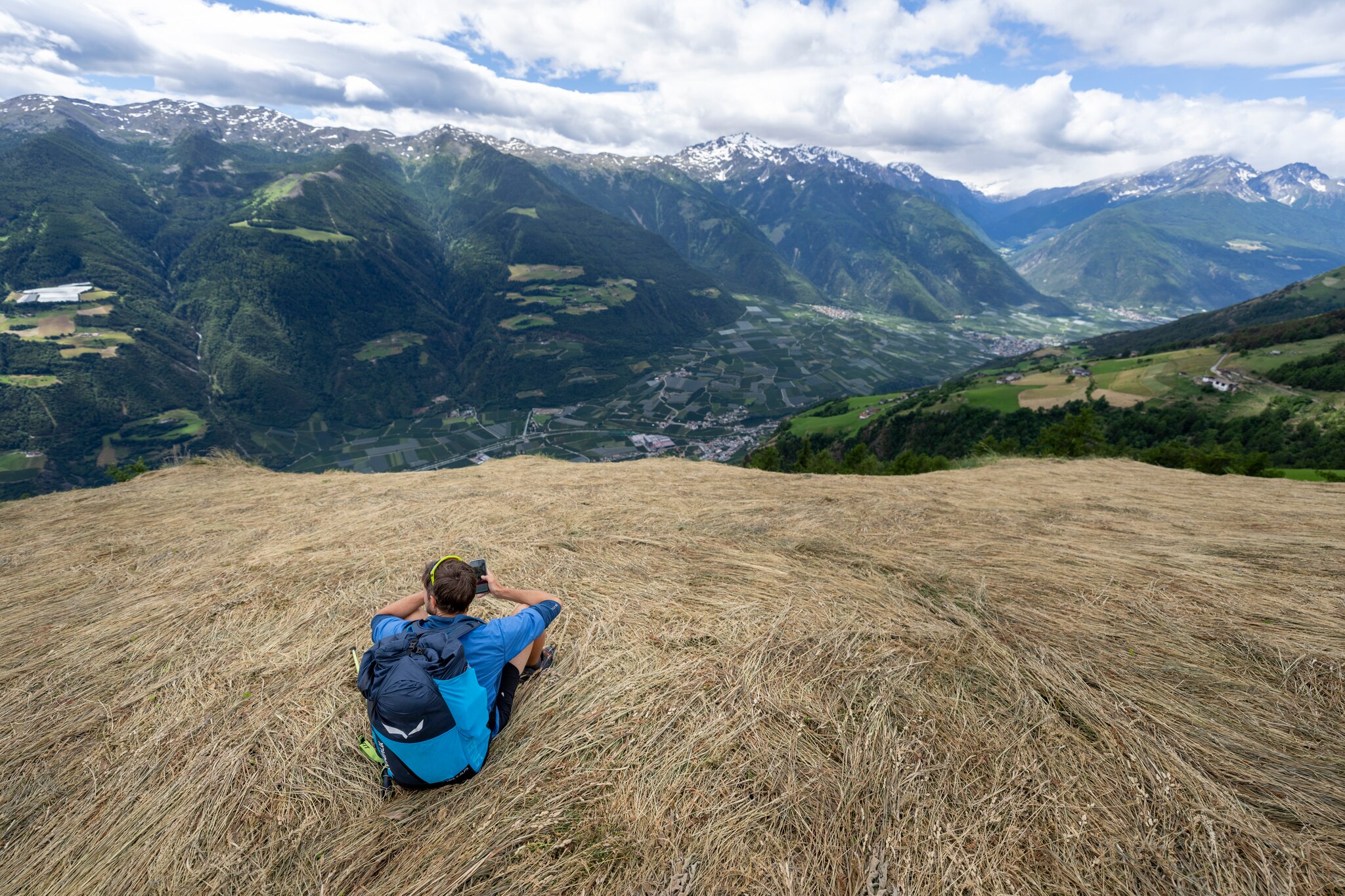 When Benoit Outters (FRA2) landed on the raft yesterday evening as the fifth finisher in this year's race, the closest athletes behind him, Paul Guschlbauer (AUT1), Aaron Durogati (ITA2) and Ferdy van Schelven (NLD), still had some 175km left to race. Unless conditions on Day 12 allowed plenty of flying, they would not be able to make goal.
Fortunately, the weather has allowed plenty of flying, and we have seen an exciting tussle between the leading athletes heading for TP11 Kronplatz, who have jostled positions and switched leads all afternoon. Goal is now looking a slight possibility for the two athletes at the front of the pack – Manu Nübel (GER1) and Paul Guschlbauer (AUT1) who have less than 100km to go and Night Passes to use.
Aaron Durogati (ITA) and Guschlbauer were engaged in some full-on racing through Italy this afternoon, switching leads regularly, with Michal Gierlach (POL), Ferdy Van Schelven (NED), Tobias Grossrubatscher (ITA2) and Damien Lacaze (FRA5) all close behind.
Nübel blasted through the pack this afternoon to take the lead. He did not even feature in the top twelve this morning, but is now ahead of all of them in sixth place overall. He signed the board on Kronplatz at around 20:30, and then got straight back in the air and flew until the rules state all athletes have to land at 21:00. The scoreboard now shows him 81km from Zell am See at 22:00, with a 16km lead over the athlete just behind him, which is Guschlbauer.
Nübel's stats show 231km flown today. Other athletes have had lots of flying today too, including Eduardo Garza (MEX) who is in the Sodrio area of Italy heading for TP10. He has logged 224km; Toma Coconea (ROU), ahead of him by 40km, logged 227km, and van Schelven and Lacaze further ahead flew similar distances.
Yael Margelisch (SUI4) went her own way, choosing last night to pass via her hometown of Verbier for the mental boost seeing friends and family would give her. She is still hiking through Switzerland and in 18th position.
Gavin McClurg (USA1) in 15th and Michael Lacher (GER3) in 19th places are on their way to TP 10 Piz Palü. McClurg has already used his Night Pass so he will be stopping for the night at 22:30.
Durogati's 12-hour penalty starts at 22:30, which means his race ends near Lüsen in Italy and 108km from Zell am See. With thirteen and a half hours' racing left and athletes with Night Passes, he could be passed by two or three athletes before the end of the race.
Kaoru Ogisawa (JPN1) is at the back of the field. He landed in the Chamonix valley this afternoon after a flight, and said he may not walk up again today; he has not done so and he does not have an active Night Pass, but he could choose to continue at 5am tomorrow.
Lacher, along with all of the other athletes except Margelisch, Grossrubatscher and Durogati, have Night Passes and can continue through the night. The motivation to do so is likely much higher for Nübel at the front with 81km to go, for whom Zell am See is still a possibility, than for Lacher at the back.
Follow all the developments in the race on Live Tracking!