Day 11 Wrap-up - Fifth in and more to come
Today saw the fifth athlete finish, but there are sixteen more out there.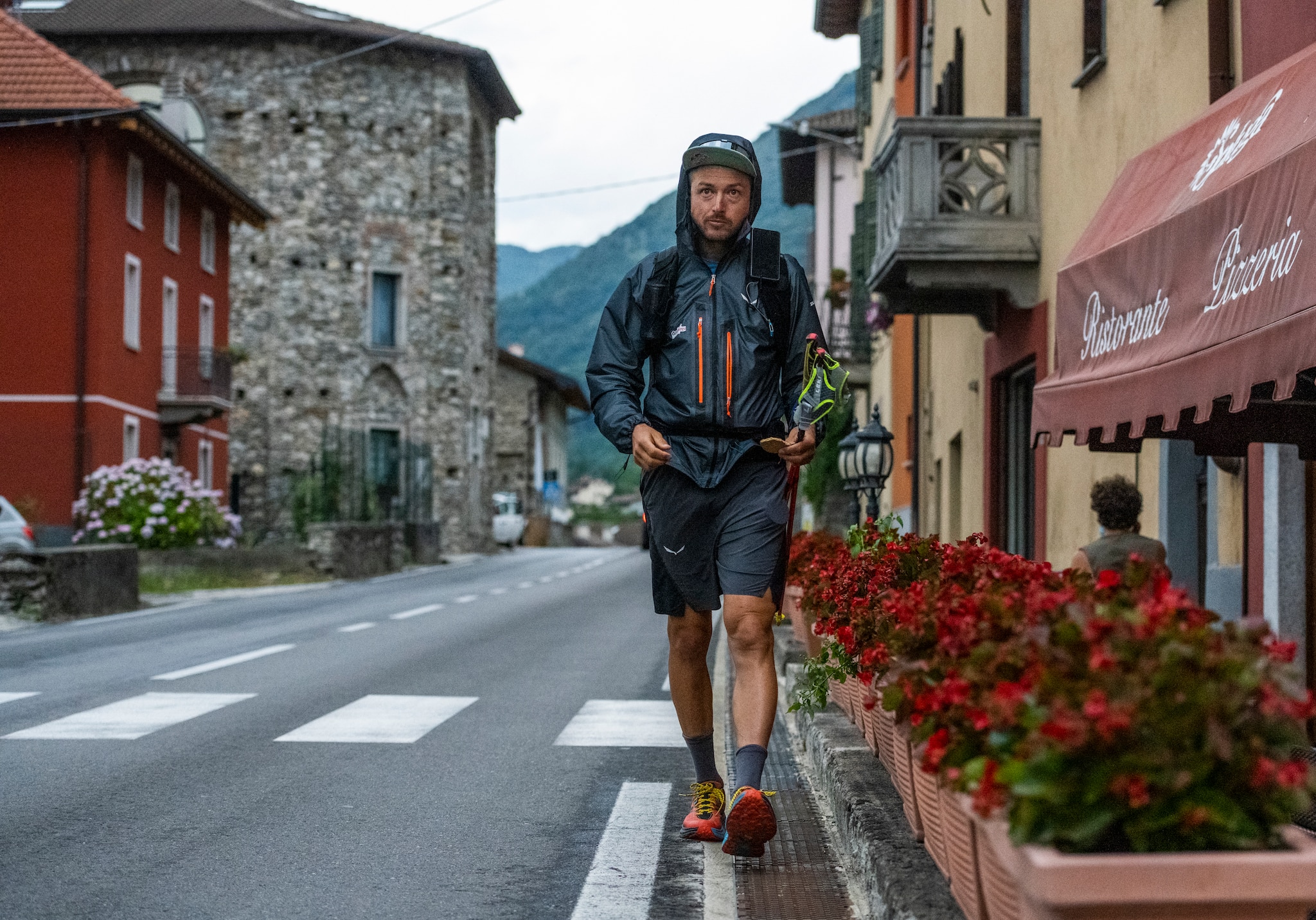 For Benoît Outters (FRA2) it was a day with lows and highs. He hiked 89km through pouring rain, but a little after 20:00pm he finally landed on the raft in Zell am See tonight. He finished his race in fifth place after 10d 9h 12m 12s, as the only athlete to reach the finish today.
While it was too windy to fly along the Aosta valley and further back around Mont Blanc, the mid-pack of athletes were lucky today. Five athletes were in the air for around 6h.
Four of them flew along the great lakes of Italy: Lago Maggiore and Lago di Como. They were Damien Lacaze (FRA5), Ferdy van Schelven (NLD), Toma Coconea (ROU) and Manuel Nübel (GER1).
Ferdy's supporter Nicole van Schelven said that it was a bit windy along the Italian lakes but other than that he's had a great flight. There was sun and perfect clouds for flying. He's up in the ranks by at least two positions and is in the top ten now.
Eduaro Garza (MEX) made a different move, flying the north route from Mont Blanc toward the Rhône valley and then south again into Italy towards Domodossola. He was also in the air for 5.6h and is now in 14th place.
Further back Yael Margelisch (SUI4) went north after Turnpoint 9 Mont Blanc. Her supporter said that they had chosen to go north because that route leads into Switzerland. Her supporter said: "We want to get to Verbier today, where Yael is from." A little after 09:00pm they reached their goal for today.
There are still 16 athletes battling for their own goals. To stay in the race until the end, to finish top ten or to reach Zell am See. Kaoru Ogisawa (JPN1) and Aaron Durogati (ITA1) pulled their Nightpasses and will run through the night.
Whatever their goal, follow how the athletes get on via Live Tracking!
The race goes on until Friday 11:30am!