Mist filled the valleys as athletes hiked through the morning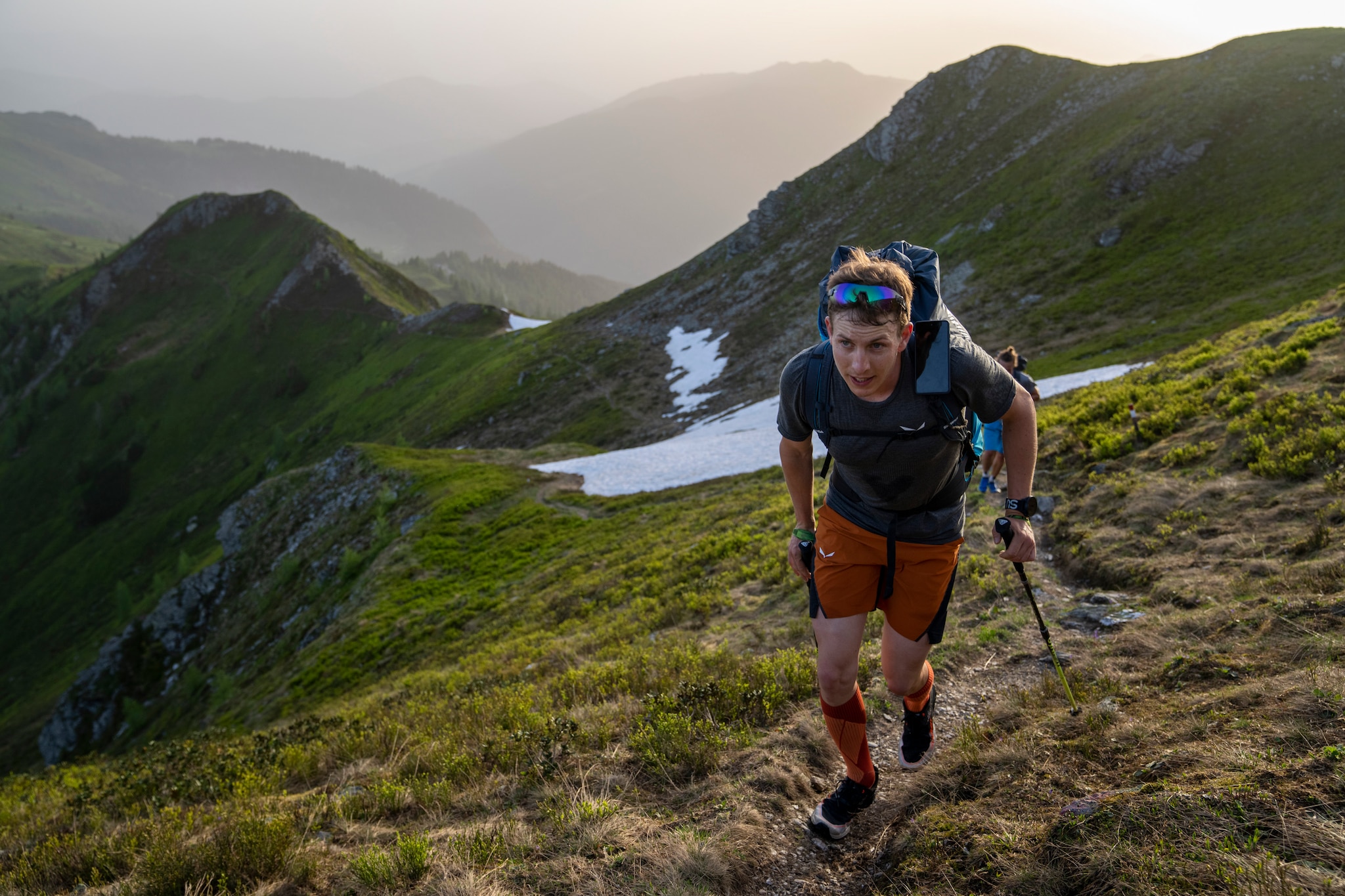 Day 3 dawned misty, with low cloud clinging to trees and hugging the bottom of the valleys as athletes woke at 5am and started to hike.
At the front, race leader Chrigel Maurer (SUI1) hiked through the cool morning before starting to head uphill just before 7am.
His plan was to get himself into position on a southeast-facing hillside, ready for the first thermals of the day. As the sun rises in the east it heats these slopes first and the first thermals of the day are generated here.
Behind him, athletes started to slowly take to the air. Simon Oberrauner (AUT1) had an early morning glide, as did Nick Neynens (NZL1) at the back.
Patrick von Känel (SUI2) meanwhile had clearly had a power-breakfast as his 7:30am glide saw him power through the race leaders to second place – now he will have to fight to hold onto it throughout the day.
The UBIMET forecast is for a good flying day, with the chance of storms later in the day. Cooler conditions should prevail, with no sign of the 33C temperatures we saw at the start of the race on Sunday. All round, it should be more comfortable on the ground and in the air.
At the back, Andrei Mashak (RUS) pulled his Night Pass last night but didn't get to make much use of it. "We hiked for about two hours," his supporter Andrey Burkin said this morning. "Andrei is suffering from a sore leg. It's not serious but it is slowing him down and we are moving slowly."
This is only Day 3 and already the race is spread over nearly 200km. The leaders are on their way to TP5 Lermoos-Tiroler Zugspitz Arena, while those at the back are heading for TP3 Kitzbühel Hahnenkamm.
"This is turning out to be the most exciting Red Bull X-Alps ever," according to former Red Bull X-Alps athlete Tom Payne. "Sure, Chrigel has the lead, but we've never seen him pushed so hard by such a strong field.
"We're seeing breadth and depth throughout, with an overall performance way beyond what anyone believed possible given the weather forecast at the start. Both veterans and rookies are snapping at his heels."
Tune in for Day 3 on Live Tracking!