Clock's ticking - last call for Red Bull X-Alps 2019
The application phase for the race's next edition will close in less than a month. Are you down?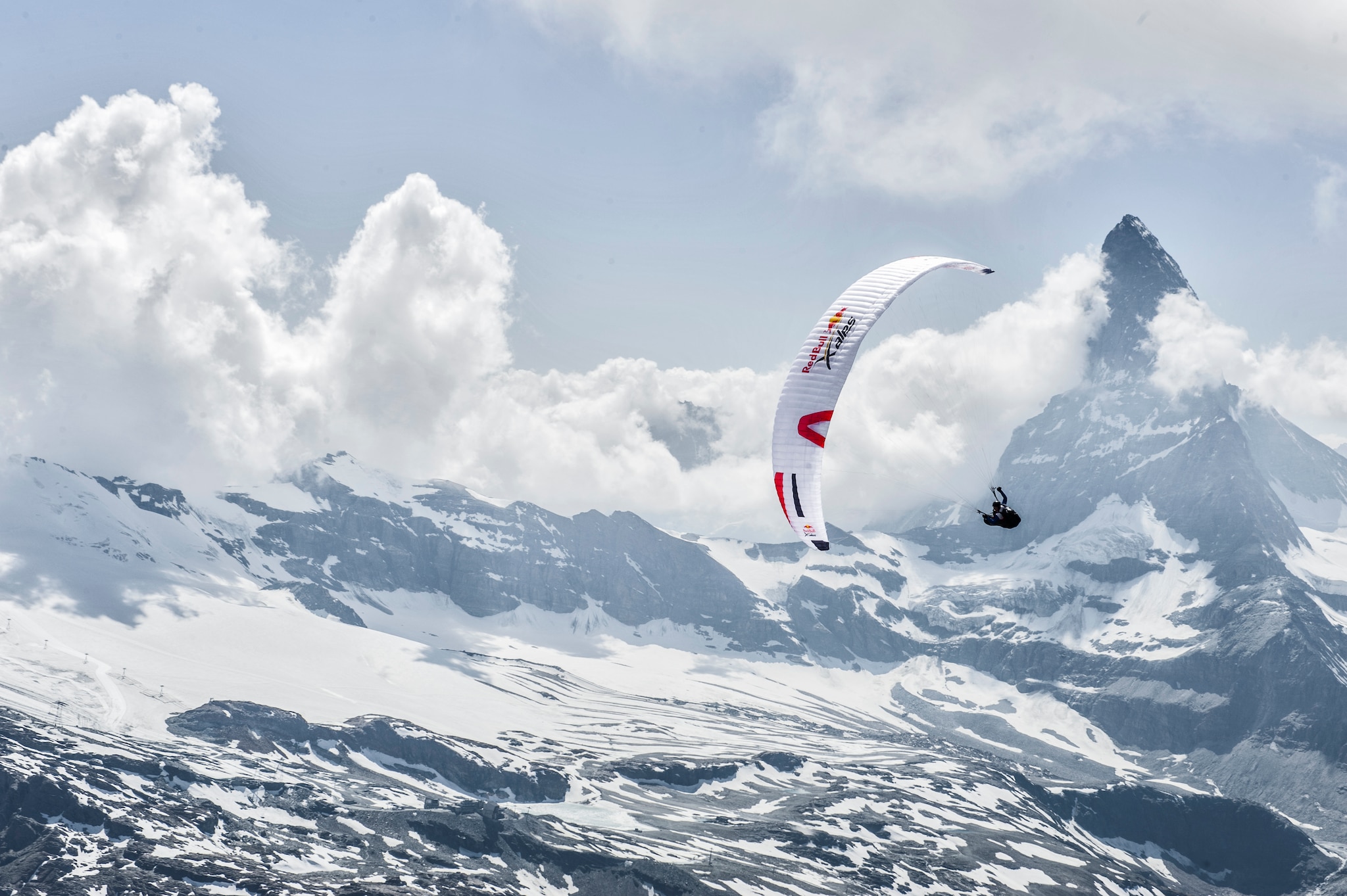 When the world's toughest adventure race returns, you better be ready! June 16, 2019 will go down in history as legendary Red Bull X-Alps reappears for its ninth edition. Far from any ordinary race, the unique adventure is notoriously famous for pushing the participants to the limits of the possible. Whoever dares to endeavour on this quest better gets prepped for a once in a lifetime challenge. Equipped solely with a parachute and their own feet, contestants make their way through alpine territory, as breathtaking as demanding.
Daylong hikes across never ending deserted plains line up with draining treks through dense forests. Deep drops into the unknown follow exhausting ascents of gruesome mountain faces. Inexhaustible motivation and quick decision making is absolutely essential throughout the approximately 11 days ongoing race. And so it is now: are you all fired up? Good! The application phase closes on August 31, 2018, so if you think you have what it takes, better get registered soon! You can spot the application form just a few centimeters to the left and up from where you are staring at this very moment.
"You need the strength of both body and mind to push yourself day after day."
Be part of a new, exciting bunch of international athletes that forms with each race, no matter where you stand on the spectrum. From full-blown seasoned pro to newcomers who have what it takes to embark this adventure, whoever gets to be amongst the chosen few will definitely have his - or her - name engraved in the collective mind of adventure sports fans worldwide. The official athletes selection will be announced on October 16, 2018.
A completely new route for the Red Bull X-Alps 2019 edition is still kept secret until next year, making it even more exciting. The only information that got <link https: www.facebook.com redbullxalps videos _blank>leaked by race director Christoph Weber briefly explains the intricate application process: "The selection of the athletes is extremely difficult and one of the most important aspects of the competition. It's not just about getting out there and flying. You need the strength of both body and mind to push yourself day after day, sometimes for as long as two weeks straight. Athletes with this level of drive and determination are the ones who make Red Bull X-Alps such an incredible story!"
If you want to seek out some more insider information concerning the next edition of Red Bull X-Alps, check out the full <link https: www.facebook.com redbullxalps videos _blank>Facebook Live chat featuring race director Christoph Weber. See you out and about!
For the most recent updates make sure to follow Red Bull X-Alps on <link https: www.facebook.com redbullxalps _blank>Facebook!
Photos © zooom / Felix Wölk, zooom / Harald Tauderer, zooom / Honza Zak