Chrigel wins for the seventh time
This morning started with a question - will he make it? Now we know the answer.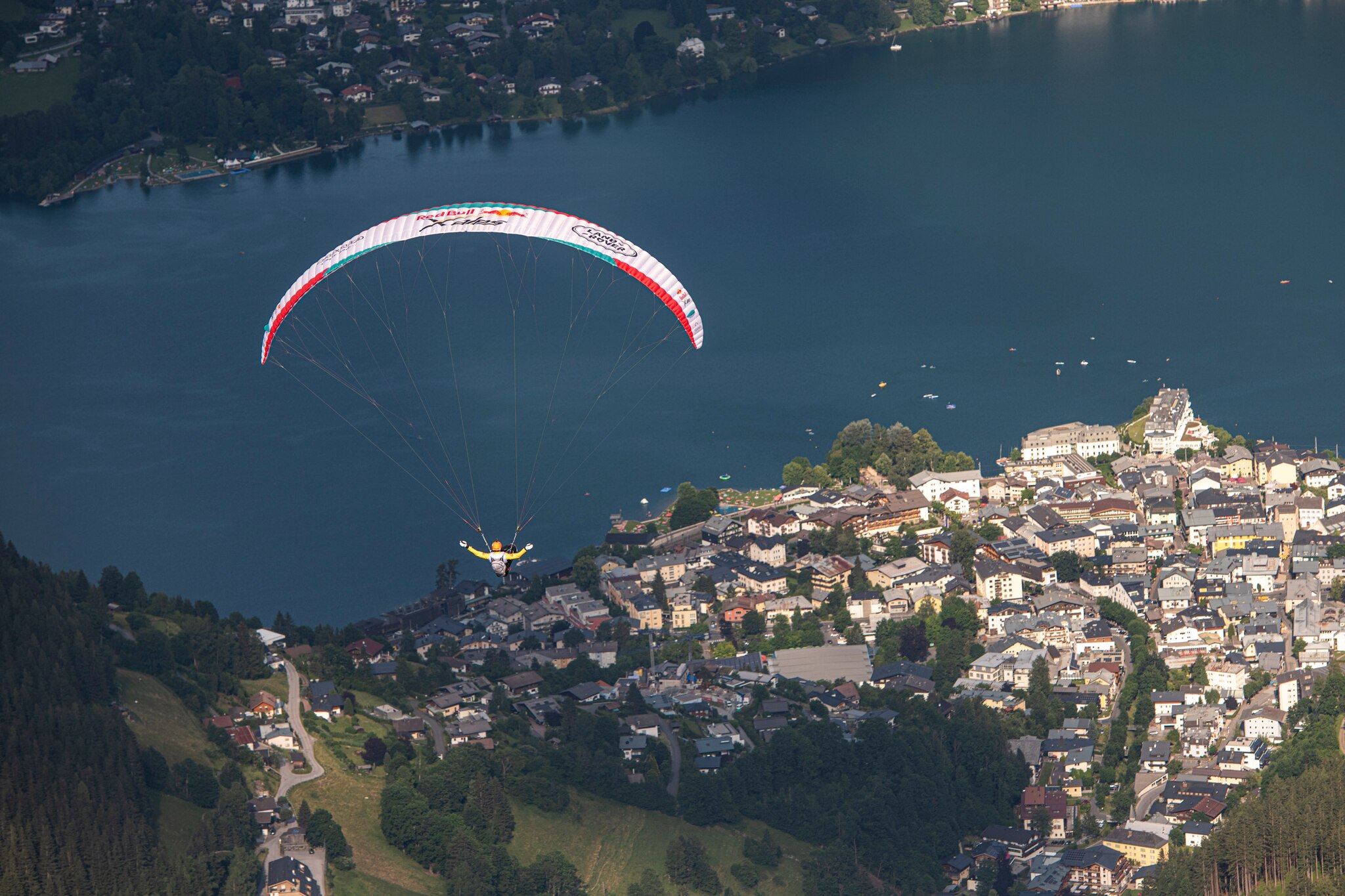 This afternoon at 18:00pm exactly Chrigel Maurer (SUI1) landed on the Red Bull X-Alps raft. Congratulations Chrigel with a very deserved, magical win again!
Chrigel started the morning near Bolzano with 160km lead over his closest competitors and with another 160km to go until Zell am See. He was in the air by 9:45am and flew practically the whole day. He landed of course at Turnpoint 11 Kronplatz to sign in and quickly took to the skies again.
Then he daringly flew over the Hohe Tauern national park, where there are no take-offs allowed should he have to land for lack of thermals. But of course Chrigel flew his way over the Felbertauern pass in between monster mountains Grossglockner, the highest of Austria at 3798m, and Grossvenediger ().
Racing Chrigel but getting nowhere near today, Maxime Pinot (FRA1) used his Nightpass and hiked all through the night until 3am, and then started again at 5am this morning. Sleep deprivation must be taking its toll, although his supporter Jérémie Lager told us he was doing OK, "just a bit tired".
Maxime together with Patrick von Känel (SUI2), Simon Oberrauner (AUT2) and Benoît Outters (FRA2), the four have been close together all day and are all chasing for second place in the race. Three of them have tagged Turnpoint 11 Kronplatz early in the evening, but Benoît has been left about 50km behind by the end of the day.
After the followers there is a large gap until Paul Guschlbauer (AUT1) in sixth place, 220km behind Benoît. Paul is hiking around Domodossola in Italy. After him is a group of twelve athletes who had a really bad day. From Dent d'Oche all the way around Mont Blanc it has been raining, windy and generally miserable. Ferdy van Schelven (NLD) pulled off 70km of hiking today in these conditions. An incredibly strong push.
Even further back, Théo de Blic (FRA4) had the worst day of his otherwise beautiful race. He pulled his Nightpass but is in the rain and storm and is not getting anywhere. On top of it all he has a 48h penalty for airspace infringement starting tomorrow morning at 05:00am.
The race is getting even more exciting for such a close race for the rest of the podium!

Watch who will reach the float in Zell am See next tomorrow on Live Tracking!