Chrigel Maurer is now 160km ahead of his closest rival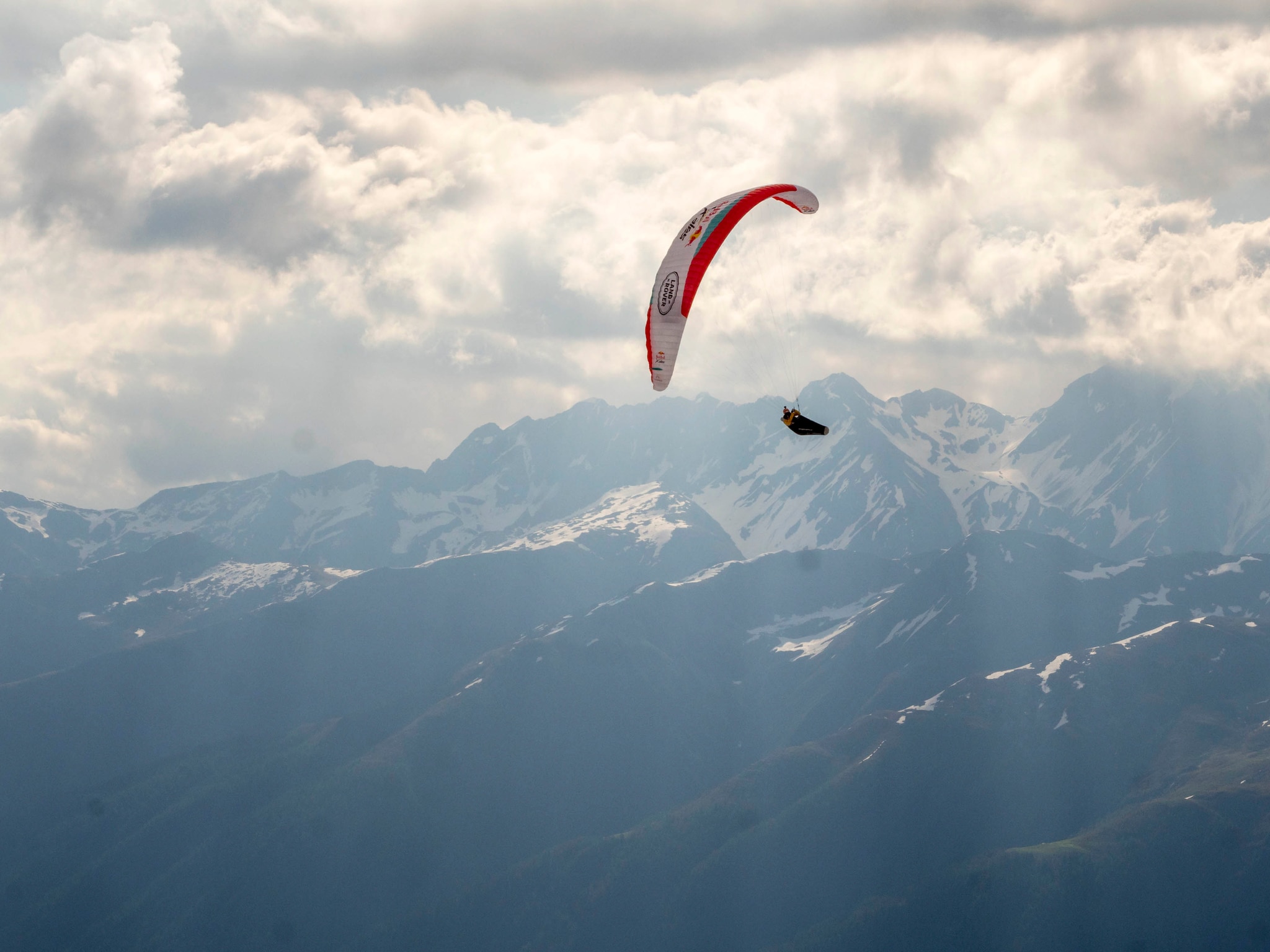 The afternoon of Day 8 started with Cody Mittanck (USA2) retiring from the race, when intense pain in his foot made it impossible for him to continue. Sadly, his race is over.
But the huge news of the afternoon is that Chrigel Maurer has shown his magic once again, with a killer flight taking him all the way around Turnpoint 10, Piz Palü, and putting him in the lead by 160km and growing. At the time of writing he is still in the air, and is the only pilot in the air along the whole course line, cruising at 2,800m towards Kronplatz, Turnpoint 11.
Chrigel chose a very different route today from the chasing group of Simon Oberrauner (AUT2), Maxime Pinot (FRA1), Patrick Von Känel (SUI2) and Benoît Outters (FRA2). His route meant he had further to fly, but he benefitted from much better conditions for paragliding. While the chasing pack were stuck on the ground with no thermals, which means no columns of warm air that the paragliders can use to gain altitude, Chrigel was cruising around TP 11 at 3,700m.
The move has changed things entirely from a close-run race where the top five regularly switched positions, to a game where Chrigel is just leagues ahead and unless something really unexpected happens, likely uncatchable.