The legend continues as Chrigel Maurer (SUI1) lands on the float in Zell am See winning his 8th Red Bull X-Alps!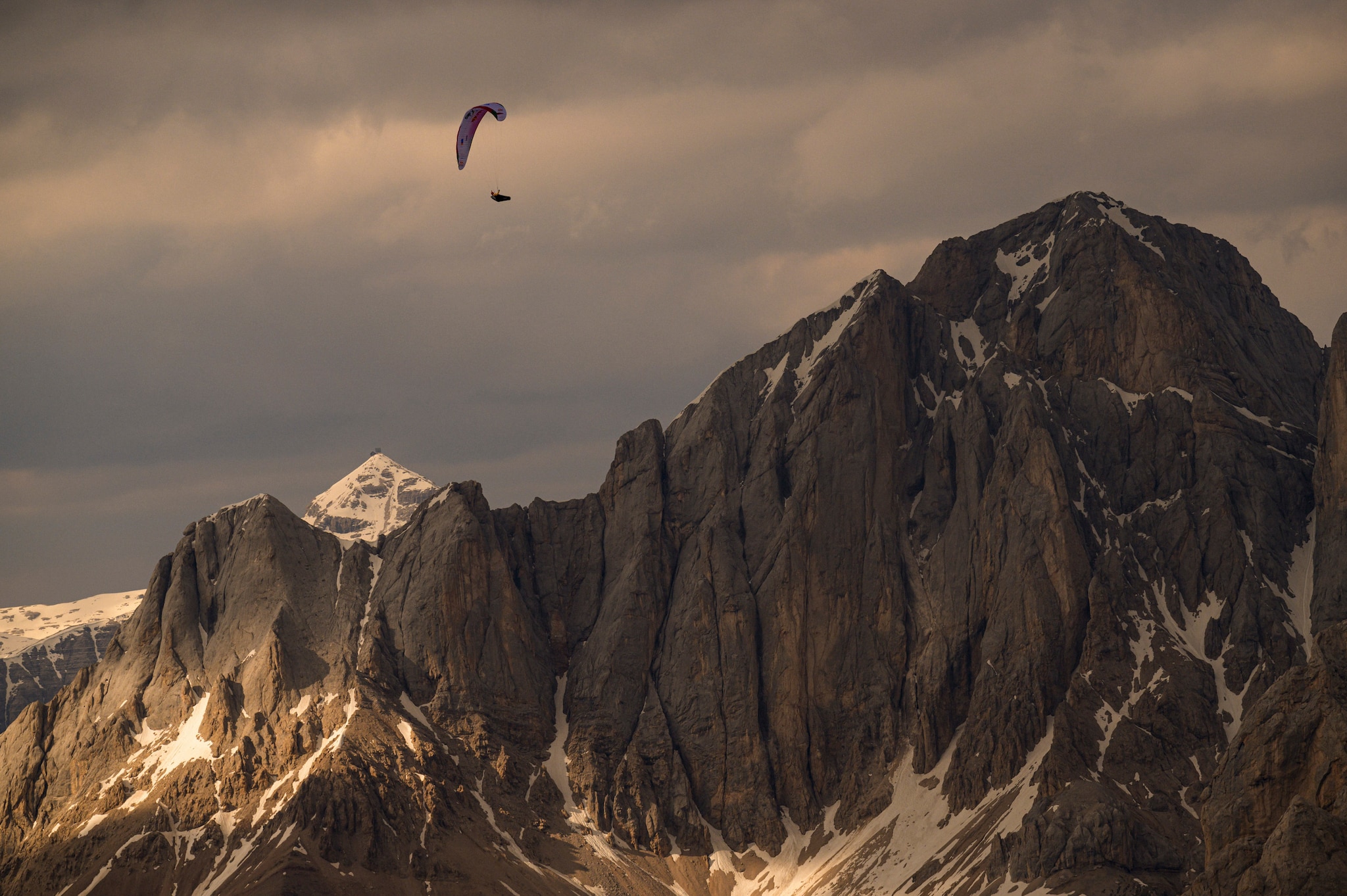 When the 2023 Red Bull X-Alps route was announced, people said it was a "race track". They weren't wrong.
A photo finish at the Prologue in Kitzbühel set the tone for the main race with Max Pinot (FRA1), Chrigel Maurer (SUI1), and Aaron Durogati (ITA2) sprinting for the line.

Starting for the first time in Kitzbühel on June 11, the athletes set off on the 1223km adventure race.

With great weather, the athletes made fast progress toward Turnpoint 2, Wagrain-Kleinarl. Chrigel Maurer (SUI1) stayed with the pack – or the pack stayed with him – for much of the start of the race.

Everyone was watching for the moment that Chrigel would break away and be out on his own where he likes to be.

We thought we'd spotted the move halfway between Turnpoint 5, Piz Buin, and Turnpoint 6, Fiesch in the Aletsch Arena. The group, including Maxime Pinot (FRA1), Aaron Durogati (ITA2) left Chrigel and took a more Northerly route – connecting with a fast valley and racing away.

Chrigel lost a lot of time and height but managed to find a low climb. This delay dropped him down to 9th place where he staged a huge come-back, leaving Turnpoint 6 in first place.

He said afterwards: "It was really low – but somehow I came back. Everybody had a problem so we were tight together here".

Chrigel then made the surprising move of pulling his Night Pass. For the leader to pull a Night Pass on day three of the race... surely this was it? We'd have to wait to find out.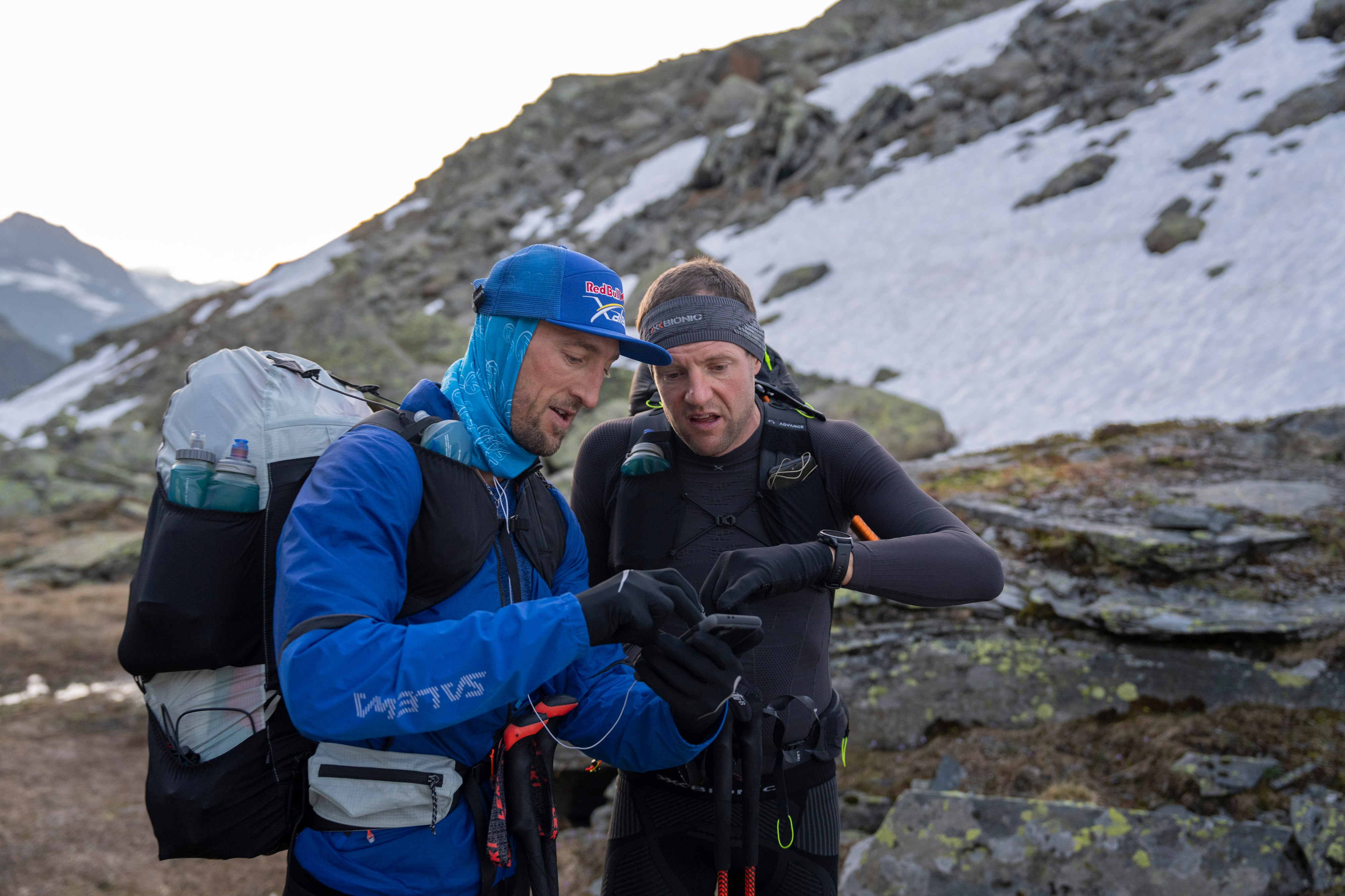 But Chrigel only maintained a small lead. He arrived at Turnpoint 7, Frutigen first and to a cheering crowd. This is his home region and he was greeted with hugs from friends, family, and supporters.

An emotional Chrigel said he'd often hoped over the last 10 years that there would be a Turnpoint in this region.

But there was no time to wait. He began hiking up to Turnpoint 8, Niesen because the chasing group of Maxime Pinot (FRA1), Tanguy Renaud-Goud (FRA5), and Pál Takats (HUN) weren't far behind.

Maxime Pinot (FRA1) launched from halfway up to Niesen and flew to the top.

By the time Chrigel reached Turnpoint 9, Mont Blanc, Maxime was right there beside him. Chrigel's magic Night Pass move hadn't paid off.

After Turnpoint, 10 Col du Petit Saint Bernard, Chrigel had pulled out a small lead once again. The conditions for the day were good. Really good!

Day five had some amazing flights from many, including a record flight from Damien Lacaze (FRA2). He spent over 11h in the air and cover more than 260km. This incredible flight put Damien in the lead. And it wasn't until the following day that a gap started to open up.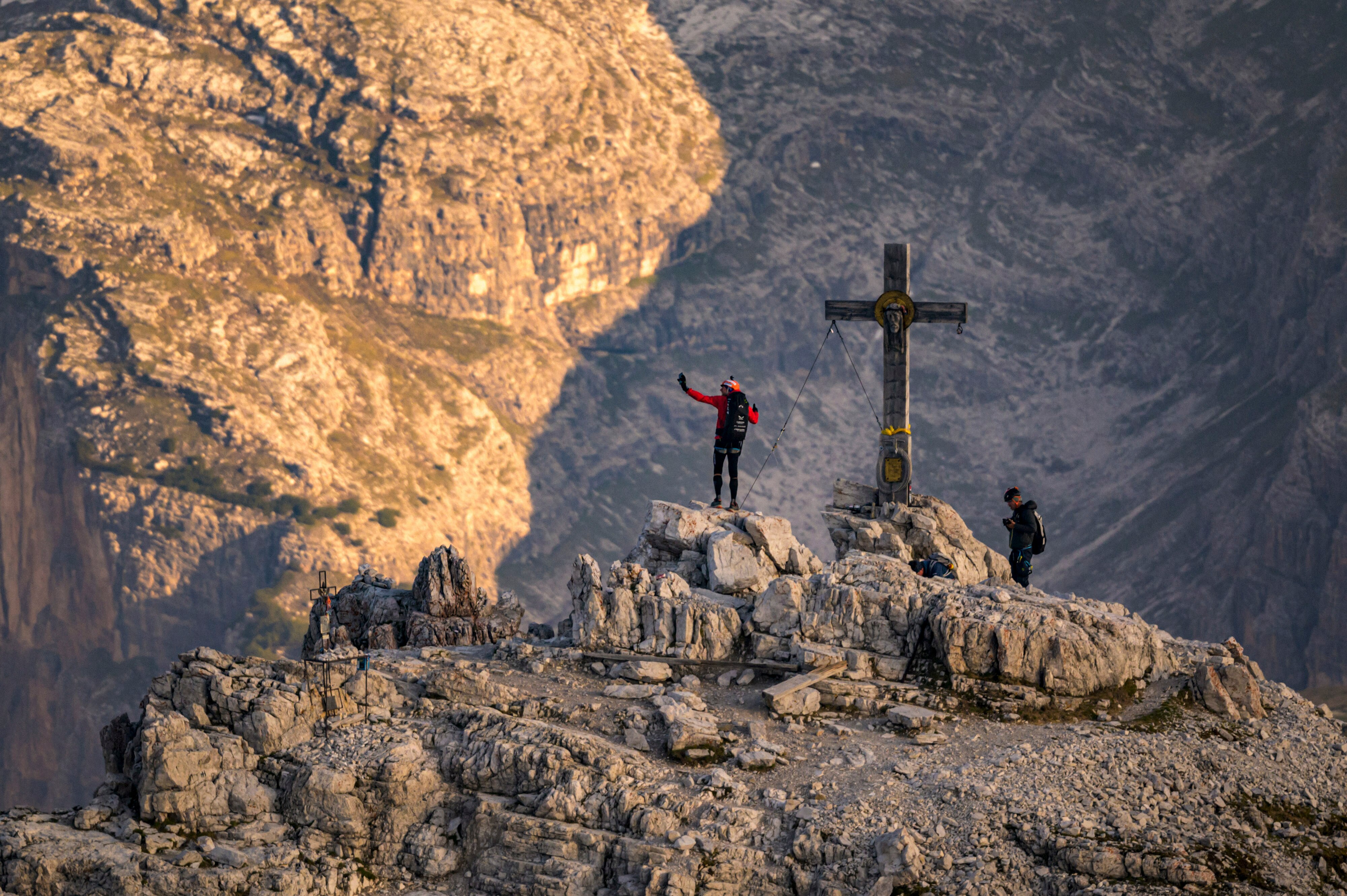 The high winds and tricky conditions seemed to help Chrigel. He just kept his head and stayed calm when he was passed by Damien and Maxime.

By the next morning, he found a better spot to set off and had a much better flight, putting a huge distance on the following pack, proving once again that he makes good decisions.

Chrigel was able to push out a 50km lead into the start of today, arriving a the Rifugio Auronzo 15 minutes before the mandatory rest period kicked in at 23:00.

He and his team calculated that, if he pushed it, he could be in the best position to start day seven.

Chrigel's famous for getting just a few more kilometers out of the day – but this is usually in the air. Yet "The Eagle" also moves fast on the ground to get to the optimum position.

Starting just before 06:00, Chrigel hiked up to Turnpoint 13, 3 Zinnen (Tre Cime). Race Reporter Tarquin Cooper was there: "He was totally hammering it on the climb... and was enjoying the fact he was dropping us." Not only that, he then flew down to tag Turnpoint 14, Sexten-Dolomites all before 08:00. He still had a 50km lead over Max, but he wasn't going to ease up, saying that anything less than a 100km lead is uncomfortable!"

On his flight towards Turnpoint 15, Schmittenhöhe, Chrigel had to cross the main divide back into Austria.

Race Reporter and Veteran Gavin McClurg said that the area was cloudy and that Chrigel was unable to make more progress in the air. He landed and had to make a two-hour hike before taking to the skies again.

At around 16:00 Chrigel arrived at the southern slopes of Schmittenhöhe and began thermaling up to top land at the final Turnpoint of the race. He then began to glide down and landed on the float at Zell am See making him the winner of the 2023 Red Bull X-Alps.

This is Chrigel's 8th consecutive win and he has shown, once again, that the Red Bull X-Alps really is HIS race.

Top image © zooom / Sebastian Marko