Chrigel Maurer is Red Bull X-Alps 2017 champion
Chrigel Maurer (SUI1) has officially won the Red Bull X-Alps for a historic fifth time.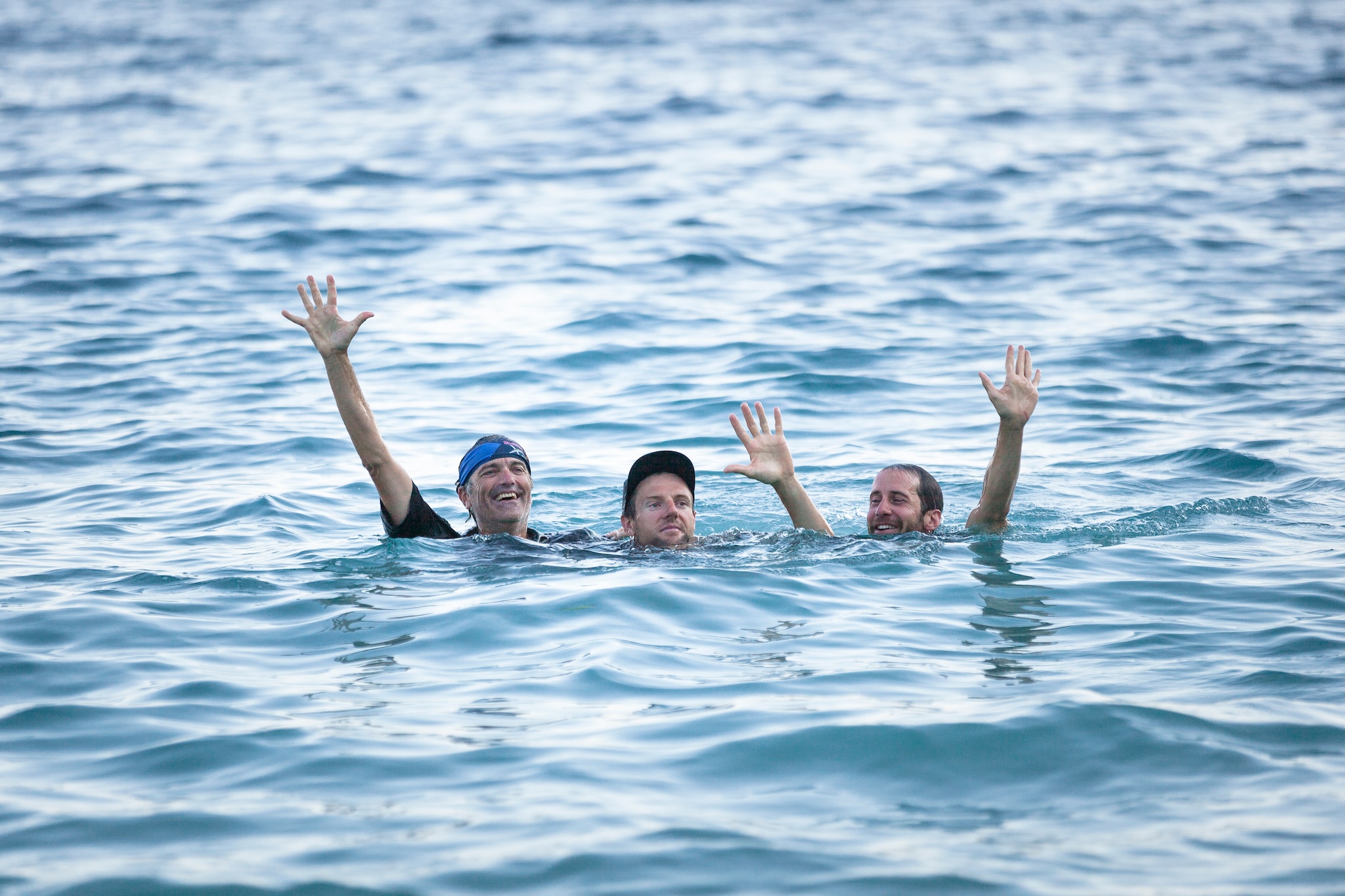 Chrigel Maurer (SUI1) reached the end of the 1,138km Red Bull X-Alps course this evening at 19:00, after a 15-minute flight down to Roquebrune Beach from the final Turnpoint at Peille.

After touching down on the very centre of the Red Bull X-Alps landing pad he said: 'Yes it was great, a sunset flight. The raft on the beach is new, but it works.

'To be here for the fifth time and to win the race is a great feeling. It was a hard race, but I'm happy to be here, not tomorrow. All the best for the others!'

Arriving five minutes later, Maurer's supporter Tobias Dimmler said: 'It was awesome, perfect. The race was tough, it's very physical.'

Reaching for a bottle of champagne Maurer then hesitated before opening it. 'Lets wait for Benoit,' he said.

Second placed Benoit Outters (FRA4) flew down from Peille and came in at 19:15. He too hit the pad exactly on the spot. He raised his arm in the air to the cheers of his supporters.

'I am very happy, it's just enormous. It was very, very difficult. But I am super happy to be here in Monaco,' he said.

Just before 19:30 a fully clothed Maurer took a dive into the waves of the Mediterranean Sea and lay on the beach in mock relief. He has been on the road for nearly 11 full days, completing the race in 10 days, 23 hours and 23 minutes.

Behind him, 50km to the north, Paul Guschlbauer is still pounding pavement. Behind Guschlbauer, another 15 athletes are still out there on course. There is one more night to go before this long, long race finishes at 10.53am on Friday.
Photo by © zooom / Harald Tauderer