Chrigel fights back tears after hiking all night for a taste of home
Exhaustion and emotion overcame the champ as he arrived early hours in Frutigen… but is this move the right one?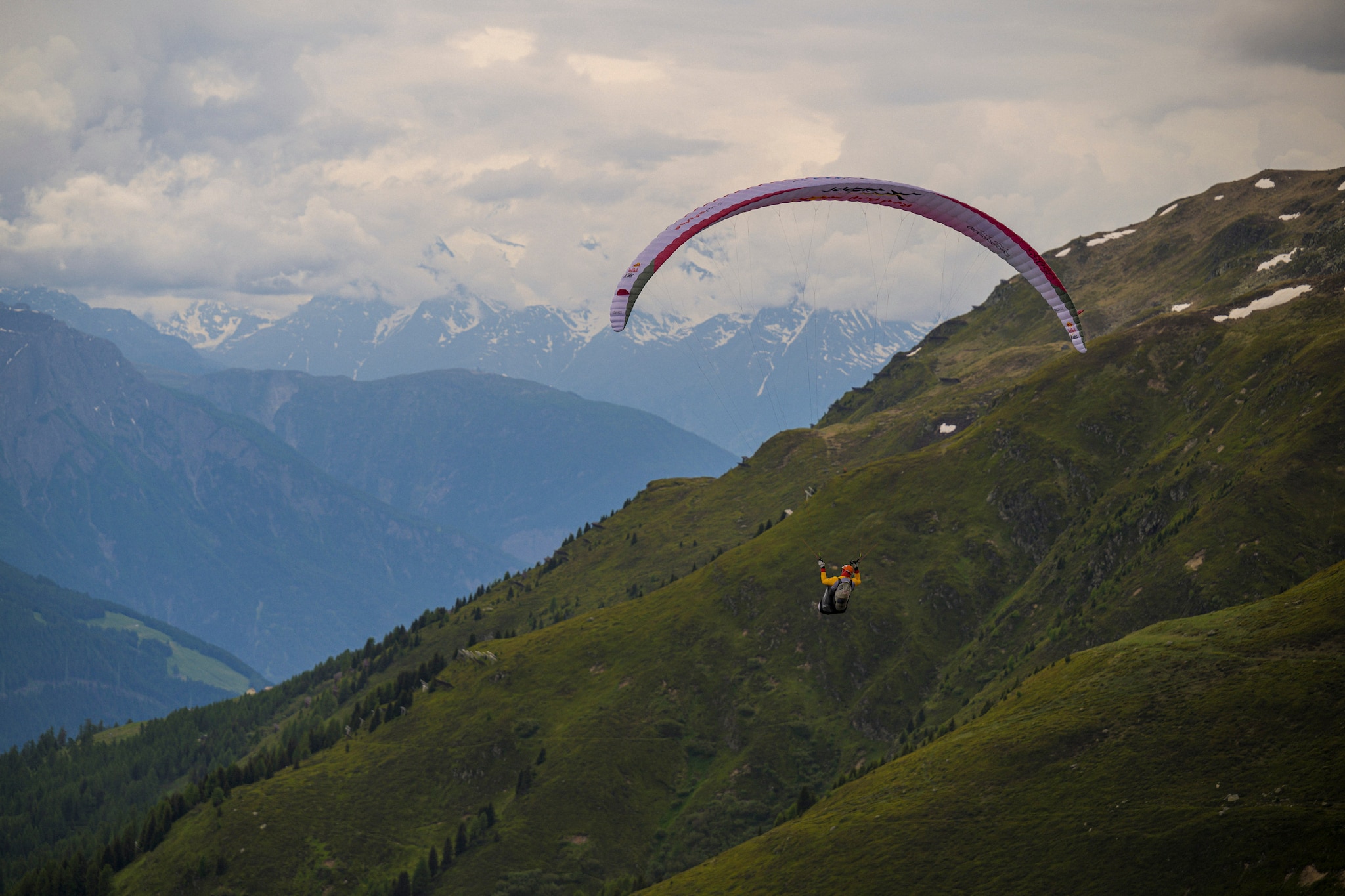 Turnpoint 7 Frutigen is not only a key part of the 2023 Red Bull X-Alps, it's a key part of Chrigel's life – it's just down the street from where he was born in Adelboden. Suffice it to say, it's a part of the race he was looking forward to. Getting there first was bound to feel special, but like everything in Red Bull X-Alps, it wasn't easy.
Day 3 saw the champion flying with a group which included World Champion Max Pinot (FRA1), Aaron Durogati (ITA2), and Pál Takats (HUN). Chrigel makes his best moves when out on his own in the lead, not surrounded by a group – especially one as strong as this.

After launching from a sight overlooking Davos, the group headed on to Turnpoint 6, Fiesch in the Aletsch Arena and were working well together. One by one, the other athletes peeled away to a valley further North and began to make fast progress – leaving Chrigel alone… and struggling.

While the others gained speed and height, reaching around 2,200m, Chrigel was getting low. Really low. If he had landed and then hiked back up to relaunch, he would have lost around 40km on the leaders.

Thankfully at around 1,000m he caught a low save – those last-second climbs that save you from having to land – but he still had to circle in the climb and gain height before he could move on. These precious moments must have been unbearable.

But, this is Chrigel Maurer. He caught up… and he didn't stop there.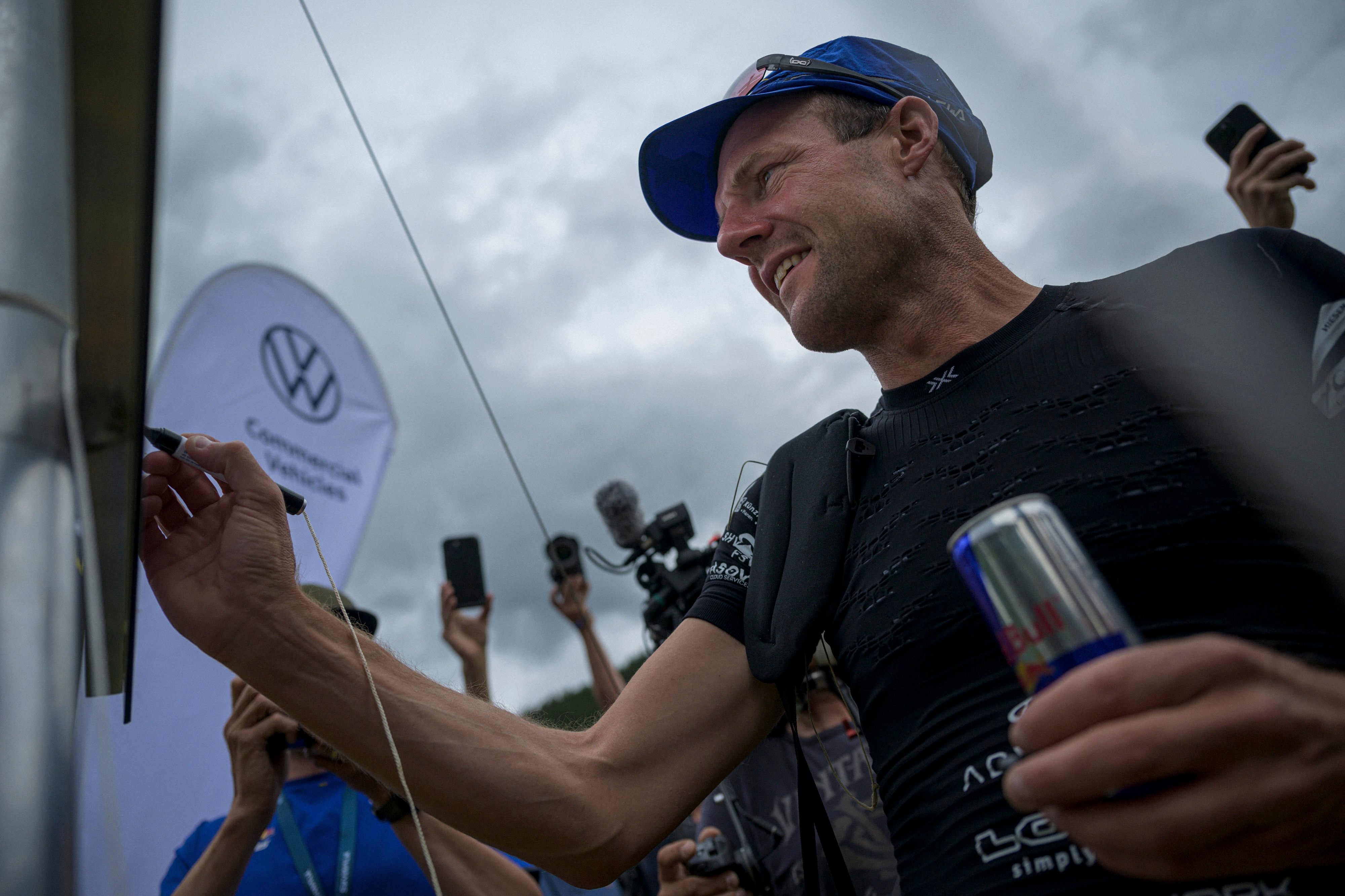 Known for his "magic moves" – decisions that looked questionable at the time, but turned out to be strategic gold – and love of leading from the front, Chrigel is often one to surprise.

He continued to walk through the night when he pulled a Night Pass for a potentially magic move. The all-night hike meant he could make the flight to Turnpoint 7, Frutigen, first thing. If Chrigel was expecting a quiet moment to rest when he got there, he didn't get it.

He arrived to bustling and cheering crowds and was hugged by friends, supporters, and members of his family. With all the years of competition in the Red Bull X-Alps, and all the challenges of the last few days, to land in his home region proved too much for the usually reserved athlete, and he was quickly moved to tears.

In an interview with Race Reporter Tarquin Cooper, Chrigel said: "It's unbelievable. It was a dream to be here first!." He said he'd been thinking of a Turnpoint in this region for tenyears. "Finally we have one. I'm very proud that we have the organizers of Frutigen and Niesen to bring us here. For us, it's just unbelievable."

Chrigel believes it will take two to two-and-a-half hours to get to Niesen, Turnpoint 8. With Turnpoint 9 Mont Blanc in his sights, and the time to get in a good position for the day, this is very dangerous for the other competitors.

This goes to show that the last-minute decision to change his team before the race start hasn't affected his performance. The move that allowed him to arrive first into his home region was clearly a very important one psychologically.

Fans might wonder if this a strategic decision… or an emotional one? Only Chrigel knows for sure – but what we can speculate about is if it was a good strategy decision or not. When Maxime and Pál arrived quite quickly in after Chrigel in Frutigen, it looked questionable.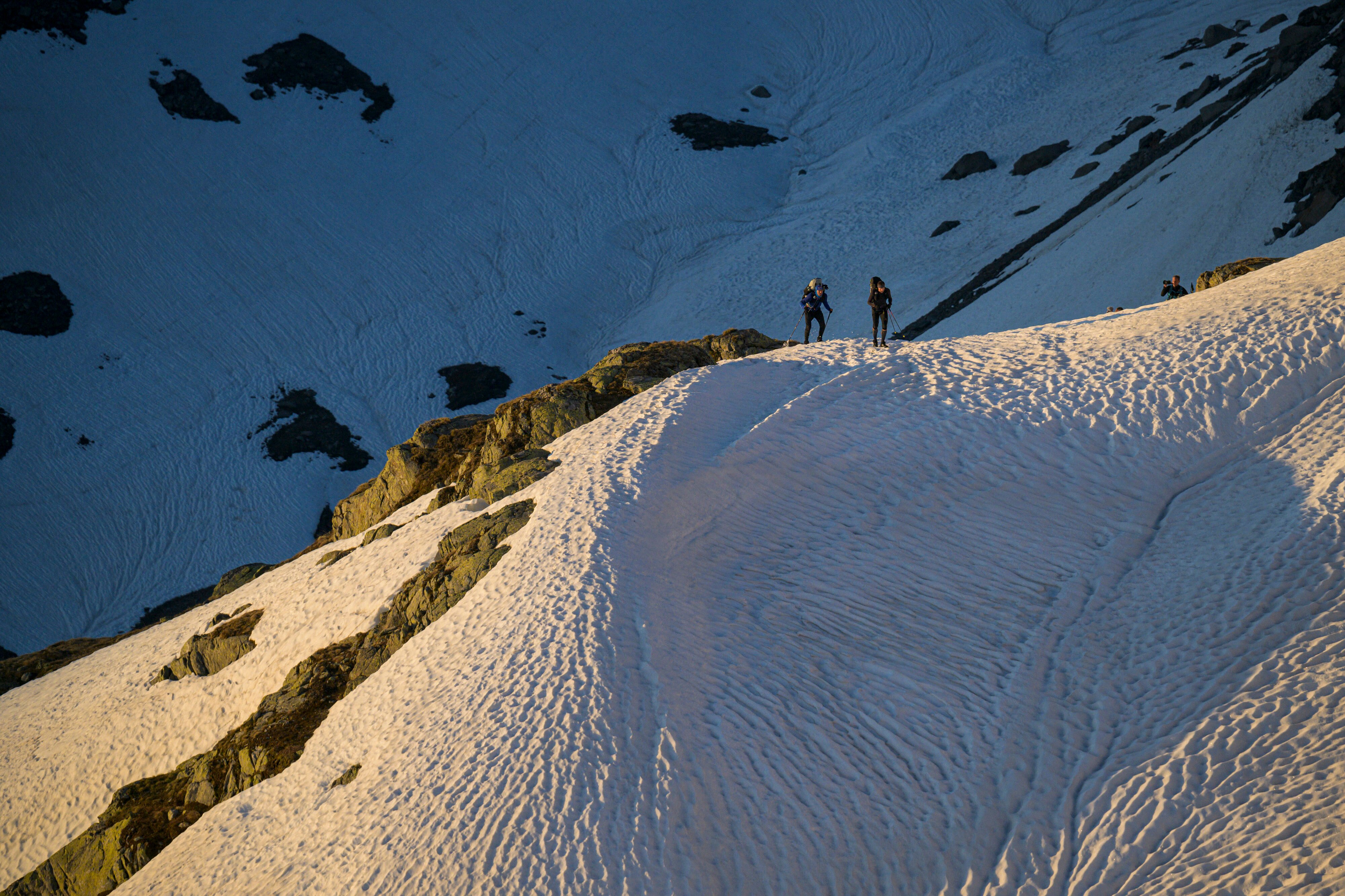 Race Reporter Gavin McClurg said: "To be honest, I doubt it." He went on to explain why: "The Night Pass didn't really work out in a way I think he was expecting. Those guys are were hot on his tail."

As of publishing, Chrigel has launched and is already making his way down the ridge – the others are still trying to top-land Turnpoint 8. His lead isn't huge, but it's there – and we all know he likes to lead from the front.

Either way, this race just got even more exciting – Chrigel is out in where he likes to be, the pack is close behind, and we've got another fantastic day of racing in front of us!

Top image © zooom / Sebastian Marko