Chrigel Maurer makes his 7th win in a row.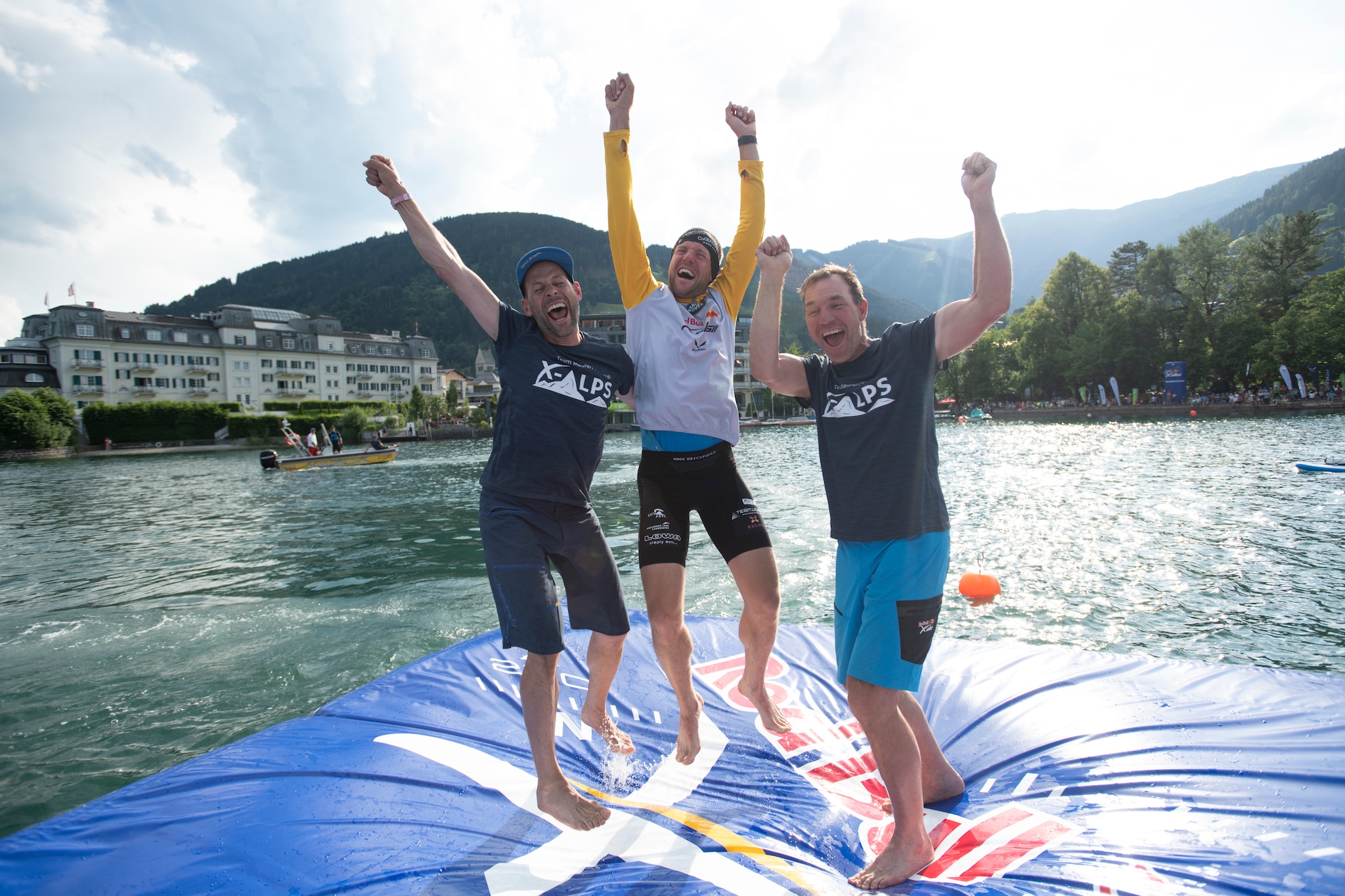 Congratulations to Christian 'Chrigel' Maurer who won the Red Bull X-Alps 2021 today for the seventh time in a row!
Chrigel flew down from the last Turnpoint 12 Schmittenhöhe to the raft in the lake by Zell am See. He landed spectacularly right on the raft at 18:00:28h today. Chrigel was greated by his supporter Thomas Theurillat and the pair celebrated together. "Zell am See, here we are", said Chrigel.
He is the first one who covered the 1238km of the race via 12 Turnpoints, and is 130km ahead of the next athlete. A group of four are currently racing for second place.
A spectacular flight and daring route choice yesterday put the 38-year old Swiss well ahead of his chasers. He flew from Fiesch in Switzerland to Merano in South Tyrol in one go. Despite the weather forecast predicting strong winds and thunderstorms north of the main Alpine chain, Maurer chose to stay on that side and try his luck on more familiar territory, rather than head south to Italy, as Pinot, Outters, Oberrauner and von Känel chose to do.
Chrigel said this morning: "Yesterday was a good day. For sure there were some strong winds, but it was not dangerous. I had a good feeling while flying, and with the high cloudbase it was possible to go really high to cross the windy parts. These conditions are always difficult, but I know what I can do with my wing. Finally, when I saw the lead, I could relax."
Race organizer Ulrich Grill said: "The legend reinvented! Again, Chrigel Maurer puts his stamp on Red Bull X-Alps 2021. For a moment we thought that the French may have finally cracked the hero's winning series, until he struck back with one of his famous moves. Absolutely astonishing. This deserves a massive applause. We bow to the seven-time champion, Chrigel the Eagle! Now, all eyes are on the battle for second and third place with several athletes in contention."
They include the French athletes Maxime Pinot (FRA1) and Benoît Outters (FRA2) as well as Simon Oberrauner (AUT2) and Patrick von Känel (SUI2) who were separated by only 20km as they tagged Turnpoint 10, Piz Palü, mid-afternoon.
Watch the battle for 2nd and 3rd place on Live Tracking!