The US pilot is having a very different experience this year – because of the wind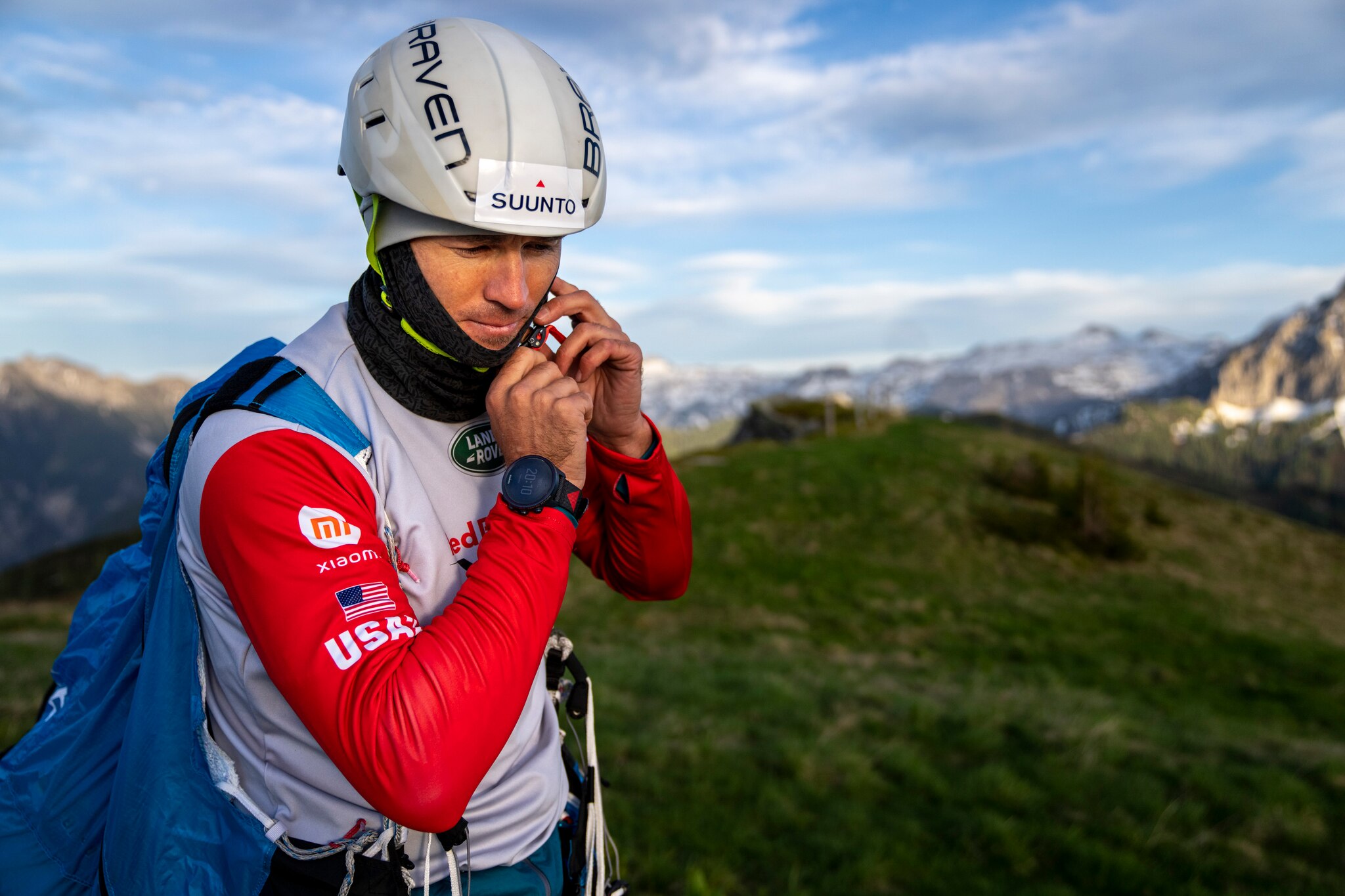 Cody Mittanck checked in at Turnpoint 5 Lermoos-Tiroler Zugspitz Arena this morning and said he was happy to be there. The US athlete is enjoying his second edition of the Red Bull X-Alps, but said it was a very different experience from his first race in 2019.
During a brief rest at the Turnpoint sign-in board he told us about his morning, which like everyone else had started at 5am.
"Today is going ok so far, although no flying this morning," he said. "We hiked into Turnpoint 5. But there are blue skies here and I'm looking forward to getting a few hours flying in." Ahead of him lay 1000m of gruelling ascent to get to the nearest take-off, and it wasn't looking certain he would get to fly at all. Out front the race has been hammered by early storms and rain, which is heading east.
The whole weather situation was making the race unpredictable, he said.
"We've had a lot of south wind over the last few days, and some tough flying. I've had to land early a few times because of the conditions. And I've done a lot more hiking than I'd have liked."
Compared to the 2019 race when he placed 20th, 399km from goal, he said 2021 was shaping up to be "a different game altogether."
"Last edition we didn't have one day of strong wind. This year it's all been about the wind. It's meant we have had some difficult decisions to make."
Race-watchers will have spotted that at times he has been hiking and flying with Eduardo Garza (MEX). "Eduardo is kind of a fixture in the flying scene in the USA, and he lives in the US. We're good friends from back in the States."
At 10:30am Mittanck was in 22nd position. He hopes to make TP6 Säntis, if the flying allows. "It depends on the kilometres in the air. We'll see."
Follow him moving forward to Säntis on Live Tracking!