Will this be the most experienced field of athletes ever?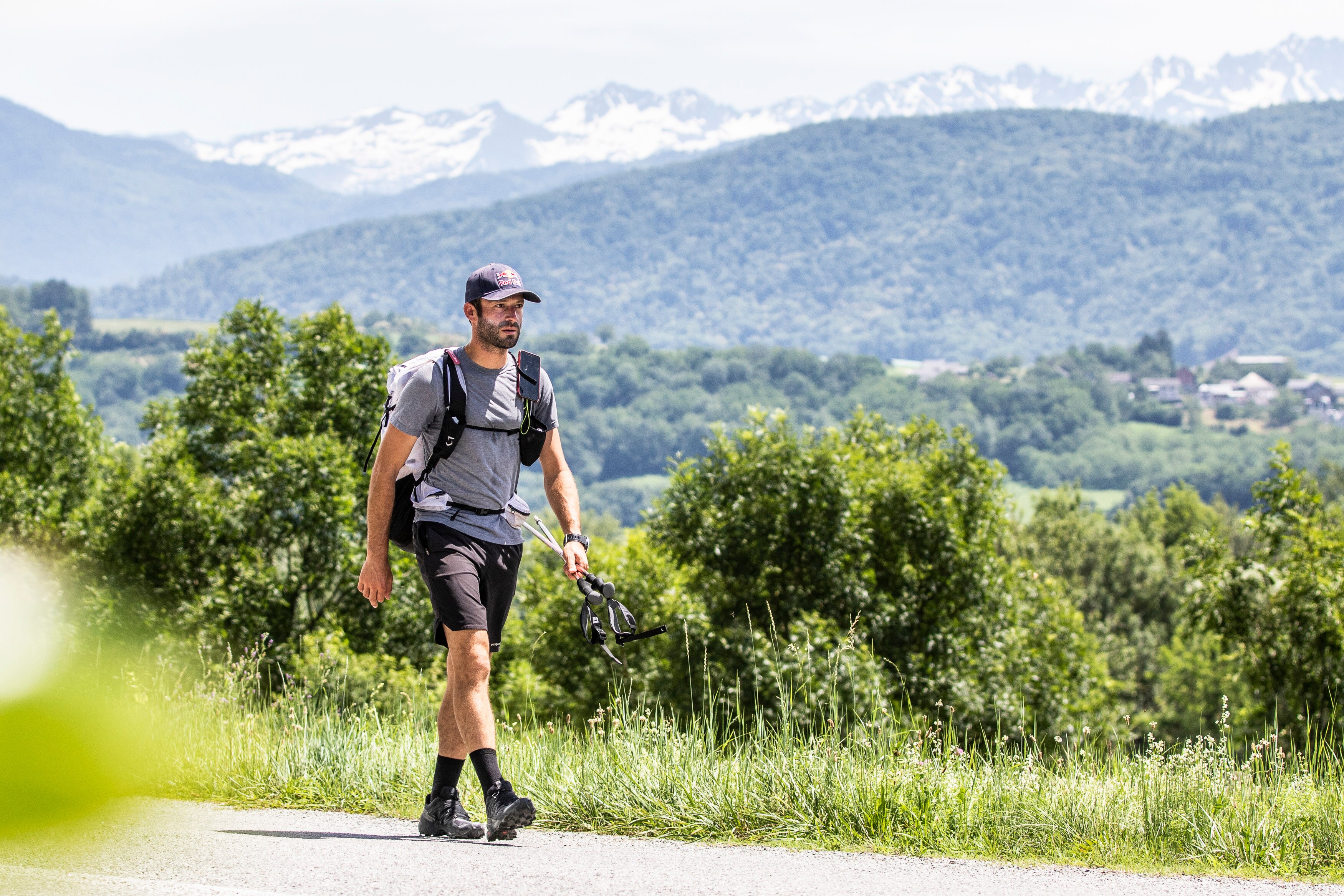 Could 2021 see the most experienced lineup of veterans in the race's history? If some of the familiar names of the race take part, they will have years of experience between them.
Toma Coconea, Tom de Dorlodot and Chrigel Maurer (three athletes it's safe to assume will apply) have 22 editions between them!
When Maurer won his first Red Bull X-Alps in 2009, only six athletes had done the race before – just 20% of the field – and of the six, four had done it once and two athletes had competed twice.
Compare that to 2019. Of the 32 athletes on the start-line, 15 were rookies, but the accumulated experience of the 17 other athletes was incredible. Between them, they'd taken part in the Red Bull X-Alps 49 times. Eight athletes had done the race three times or more.
01 - Toma Coconea (ROU), during Red Bull X-Alps 2019, his 9th (!) participation in the race.
02 - Tom de Dorlodot (BEL), after his first finish in Peille in 2019.
03 - Chrigel Maurer (SUI) on the way to his 6th win in his 6th race in 2019.
All images © Harald Tauderer / zooom
Can we expect a similar breadth of experience in the 2021 lineup? As always, the race committee will stay quiet and no details about the athletes will be communicated until October 14th.
But it's a tantalising thought. Experience is a good thing for athletes, but it's not everything. It's important to remember that Maurer, Guschlbauer, Latour, Girard, Huber, Outters and Pinot were all rookies when they first stood on the podium.
Editor of Cross Country magazine Ed Ewing agrees: "I think in the Red Bull X-Alps experience really does count for a lot – and it counts for the whole team, including the supporters. The more experience you have at this sort of event, on this scale, then the easier you're going to be able to break it down into manageable parts. It helps mentally, for sure, to know that you've been there."

"They might be young, but they have learnt a lot simply by studying what the maestros have done before them."

Experience however, doesn't always translate to a top performance. There are many athletes who have failed to reach Monaco after several tries. He also points out that rookies can sometimes have 'the rookie advantage'.
"They have a clean slate when it comes to expectations – no outside pressure – and they can have the small advantage of being a bit of an unknown quantity at the start."
He points out that there are always rookies who do well. "They've trained hard, they know how to fly, how to move quickly in the mountains, they might be young, but they have learnt a lot simply by studying what the maestros have done before them."
From the spectators' perspective, he adds that while it's great to see so many athletes having their own fans and followers, it's also thrilling to see how new athletes perform.
The question of how many of those maestros will find themselves up against a new crop of talent will not be revealed until October. Just because an athlete has done the race before, it doesn't mean an automatic entry into the next edition, so it will be an exciting moment when the lineup is revealed.
Ewing adds: "The Red Bull X-Alps is not about time. It's about the adventure. So in a way I don't think it matters who is actually in the race, or whether they have done it before, so long as they are the best pilots qualified to be there. Picking people on merit is always going to result in the best race."
For sure, that's what we're going to see revealed on October 14th. Stay tuned for the announcement.
Applications close August 31, 2020 - Get yours in here!