'Breathing down his neck'
The race at the front has never been tighter than it is now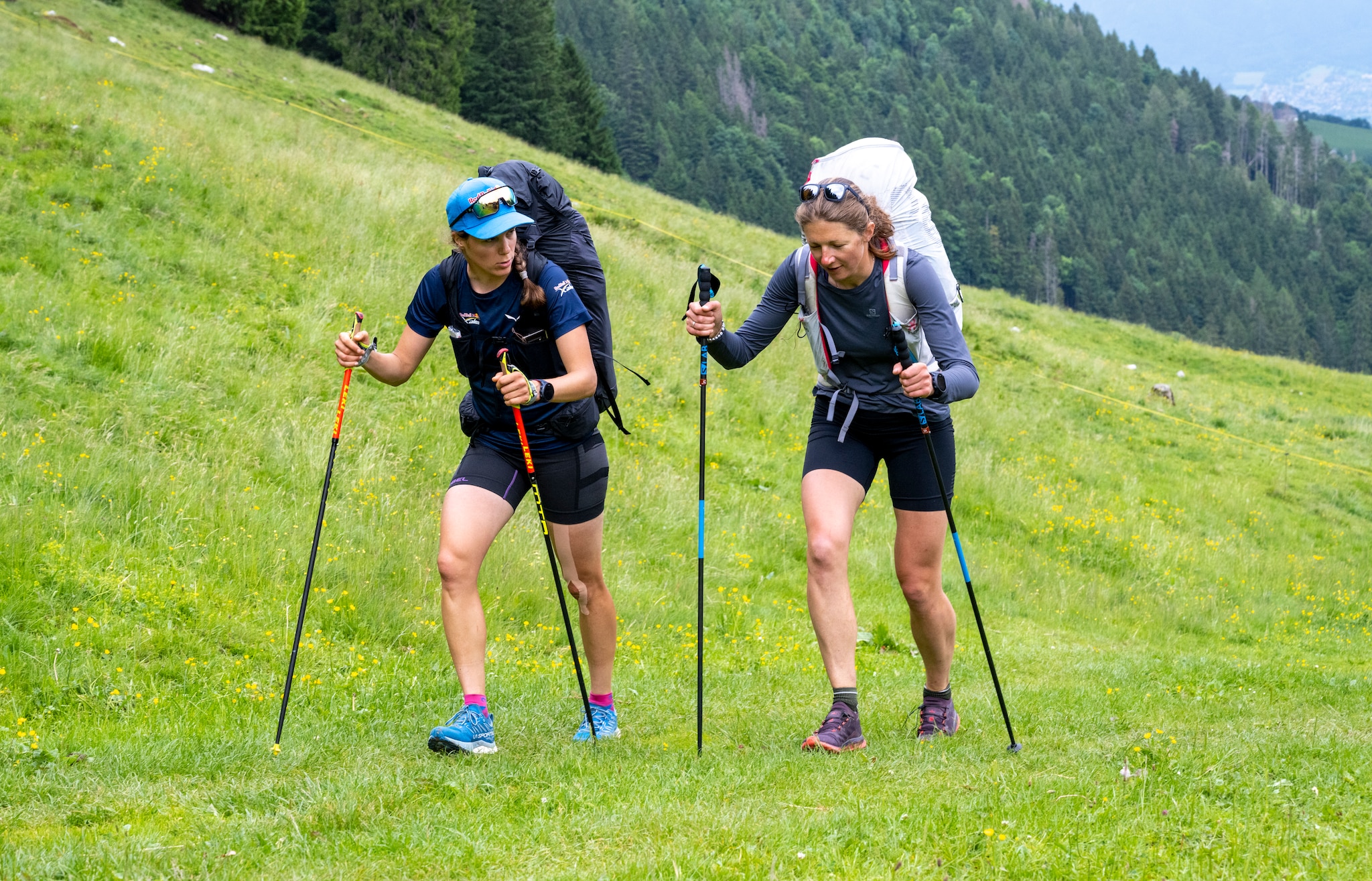 Early morning flights by the race leaders from the summit of Turnpoint 8 Dent D'Oche were just that – early. Chrigel Maurer (SUI), Maxime Pinot (FRA1) and Benoit Outters (FRA2) all flew out and despite best efforts landed after a few kilometres.
Maurer's support Thomas Theurillat joked "The French haven't turned on the thermals yet," and added, "we are not stressed."
And yet Maurer must be feeling the heat this morning as Pinot and Outters breathe down his neck. The Swiss athlete has won this race six times so far and he has never been under such consistent pressure.
Shortly before 11am the three lead athletes were again in the air having hiked to a take off on Pointe de la Croix. This time it worked – the French thermals had indeed turned on. Ahead, the biggest task of this race: circumnavigating TP9 Mont Blanc.
And the athletes were planning to race all the way there. "Maxime has got away!" reported our Race Reporter on the scene as he watched Pinot climb out 500m above Maurer. "Maurer and Outters are struggling. Chrigel as I speak is climbing up to the ridge - Benoit and Maurer are working together. It is gripping stuff!"
Elsewhere in the race the flying had stared earlier. A whole gaggle of athletes in the mid-pack were flying at 10:00am and at 2500m and higher by 10:30am. Paul Guschlbauer (AUT1), Michal Gierlach (POL), Tobias Grossrubatscher (ITA2), Markus Anders (GER2) were all there.
Towards the back, Laurie Genovese (FRA4) and Yael Margelisch (SUI4) were in 22nd and 23rd and had been hiking together all morning. Their next Tunrpoint was TP7 Fiesch - Aletsch Arena and both athletes were taking a radically different line - going way off-route to connect with the paragliding highway of the upper Rhine Valley. Fast if it works - but potentially punishing if it doesn't.
Day 7 of the Red Bull X-Alps is shaping up to be a classic one in the air – all athletes will be working hard to make the most of it and fly as far as they can.
Follow the field on Live Tracking!