This was the first Red Bull X-Alps for British athlete Steve Bramfitt. He says it was everything he hoped for – and more.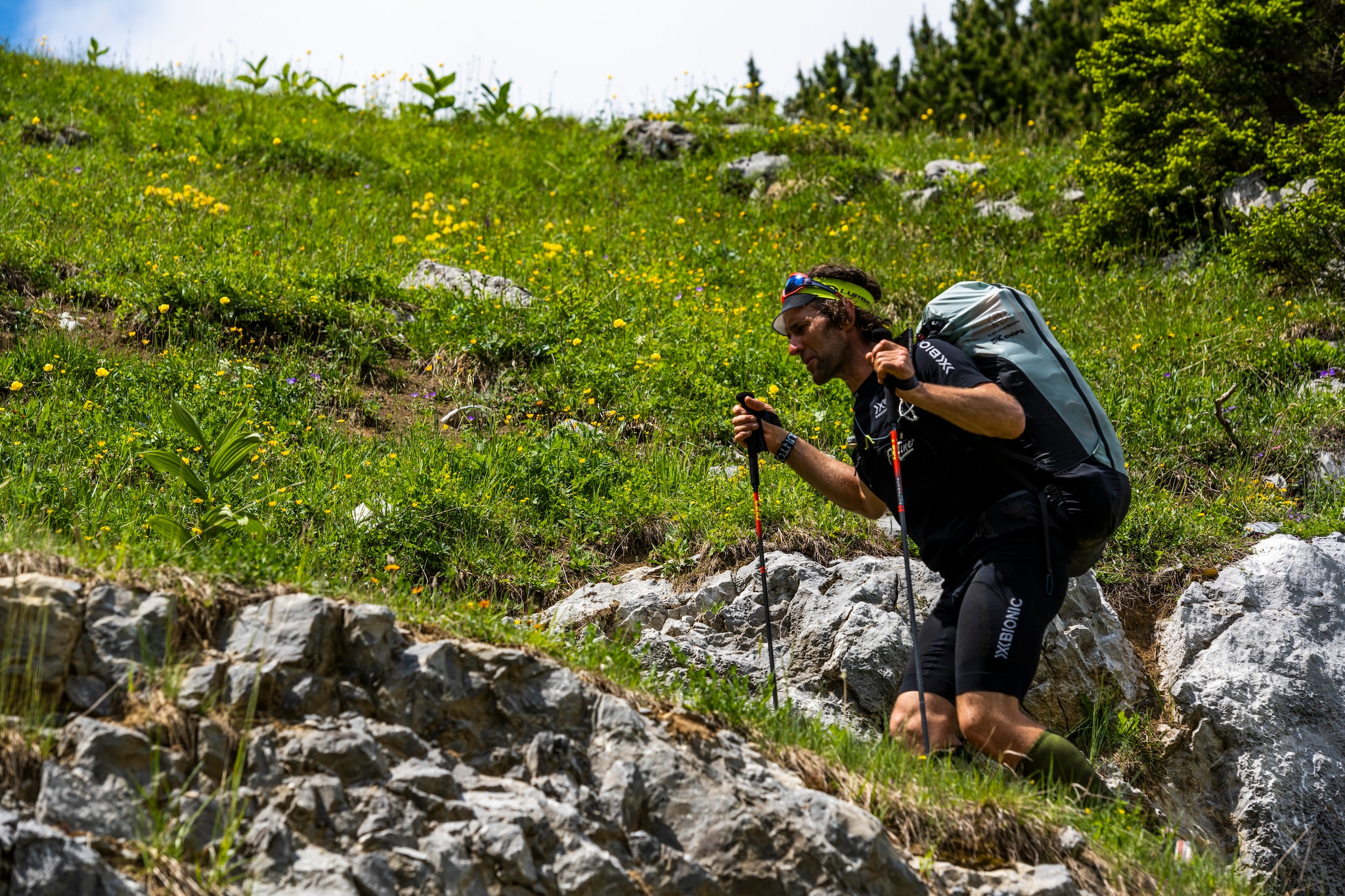 How's life, what are you up to now?
Life's good. I'm back flying tandems in Interlaken.
How's the knee?
So I had quite a hard landing on Day 10 near Domodossola. As I landed a gust picked me up and dragged me down a hill smacking my leg on the way down. I thought I had a compound fracture. The pain was excruciating. I was sick twice from the shock. But when I took my pants off it was just bruising, not bleeding. At that point I felt more disappointment than anything as I thought my race was over but I managed to hobble down. It turned out to be a partially torn quad. I'm back to 80% now.
We see you're back wingsuit flying. Was the race not exciting enough for you?
Haha! Actually, it's quite nice to have a change of sport. The Red Bull X-Alps is definitely exciting but with my injury I found it quite hard to sit in my harness. I tried going for a few hike and fly's but was quite tricky. I was so focused on the race the past year so it's been good to do other sports and focus on getting back into jumping.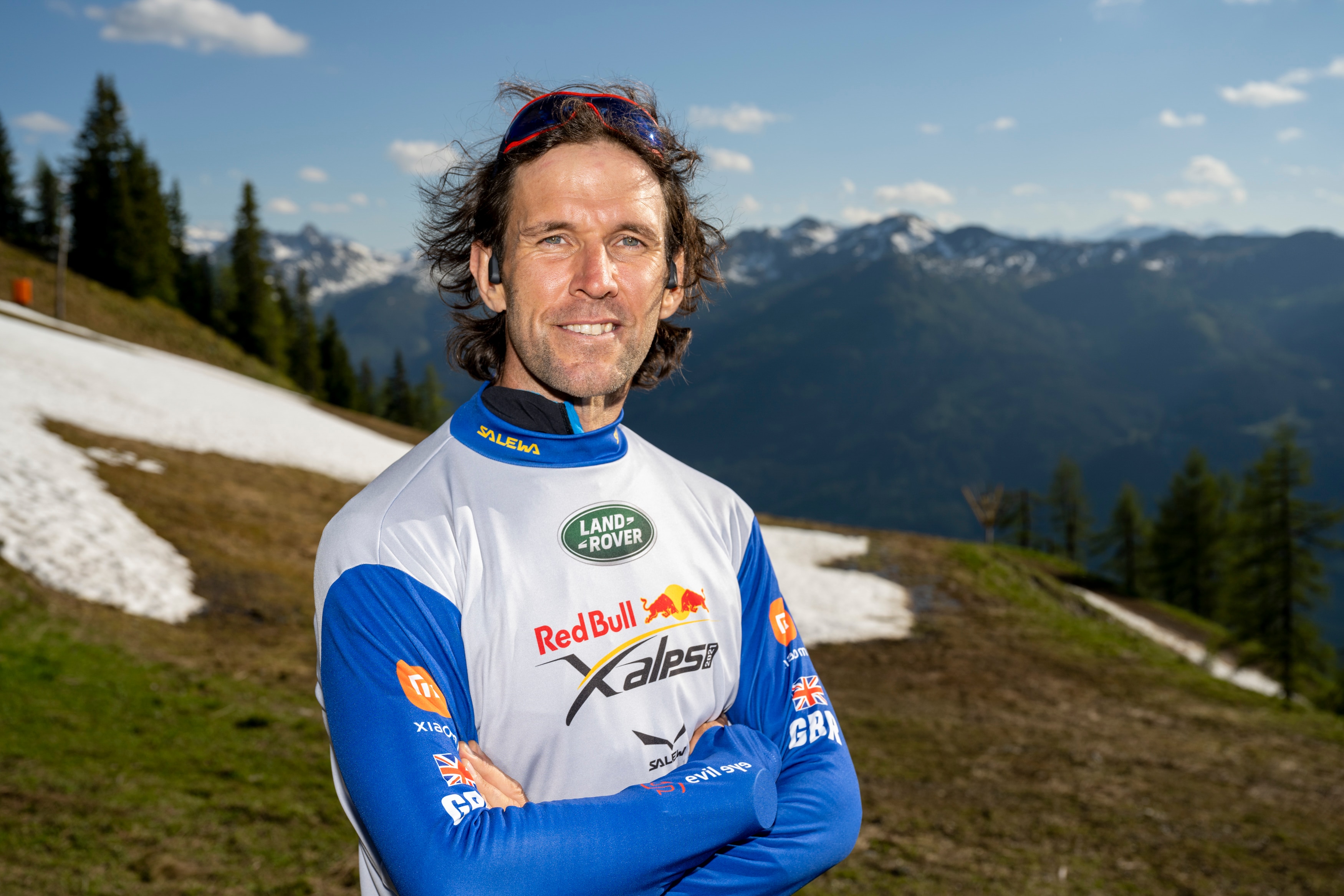 Looking back how was your race?
I had such a rad adventure – it was the time of my life. I had so much fun, it was an amazing life time experience. My team was perfect. Everyone was pulling in the right direction.
What memories stand out?
I guess for me the moments which stand out are always the hardest. It's like what Gavin McClurg says, when you think it can't get any harder, you're just warming up, and that's what I love. I really love those moments you get on Day 7 or 8, everyone is in the same boat, everyone is f*cked. That's where you just gotta say, have a 'concrete pill'* and say, 'come on'!
What else?
It was WINDY! It was really windy. Once my wing pitched forwards and normally you expect a frontal collapse, but as the lines went slack I got ready to catch but the lines went tight again from a gust from above and behind!
Any other crazy moments?
Before the Rhone valley I got hit by a small hail storm but then the sun came out and it was thermal again. I crossed the valley but when I landed everything was dry but I was soaked.
Biggest mistake?
Before Lermoos I went too far south but got clouded out. I should have kept on the main divide. I went into the back of this valley where some sun was, thinking it should be alright but everything shut out, then it was just trees. I landed in the middle of a jungle, no mans land. I was on the ground for a bit and lost almost three quarters of a day.
Most challenging part of the race?
The lack of sleep. The sleep deprivation was the hardest. There were a few times in the sky where the fatigue kicked in and it was easy to nod off.
Best part of the race?
People just come up to you and give you food and water and it's amazing the energy you get from friends. After Fiesch I raced up to take off. It's hard to believe what your body can do when your mates are around you.
*concrete pill, urban slang: harden up.
Top image © zooom / Adi Geisegger