Colombian battles to the very end, but falls just short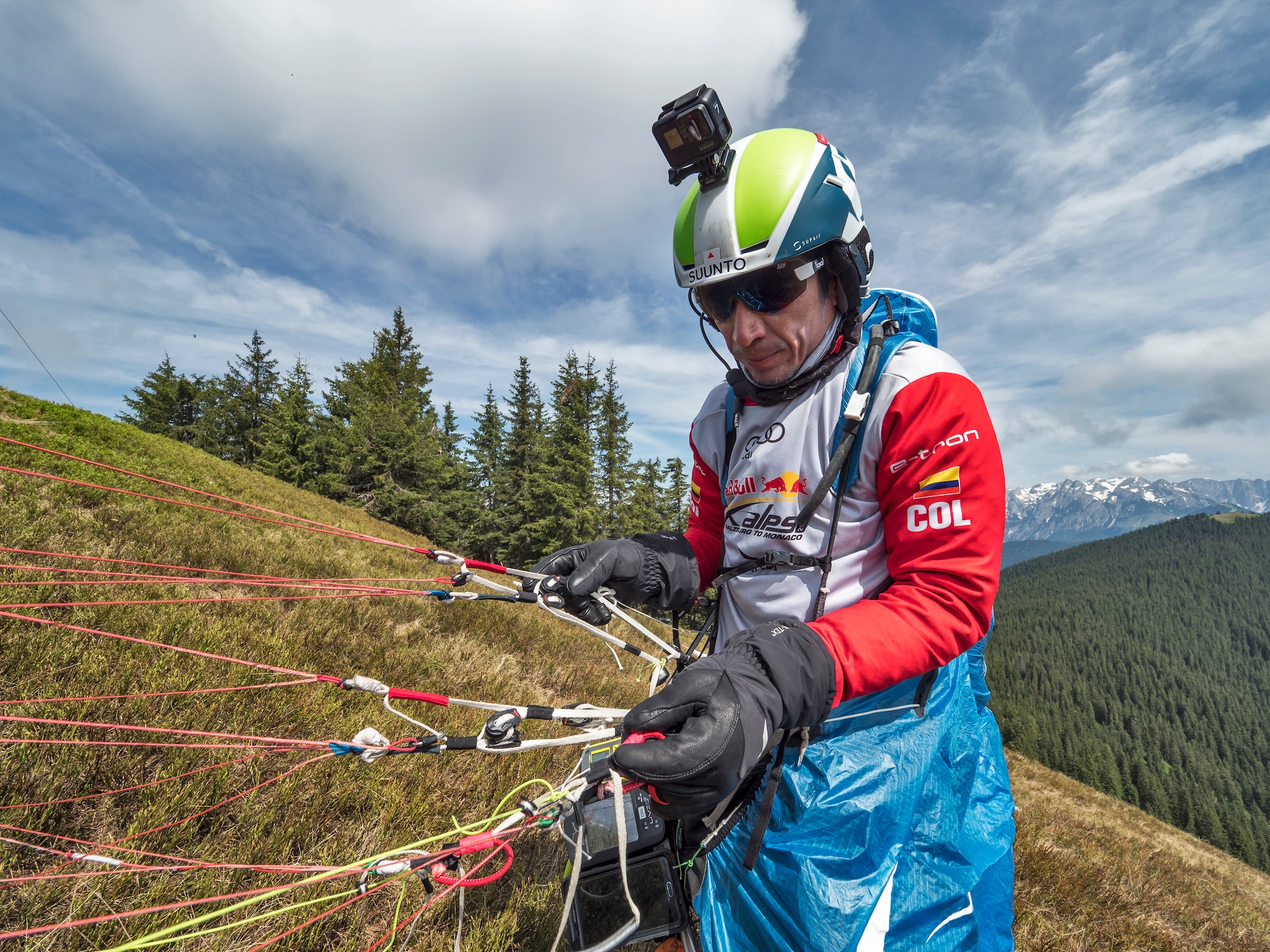 Alex Villa (COL) has been eliminated from the Red Bull X-Alps 2019, as the Axeman paid a visit to the race at 6am this morning. But the Colombian's final battle with his nearest rival, Chikyong Ya (KOR), was one of the great stories of this year's event.
Yesterday, the athletes were on different routes to Turnpoint 5 Lermoos-Tiroler Zugspitz Arena and Villa's team thought they had the more favourable weather conditions. As a consequence, they didn't pull a Night Pass. Ha, however, did. And then the weather turned in the Korean's favour, too.
The two flew down to the Turnpoint almost simultaneously, before Villa gained ground on foot. But he was forced to stop moving at 10.30pm, while Ha was able to keep going.
Ha couldn't, however, secure a big lead. The Korean has been struggling with his feet and was just 7km straight line distance ahead of Villa at 5am.
'We saw he was close when we woke up, and we just went for it,' says Villa's supporter, Lucho Jimenez. And it was an incredible effort. We covered 10km in an hour, supporting Alex all the way. But he couldn't quite catch Ha and we ended up 3km short.'
'The Korean made an unbelievable flight yesterday, and he deserves to be where he is. We are all in a very good mood and are currently looking for a shower.'
Alex, you're a Red Bull X-Alps legend. Thank you for your service.
Follow all the remaining athletes on their way to Monaco on Live Tracking.