Athletes: The ones to watch
It's been a busy summer for many Red Bull X-Alps veterans. Who's looking good?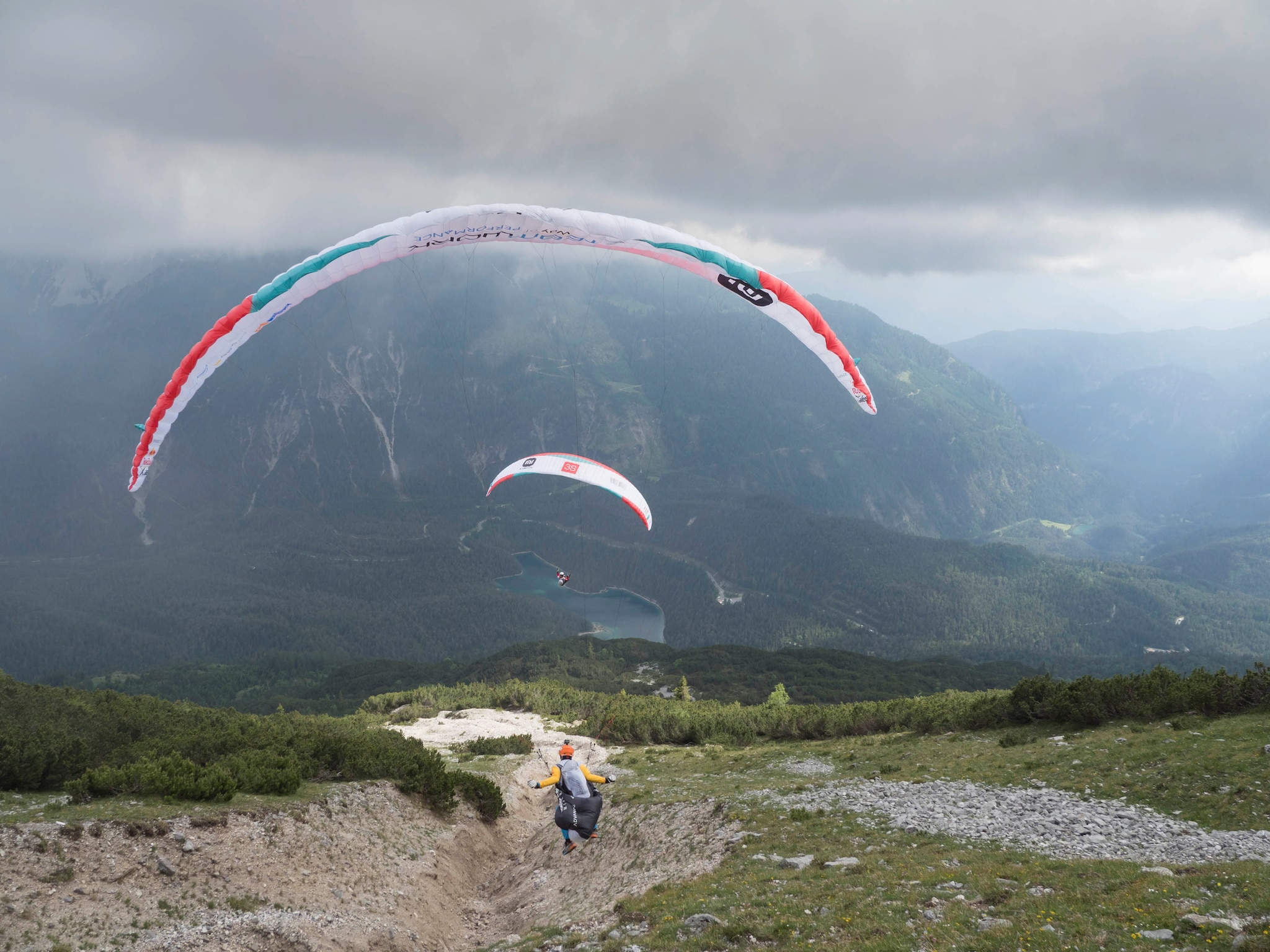 Who will lead the charge at next year's Red Bull X-Alps? We're still some time away from announcing the lineup as the race committee currently goes through all applications. But if anyone is looking for the names who will dominate next year's race, they could do worse than simply look back on this summer.

It's been a story of triumph and heartbreak as Chrigel Maurer – yet again – came through, often in the final minutes, to snatch victory at Xpyr at the beginning of the summer and more recently at Dolomiti Super Fly. The last day of the former saw him battle again with Max Pinot and Pierre Rémy and it looked at one point as though it would be Max who would triumph. But the positions switched and it was Chrigel who triumphed after putting in a herculean effort.
In these shorter races, he is having to fight harder than ever to win. "I was for the first time really on the limit," he wrote afterwards. "I thought that I'm too old for these adventure races. For sure I never had to fight so hard in a race before."

Max came in second and Simon Oberrauner was fourth in a reversal of their Red Bull X-Alps positions. Max would later go onto to take second place at the European Championships in Serbia last month.

Early July saw the Eigertour – another race that attracts a lot of veteran and aspiring Red Bull X-Alps athletes – particularly the Swiss contingent. Once again Chrigel came out triumphant with Patrick von Känel third, Hanes Kämpf seventh, Tommy Friedrich eighth and Damien Lacaze ninth.

On the other side of the Alps, the inaugural hike and fly race created by Aaron Durogati and Paul Guschlbauer successfully launched on July 16. Aaron came in second behind Nic Donini with Paul Guschlbauer third and 2019 athlete Juraj Koren coming in fourth just a few minutes later.

But it was at the Dolomiti Super Fly in late August where things got really interesting. Day two saw the likes of Tommy Friedrich, Aaron Durogati, Sepp Inniger (previous supporter to Patrick von Känel), Simon Oberrauner, Chrigel Maurer and Damien Lacaze all jostling for position near the front.

On the final day it looked as if Aaron Durogati had it in the bag and he closed in on the finish line in the air. But then he landed 1.5km short. Could he bring it home on foot? There was just one problem. A certain Chrigel Maurer was in the air and only 6km back. One can only imagine the effort of Aaron as he ran as hard as he could. But it was to no avail. The Swiss master pipped him to the line yet again and Aaron crossed six minutes later in second place.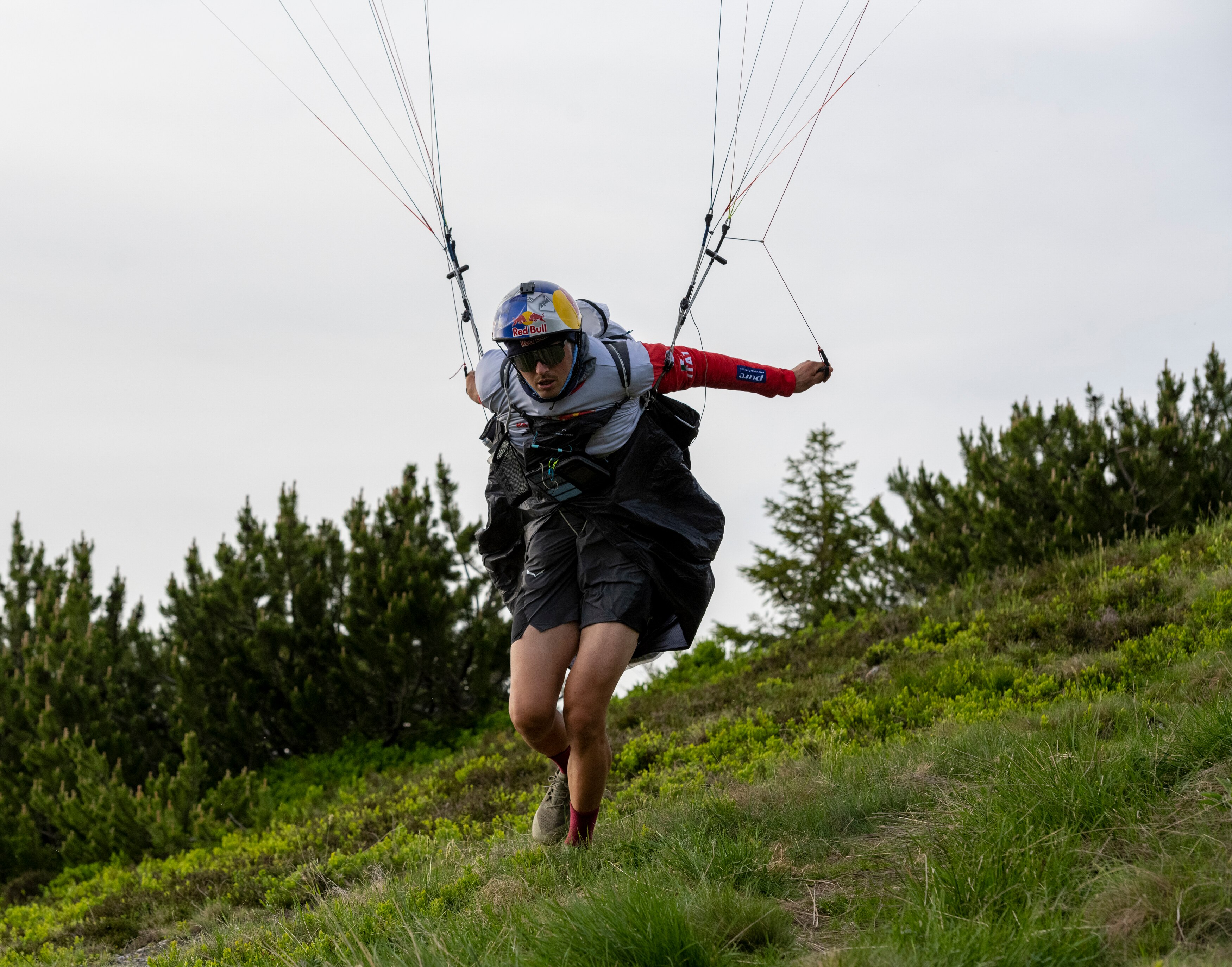 Of the other Red Bull X-Alps athletes taking part, Simon Oberrauner was fourth, Damien Lacaze sixth, Tommy Friedrich seventh, Nic Donini eighth and Michal Gierlach finished 10th.

It's been a great summer for these shorter hike and fly races – and very interesting to see who is on top form. The athletes for the 2023 Red Bull X-Alps will be announced in mid-October.
Top image © zooom / Vitek Ludvik