They're coming from far and wide; from Japan, China, Australia, America and Europe. All eyes are now focused on the 2023 Red Bull X-Alps.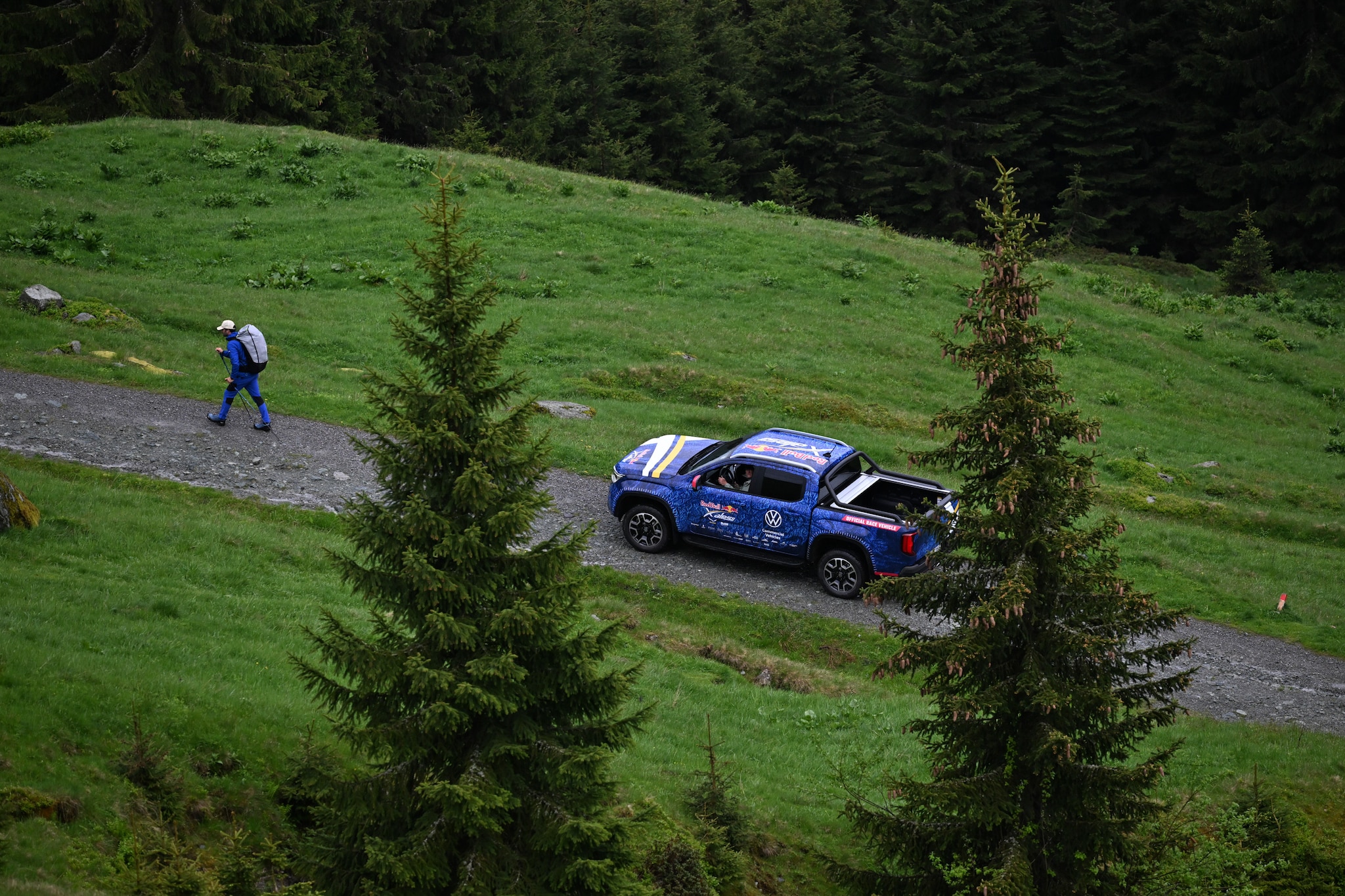 It's raining in Austria but that hasn't dampened spirits of athletes arriving to register for the 11th edition of the Red Bull X-Alps. Among the first athletes to arrive at the lakeside campsite of Schwarzsee were the veteran athletes Tom de Dorlodot (BEL) and Toma Coconea (ROU) who between them have done the race 18 times! Toma said he's looking forward to another edition, but he's let it be known that this could be his last race. Meanwhile, Tom de Dorlodot said that he was eager for another adventure to begin. "I'm excited to be here," he said.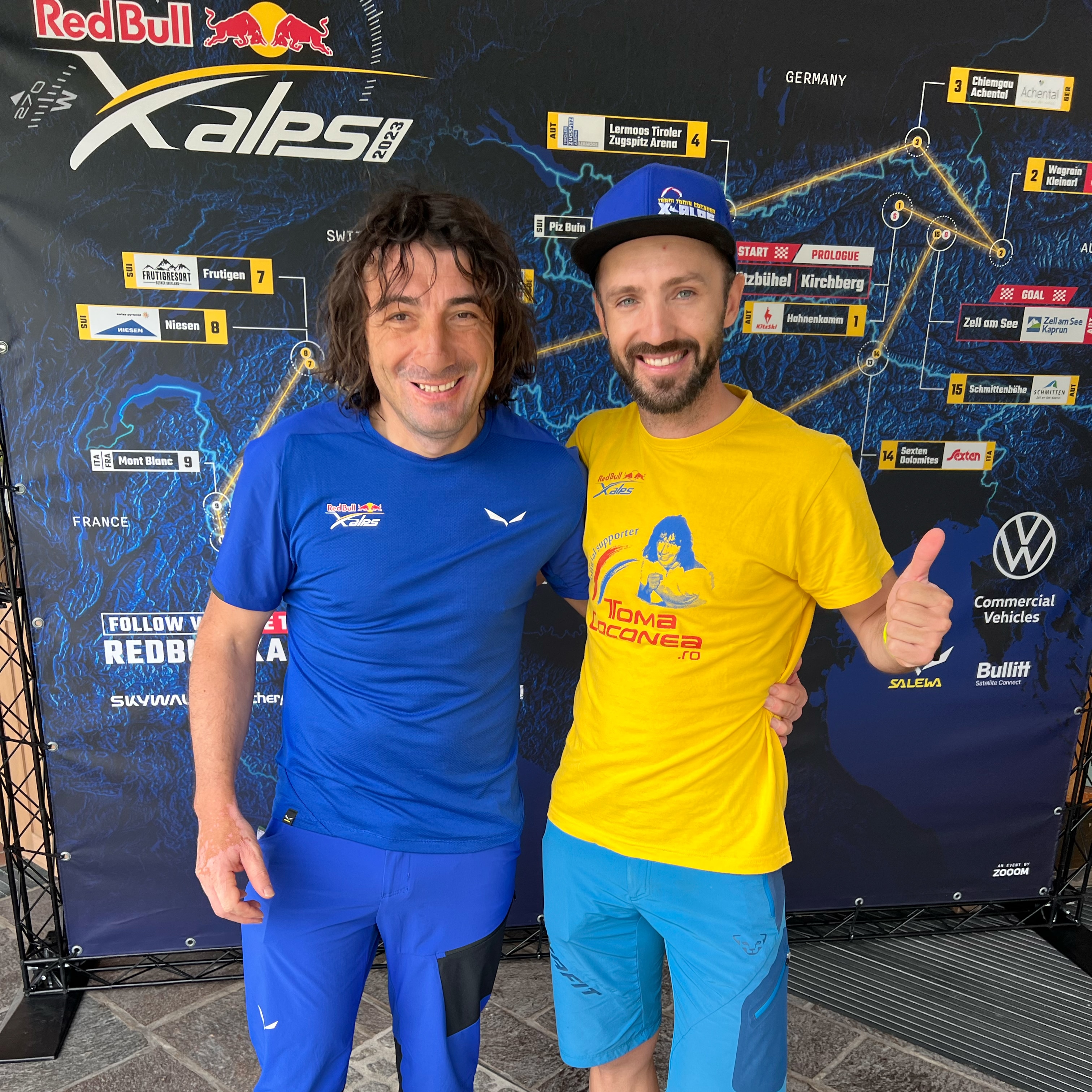 Ondrej Prochazka (CZE) is taking part as an athlete for the first time but has previously supported Aaron Durogati (ITA2). He may be champion acro pilot but he's also a master bread-maker. Any visitor to his van got a masterclass in his method of baking sourdough in an electric saucepan. "It tastes so good," he said. (Soon on Instagram!)
Many other athletes have been sharing their thoughts on our social channels. "I hope to fly well and just enjoy this adventure," the Japanese mountain guide Emoto Yuji said.
"I'm looking forward to an epic adventure," the US athlete Logan Walters said, who's competing for the first time.
There are 32 athletes in all, 17 veterans, 15 rookies and four women. One of them is Laurie Genovese (FRA3) who is back for her second edition. She said she's looking forward to not repeating what happened last time, when she came down in trees early on in the race. "I'm feeling strong in the air and if it rains, I'm prepared for that too," she said.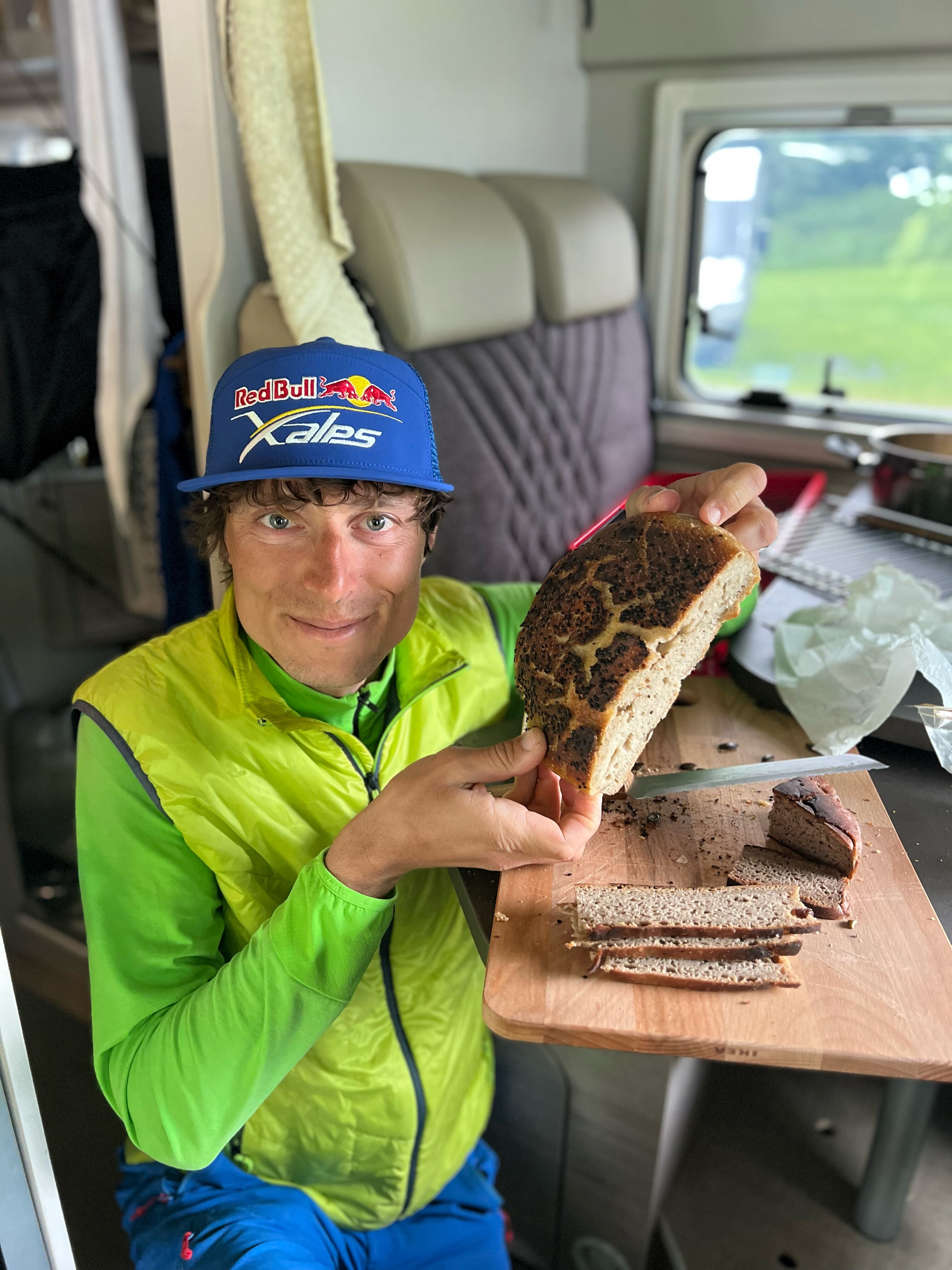 All eyes are on the foreboding clouds and swirling mists currently clinging to the hill tops overlooking the Kitzbühel-Kirchberg region. The wish of every athlete is for good weather – good flying weather – anything that may make the massive undertaking less of a struggle than it already is. Because when it's not flyable, the Red Bull X-Alps becomes a grueling sufferfest in which the only way to eat up the miles is on foot. And few athletes welcome that prospect although they're all prepared for it.
"At least it is raining now," Patrick von Känel (SUI2), said, coming in off a long drive from Switzerland. "Hopefully it will be better when the race starts."
Brighter and warmer weather is on its way but with the risk of afternoon thunderstorms. It means the Prologue looks set to be a thrilling race where athletes are not just racing against the clock – but also mother nature.
Stay tuned to our social channels for all the latest behind-the-scenes content. And get ready for the world's toughest adventure race. We'll be going live on Facebook from 15 minutes before the Prologue starts – that's 10.45am on Thursday, June 8.
Top image © zooom / Adi Geisegger