Athletes get ready for Big Tuesday
The forecast is good – which means big flights and fast hiking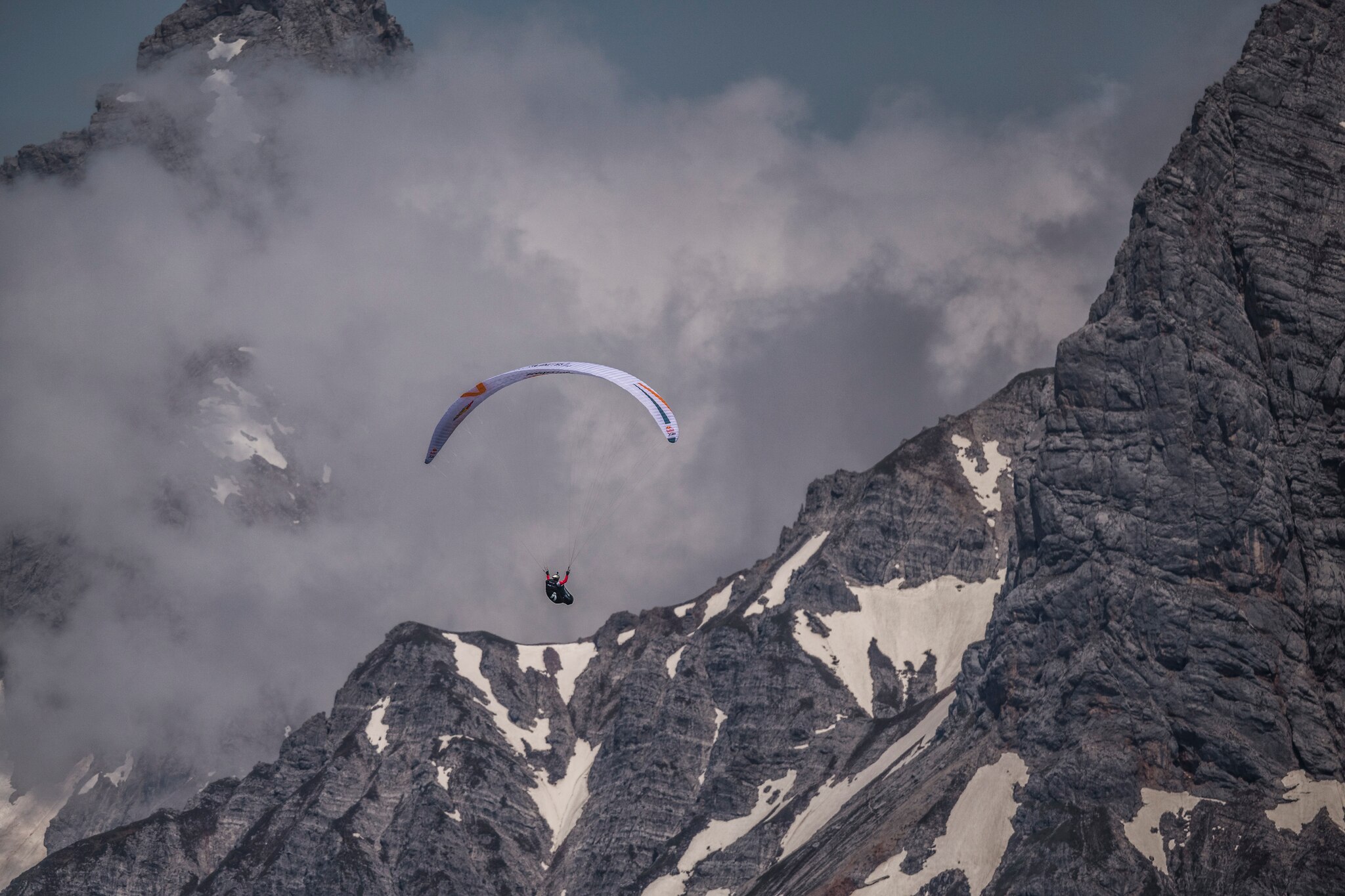 With a good flying forecast for the next two days the race leaders can be expected to make some big distance in the air.
Race Reporter Tarquin Cooper said Chrigel Maurer's (SUI1) plan was to 'stay where they are this evening and then hike up in the morning'. He and Maxime Pinot (FRA4) will be looking for east-facing slopes, to take advantage of the first thermals of the day. 'The flight to the next Turnpoint at Kronplatz is maximum two hours,' Cooper said. 'But Turnpoint 5 at Lermoos is also possible by the end of the day.' That would mean crossing the main spine of the Alps twice in one day – a huge feat.
Local paragliding guide and author Kelly Farina knows the area well. 'My best guess is that after hiking up early they will aim to get onto the main ridge of the Alps, run along the Ahrntal valley and get to the Turnpoint at Kronplatz that way,' he said. Athletes must land at the Kronplatz and sign in, but can then take off again. 'From Kronplatz, it should be straightforward to the Wipptal region, where they'd come out west of Stubai. However, crossing Innsbruck airspace could be problematic and slow them down.'
Pilots who infringe airspace face a time penalty, so they must avoid airspace at all costs. 'You may see them actually run further west on the main ridge to avoid that,' Farina said.
While Maurer and Pinot will be able to enjoy a relatively good night's sleep, at the back of the pack Rodolphe Akl (LBN) has deployed his Night Pass. He is trailing Dominika Kasieczko (POL) by 34km and will need to average 6km an hour to make sure he passes her.
Whatever happens, Day 3 of the Red Bull X-Alps is going to be huge!
Follow the big flights on Live Tracking!