Junming Song (CHN) pulled off an impressive flight today in a bid to stave off elimination.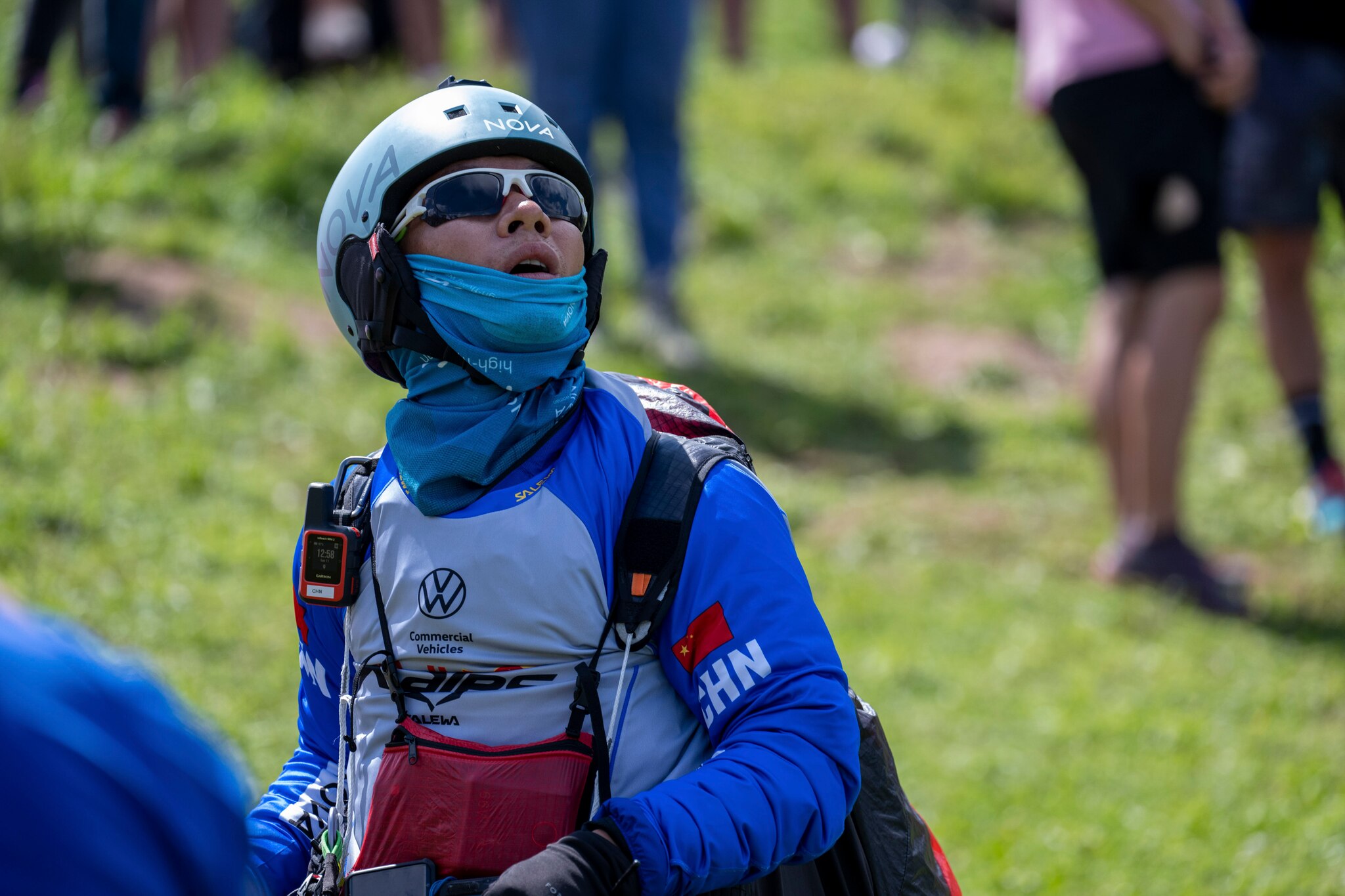 A shout-out to Junming Song (CHN) who flew all the way from Turnpoint 4, Lermoos, overtaking a hiking Laurie Genovese (FRA3) and tagging Turnpoint 5, Piz Buin, from the air.
He then continued to fly and close the gap between himself and Kinga Masztalerz (NZL), who was handed a yellow card warning earlier for "reckless, excessively risky and unsafe behavior, such as flying in clouds or making a reckless launch or landing".
All the athletes at the back have already pulled their Night Passes, so it was vital for Song to get as far as he could today before the mandatory rest period.
Song tagged Turnpoint 4 more than five hours after veterans Laurie and Kinga yesterday, but he reached Turnpoint 5 just after 16:00 today – 45 minutes ahead of Laurie.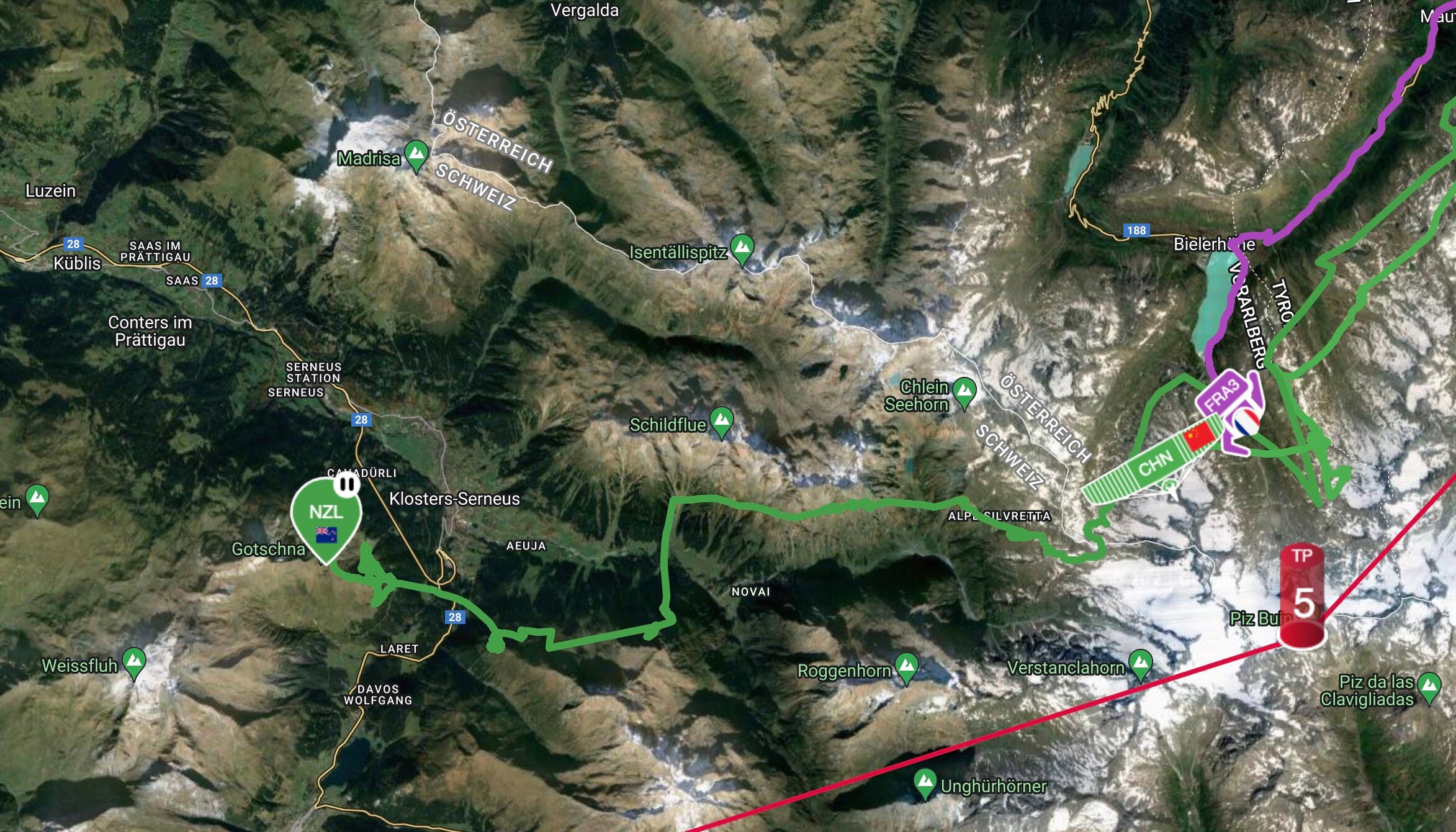 The 45-year-old rookie has been flying for 24 year, but admits he doesn't have much experience flying in the Alps. With hike and fly still a relatively new sport in China, he considers himself one of its pioneers.
"We had a similar race to the Red Bull X-Alps back in 2013, a 500km race in Inner Mongolia, I was in the organization and was one of the supporters. In 2017, I was the team leader in a hike and fly challenge to Yaomeifeng Peak at 6250m in Mt. Siguniang. We were three pilots, and we achieved the goal to fly over the peak."
Song was also the first Chinese pilot to obtain a PWC qualification letter A and the only Chinese pilot to be selected twice for the PWC Super Final. He's also two-time national XC Champion of China and multiple Champion in the Linzhou Open.
We're sure his speedy flying will inspire many future paragliders in China and around the world!
Top image © zooom / Adi Geisegger