Are women the better endurance athletes?
With more and more women winning ultra endurance events, could we see a shift in the next Red Bull X-Alps edition, too?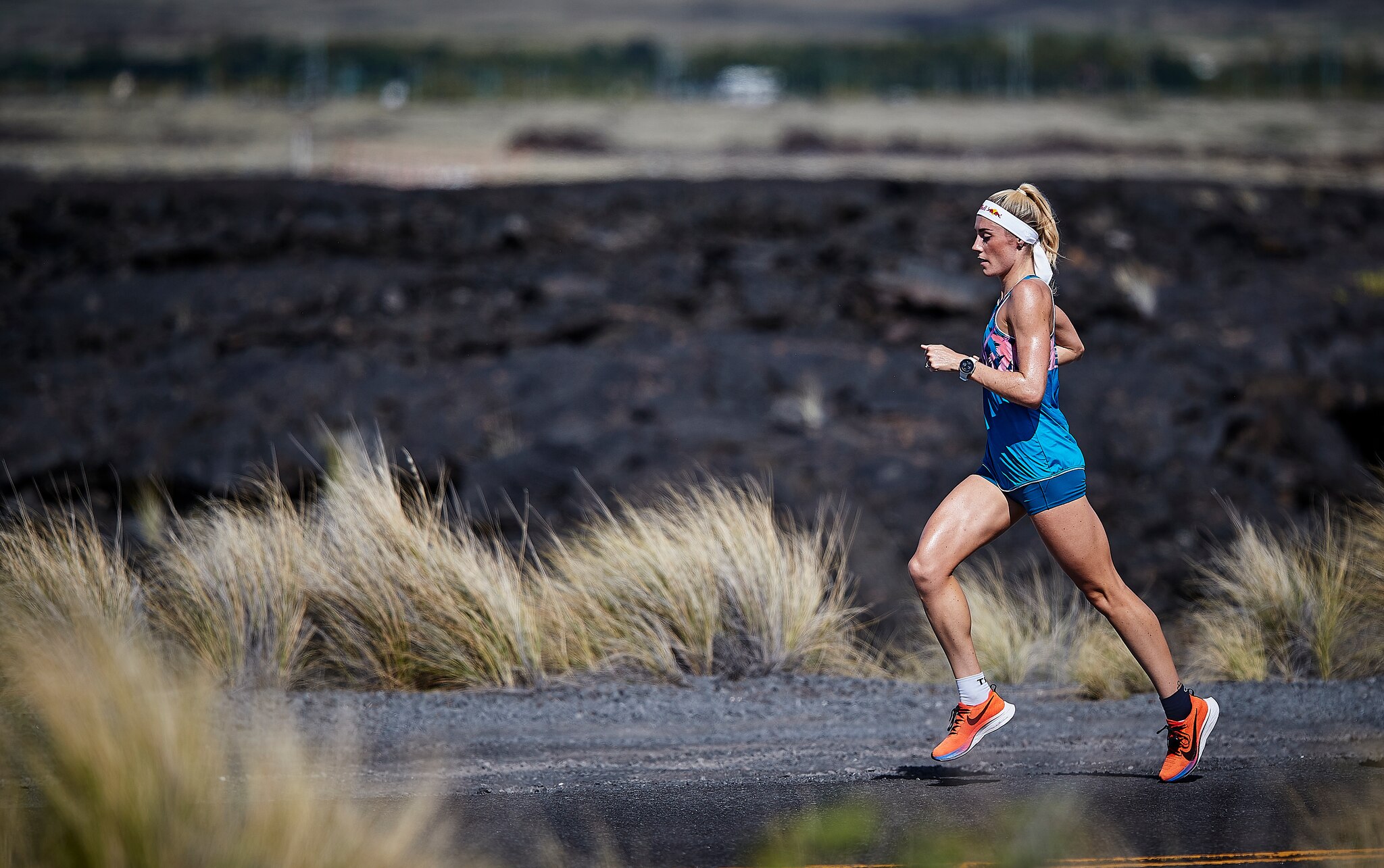 The Red Bull X-Alps is one of the few races where men and women compete on equal terms. There are even some who say women are better suited to this kind of endurance event. The only question is, will you be the one to take on the world's toughest adventure race?
The past decade has seen some stunning female endurance performances, proving that when it comes to adventure sports, women can be even tougher (and faster) than the guys.
Think endurance swimmers. No one questions female dominance when it comes to big open water crossings. It's the same with ultras – women smashing guys no longer raises an eyebrow in the sport.
2019 saw many examples of female triumphs. In January Jasmin Paris broke the course record of the 429km Montane Spine Race by more than 12 hours. And that included time to express breast milk along the way. The next athlete, a man, crossed the line 15 hours later.
In May, Katie Wright beat 40 men and six other women to win the 30 hour Riverhead Backyard ReLaps Ultra-marathon in New Zealand, clocking 201km.
In July the German cyclist Fiona Kolbinger became the first woman to win the Transcontinental Race, a 3,999km race from Bulgaria to France.
The leaderboards of ultras are testament to the fact that with endurance, especially over multiple days, the gap between men and women is almost negligible.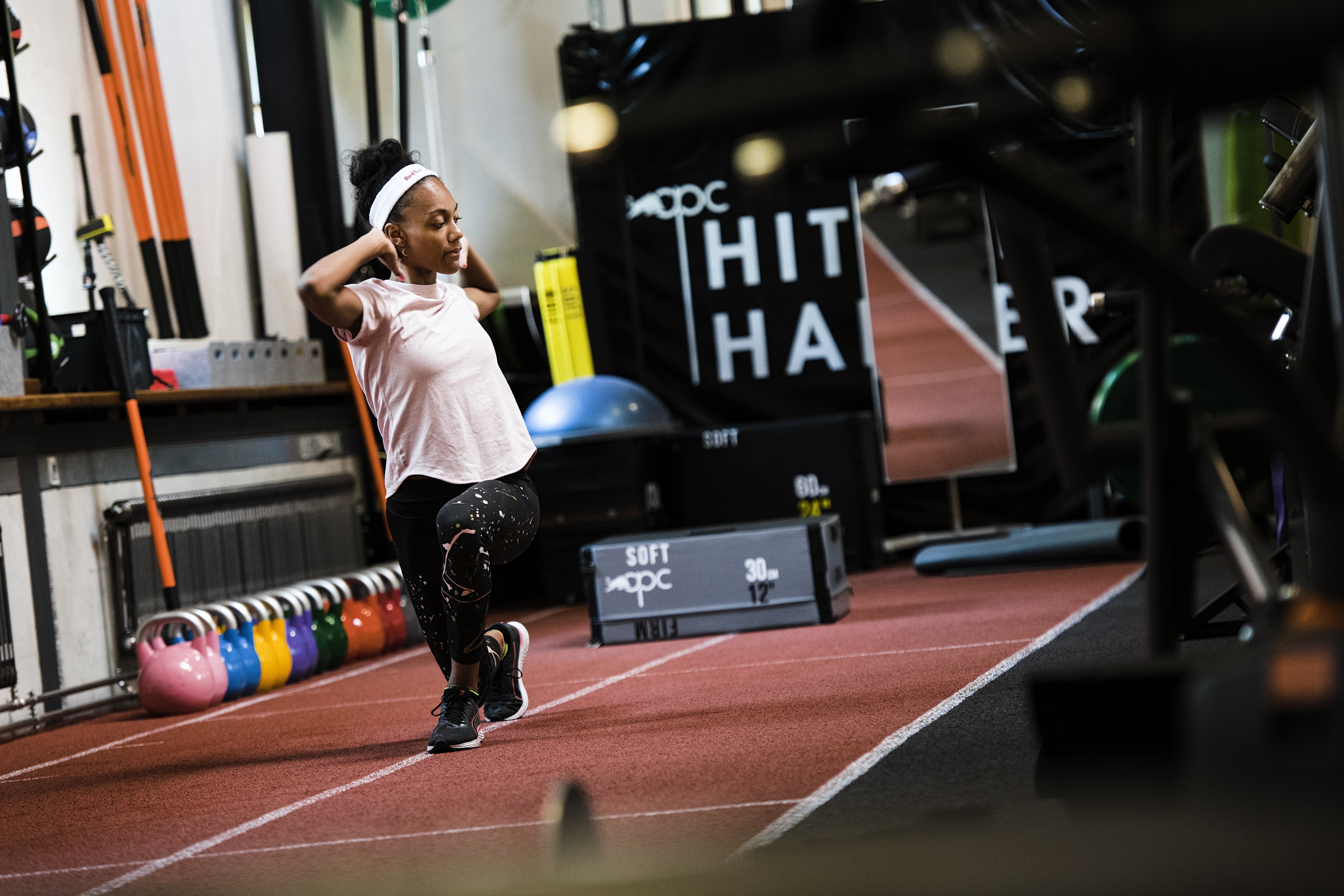 So when it comes to an endurance race like the Red Bull X-Alps, there's no excuse for women not performing well, says Mark Waldhuber, sport scientist at Red Bull's Athlete Performance Center in Salzburg.
"Women have almost the same physiological system as men," he says. "For sure we have some differences but maybe (and some studies have shown this), they do have the ability to be better endurance athletes than men."
There are a few reasons why they have the potential to be better, he says.
"Studies have shown that women have a higher percentage of slow twitch fibres. They are also better at burning fat."
This is key for a Red Bull X-Alps athlete as fat becomes the dominant fuel as the race goes on because it's simply impossible to keep the body's glycogen stores topped up – no matter how many bowls of pasta your support team cooks up.
Numerous athletes have previously spoken about the importance of fat as a fuel.
Women have another advantage here, says Waldhuber. "They have a higher amount of body fat."
He also says the condition of their ligaments and tendons is more suited for endurance. "All that adds to good endurance capacity," he says.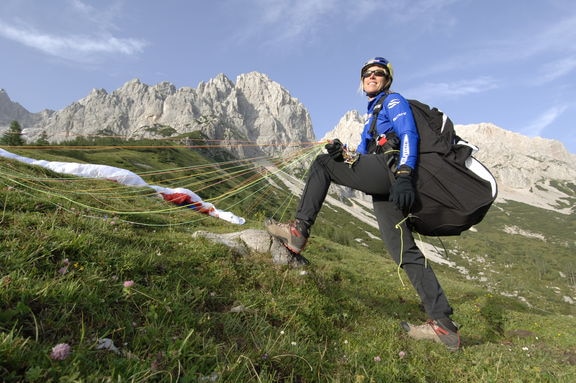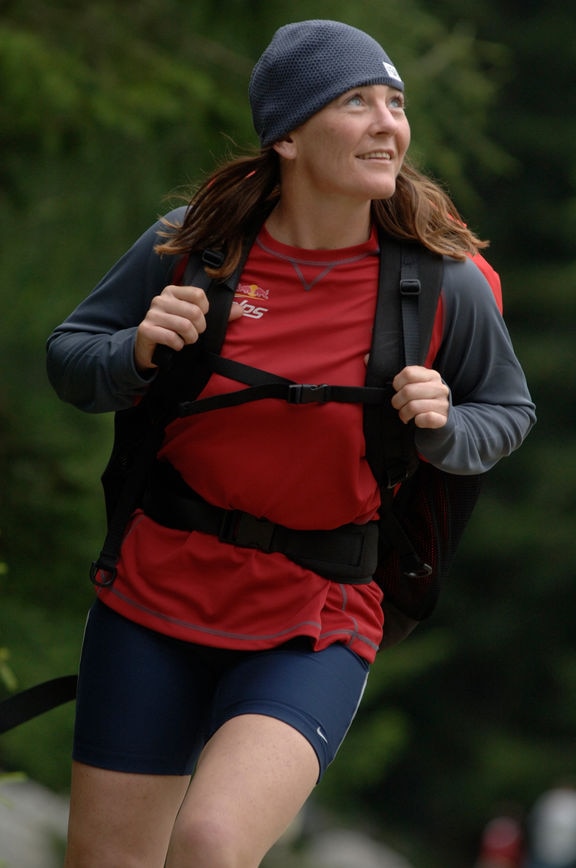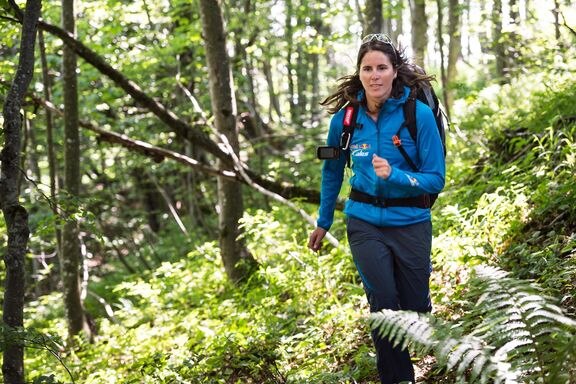 Yvonne Dathe (GER2)
Yvonne Dathe (GER2) performs during the Red Bull X-Alps preparations at Gaisberg, Austria on June 30th 2015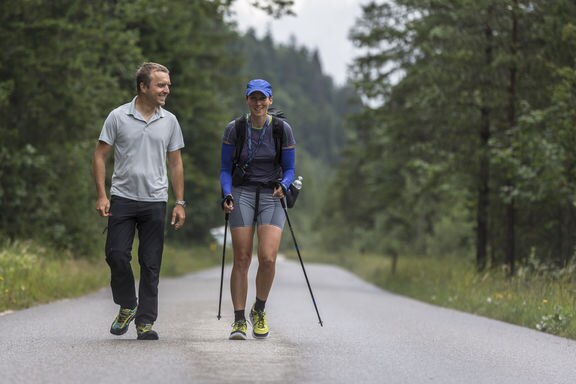 Dawn Westrum (USA3)
Dawn Westrum (USA3) performs during the Red Bull X-Alps near Garmisch, Germany on July 8th 2015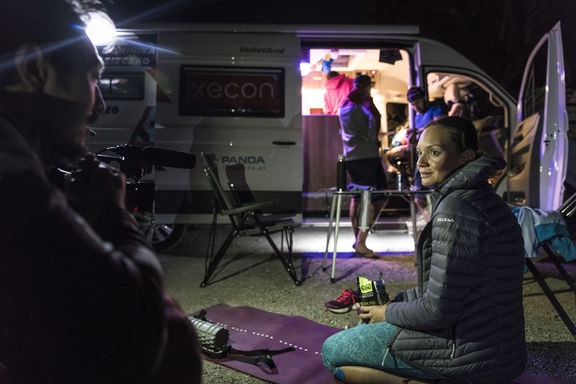 Dominika Kasieczko (POL)
Dominika Kasieczko (POL) rests during the Red Bull X-Alps in Abtenau, Austria on July 16, 2019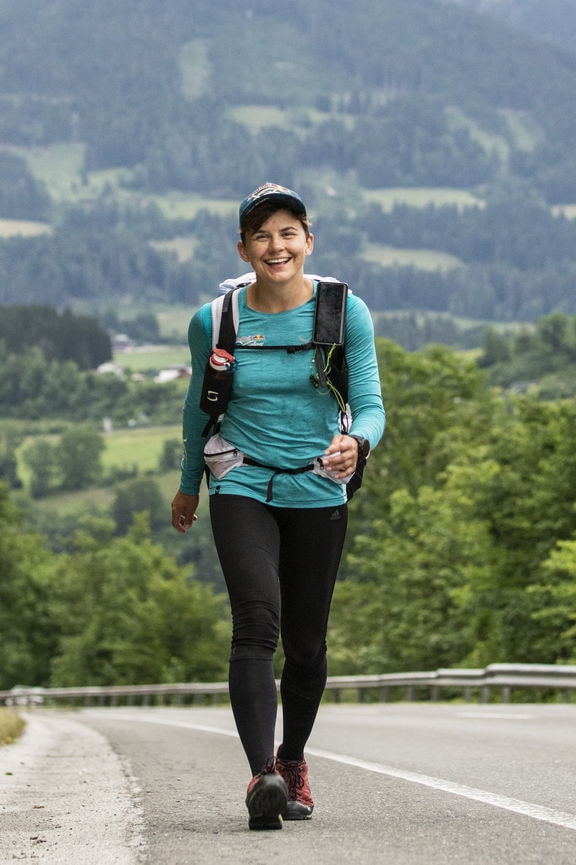 Kinga Masztalerz (NZL2)
Kinga Masztalerz (NZL2) hikes during the Red Bull X-Alps in Bischofshofen, Austria on June 16, 2019
Previous
Next
01 - Kari Castle (USA), one of the first two women to compete, during Red Bull X-Alps 2005.
02 - Niki Hamilton (IRL), competitor in the 2005 Red Bull X-Alps, was forced to drop out of the race due to injury.
03 - Yvonne Dathe (GER) during the 2015 edition of the race.
04 - Dawn Westrum (USA) placed 23rd (out of 32 athletes) in 2015.
05 - Dominika Kasieczko (POL) was a supporter to Michal Gierlach (POL) in 2017 before signing up herself in 2019. © Harald Tauderer / zooom
06 - Kinga Masztalerz' (NZL) was the tragic hero of the 2019 race after surpassing Chikyong Ha (KOR) in a mind-boggling race on the ground and taking the wrong turn to finally getting cut from the race. © Honza Zak / zooom
When it began almost 20 years ago the Red Bull X-Alps was one of the only races where women could compete on equal terms with men. There are no allowances for the different sexes, no separate categories. The prize purse is the same.
The first two women to take part in the race were Niki Hamilton and Kari Castle, competing in 2005. The race had to wait a decade for the next female entrants, Dawn Westrum who had a background in adventure racing, and Yvonne Dathe, a top pilot. Interestingly, it was Westrum who performed better, despite being a far less experienced flyer.
In the last edition, there were two female athletes, Dominika Kasieczko and Kinga Masztalerz, who has already indicated her desire to do the race again.
Who will join her on the startline? Could the race see a female athlete on the podium in 2021? Let us know your thoughts and possible female contenders on our Instagram and Facebook channels!
With physiological differences being so marginal, Waldhuber says performance comes down to mental and psychological differences – and one particular question either sex has to ask themselves: "'How can I resist the pain?' That is down to the individual," he adds. "But it is trainable."
Female or male, get your application in over here.