The weather forecast is almost as good today as it was yesterday.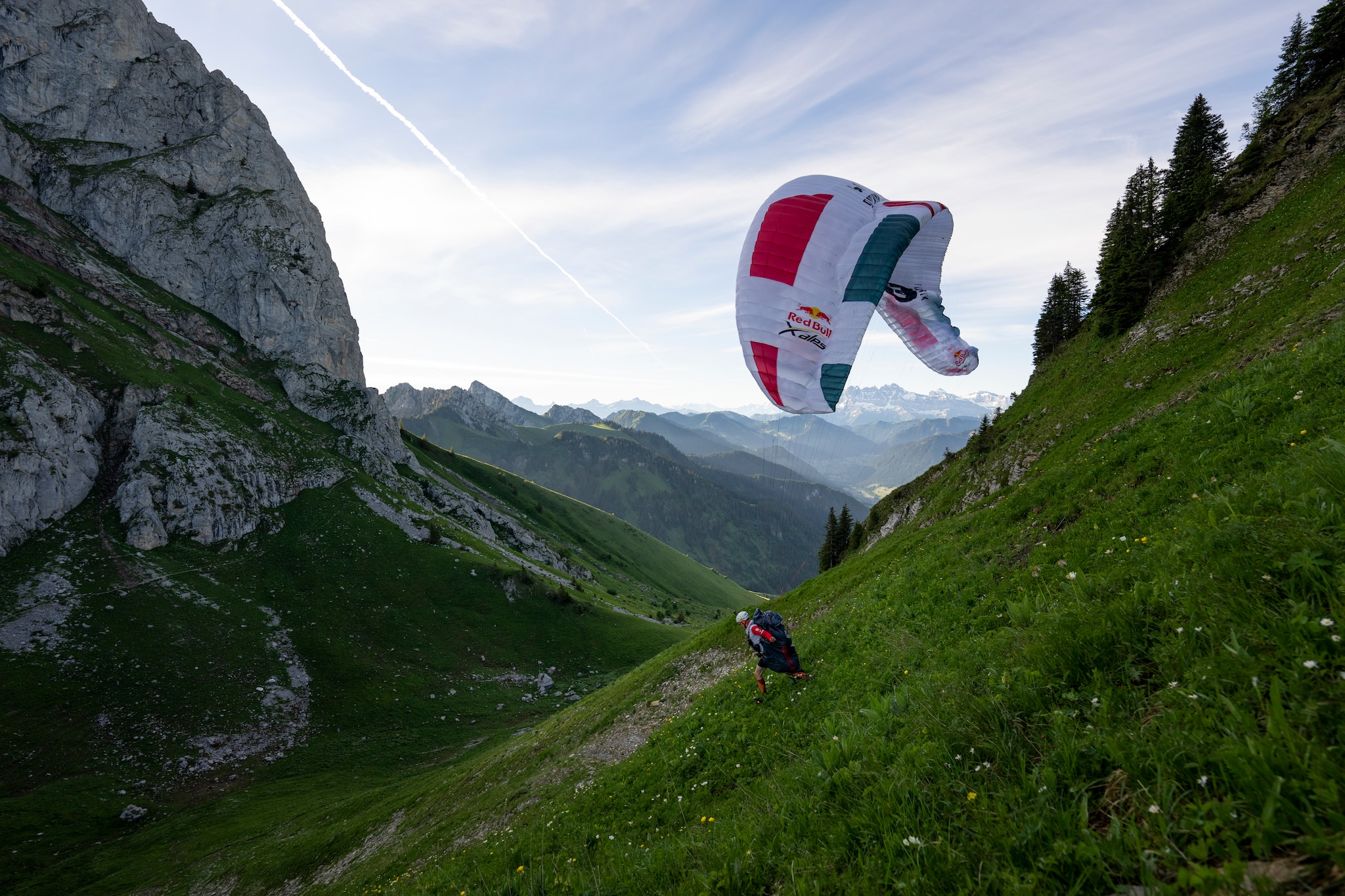 For the athletes at the front it is going to be an exceptionally good day again. The forecast is for lots of sun and warm weather. There may be some towering cumulus or even thunderstorms developing. But mainly conditions are expected to be good for long and high flying.
Maxime Pinot (FRA1) said this morning that he expects he can make up to 200km. And he only has 400km to go until he reaches the finish in Zell am See!
The wind may act up today. There is a south föhn forecast, bringing strong south winds of 20 knots up to 25 knots at higher altitudes of 3000m. These winds will slow down the back half of the field of athletes because they will fly into wind.
For the front pack, this means more turbulent conditions. Maxime Pinot (FRA1) therefore has picked a more southern route this morning, heading up the Simplon pass and into Italy. "This route should be better with the föhn," he said.
This might be the last really good day for flying. For Monday, a cold front is predicted to pass over France, Switzerland and Italy. That means a large chance for rain, thunderstorms and strong wind.
Especially around the Mont Blanc area, it seems unlikely that athletes will be able to fly around Turnpoint 9 Mont Blanc tomorrow. Today is their last chance.
The back of the field with Gavin McClurg (USA1) and Cody Mittanck (USA2) are still 240km away from the Turnpoint. It's highly unlikely that they will get there today.
Keep following the athletes on Live Tracking to see where they are going!