Anders leads at Turnpoint 4
Race leaders march through TP4 Chiemgau-Achental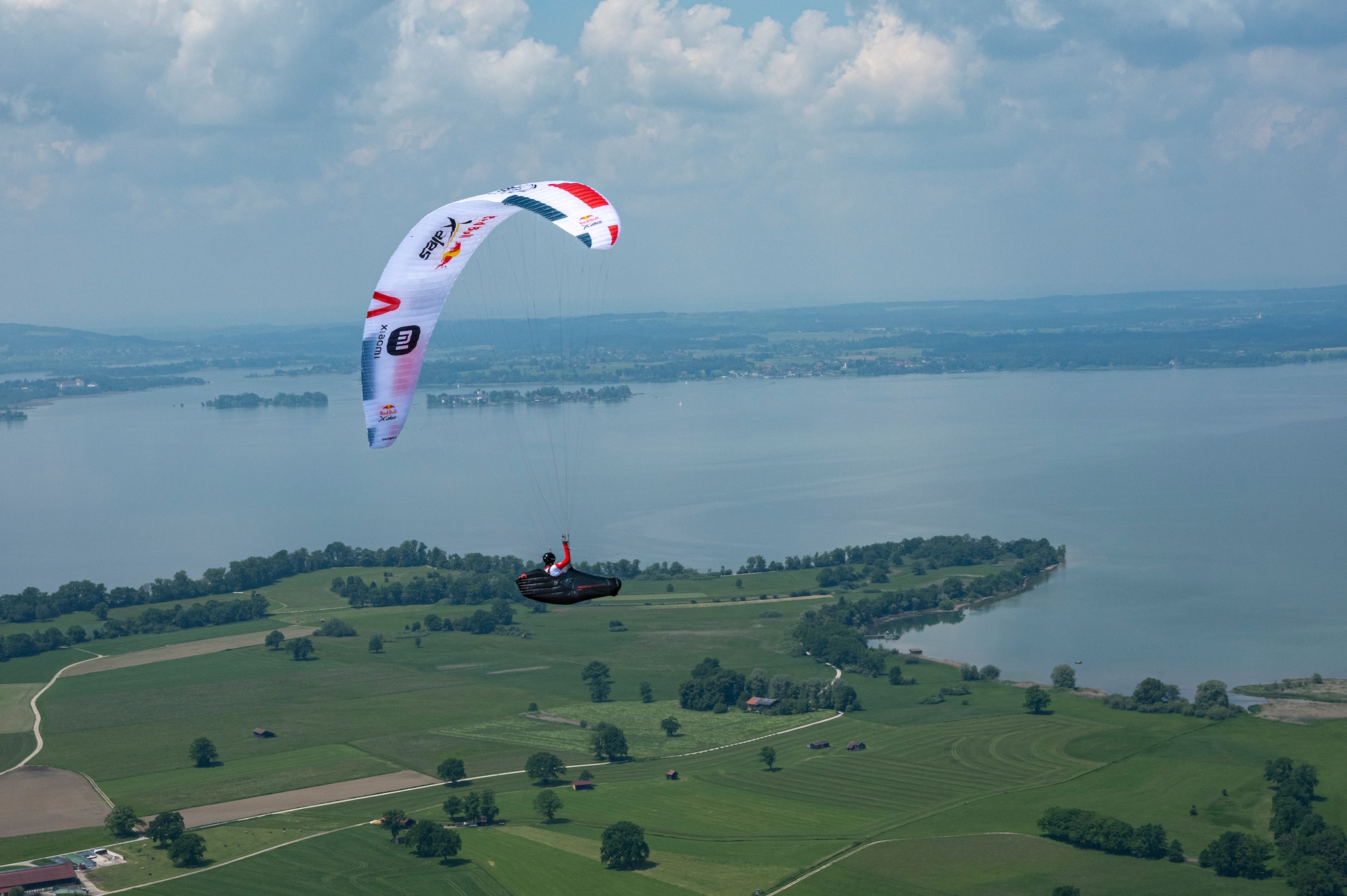 The action at the front this afternoon has been centred around Turnpoint 4 Chiemgau-Achental.
This beautiful flying region is on the very edge of the northern Alps in Germany, where the lakes meet the mountains.
The route took athletes almost due north from TP3 Kitzbühel-Hahnenkamm to TP4. But wind conditions forced the leaders to land before they made the lake.
The Turnpoint had a sting in its tail. Unlike a standard Turnpoint, athletes first had to enter a 3km cylinder based around the lake before flying back to land at the home of Race Partner Skywalk Paragliders.
Or at least that was the plan!
Instead, athletes ended up landing short and having to hike to tag the cylinder before turning back on themselves and pounding tarmac to Skywalk.
There they were met with a festival vide as music pumped and spectators waited for the first athletes to arrive.
Markus Anders (GER2) was the first in – and the first out. This is a race and after a few seconds stop for a photo opportunity he was off again, destination TP5 Lermoos-Tiroler Zugspitz Arena.
"Will you make TP5 Lermoos tonight?" Red Bull race reporter Tarquin Cooper asked Chrigel Maurer (SUI1) who signed in third, seconds behind Simon Oberrauner (AUT2).
"Säntis!" Maurer replied with a grin – that's Turnpoint 6 and is in Maurer's home nation of Switzerland.
With that he marched on again.
Much has been said of Maurer's position over the last two days, but really we should not make too much of it.
The flying conditions have been exceptionally tricky and the last thing you want to do when flying a paraglider in these conditions is be on your own. Maurer will be more than happy to be flying with others, as a gaggle making its way through the sky.
When the conditions in the air turn on, expect Maurer to make a move. He won't let Anders get away that easily!
Follow on Live Tracking!