And I would walk 500 miles...(or more)
Christian Maurer (SUI1) is now just 48,000 paces (or 48km) from Monaco and his fifth Red Bull X-Alps crown. But he doesn't intend to take every one of them. He is currently walking to a take off. Will he reach the finishing line by air?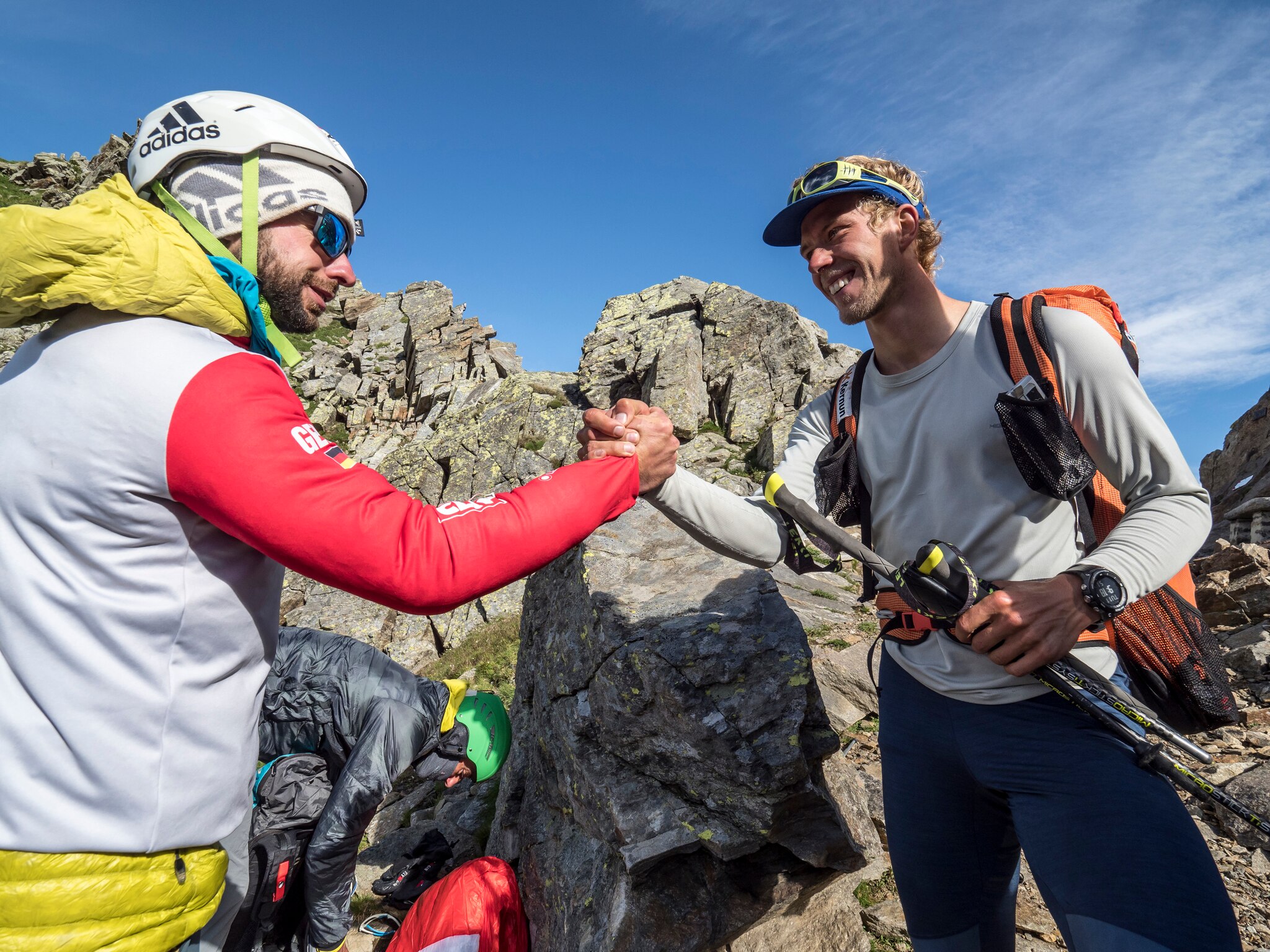 By now, the athletes are exhausted. While the straight line race this year is 1,138km, Chrigel has covered a staggering 2,156km. Even he is suffering from injury and many of the athletes are in a similar position. Never will the warm waters of the Mediterranean have looked – and felt – so good.

In 2nd place, Rookie Benoit Outters (FRA4) has had an incredible race and has kept the pursuing pack off his tail for much of the last few days. He is now 49km behind Chrigel and hiking along the flat.

But he isn't home and dry yet. Paul Guschlbauer (AUT1) has finished 3rd twice before, and will still have an eye on beating this record. He is currently flying, 161km from goal. With tired legs slowing the athletes down, one strong flight could change the game.

And let's not forget Stanislav Mayer (CZE), Rookie Simon Oberrauner (AUT4), Ferdinand van Schelven (NLD), Manuel Nubel (SUI1) and Pascal Purin (AUT3) who also have less than 200km to go.
After 11 days of racing, it promises to be a breathtaking finish, made all the more so by the fact that 14 athletes have pulled Ledlenser Night Passes and will march through the night towards France's southern shore.

But the Red Bull X-Alps isn't only about the podium finishers, but also the courage and determination shown by those at the back. The rear is being brought up by Tom de Dorlodot (BEL), Mitch Riley (USA3) and Jesse Williams (USA2). They all still have 560km ahead of them, but don't expect them to give up. The adventure continues for them, too.
Photo by © zooom / Vitek Ludvik