The athletes provide us with some amazing images and videos. How do these images reach you?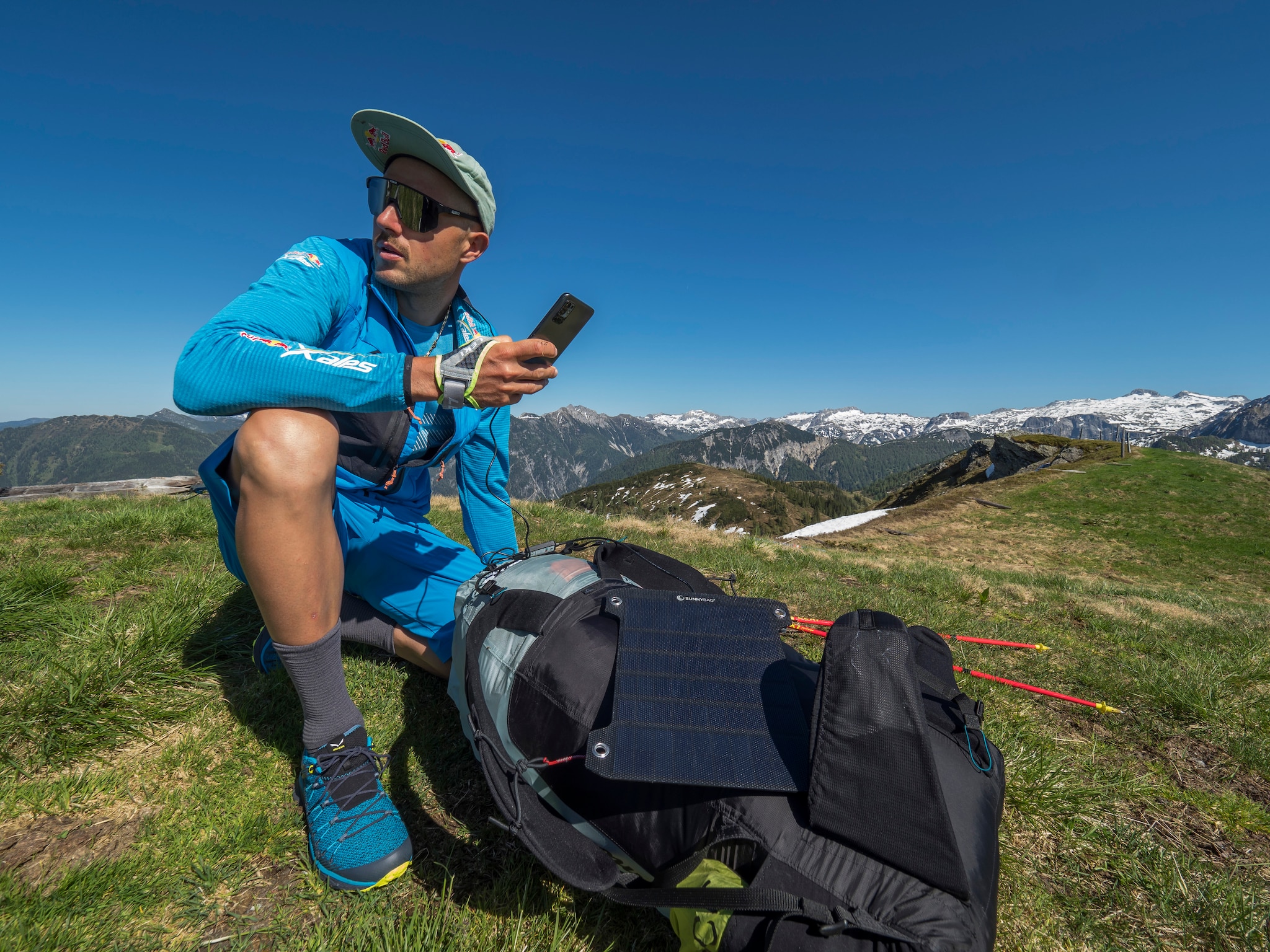 When the athletes hike, run or fly through or over magnificent landscapes, they are just as amazed by the views as anyone following the race online. They want to document and record their adventures just like anyone.
For that, they have several camera's with them. The athletes all have a GoPro actioncam that they can use to record video during their flight. These are great because they give a wide angle view of the athlete and their surroundings, which are spectacular.
The athletes are also all equipped with a Xiaomi mobile phone. They can use it to take photos and videos and they can even post live streams with their mobile phones while flying.
Because of the remote terrain, it is essential that the athletes carry a backup supply of power to charge all this equipment. Bringing spare batteries is much too heavy. A great solution for that is a solar panel that charges a powerbank.
The athletes were all supplied with a Sunnybag LEAF PRO with powerbank. This is a strong but flexible solar panel that the athletes can wear on their backpacks while hiking or on their paragliding harness while flying. It gives them enough power to charge all their equipment.
Finally, the images need to find their way to the race office. For that, the organisation team finds the athletes on the ground and picks up their Sandisk memorycards to switch for empty ones. They are then uploaded and sent out into the world.
Make sure you follow the athletes on Live Tracking to see where they are capturing these amazing images!