All you need to know about Red Bull X-Alps 2019
It's 2019 and it's the year of another Red Bull X-Alps edition. Here's all the information you need to follow the excitement leading up to the race.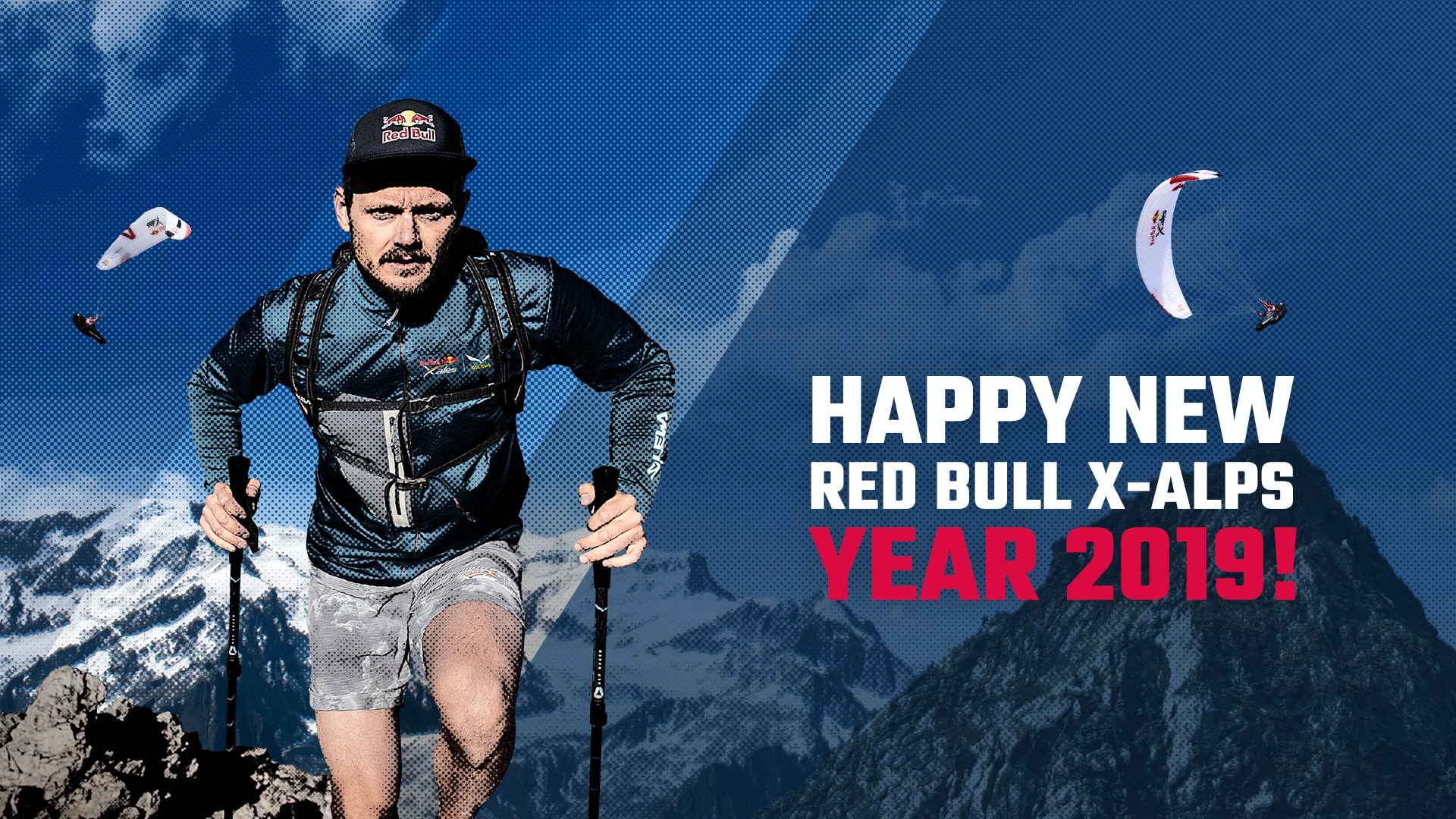 The ninth edition of Red Bull X-Alps is already in full swing. The athletes have been announced and are already in training mode. The race committee meanwhile is poring over the detailed course of the route. But let's start into the Red Bull X-Alps year with everything you need to know about the race.

The (his)story
The concept for Red Bull X-Alps was inspired by Toni Bender's first crossing of the Alps in 1999. His hiking and paragliding adventure became the subject of a documentary that caught the eye of renowned Austrian pilot Hannes Arch. This is what inspired Arch and his long-time friend Ulrich Grill to ask themselves if such incredible feats could be made into a competition for the most determined individuals on the planet.

"I thought it would be cool to base a paragliding competition on this format and build a basic concept for it – that's how the idea was born!" Arch explains. "Together with Red Bull, we developed the idea until it became what it is today; an unparalleled test of human endurance in the form of an adventure race." adds Grill.



Experience the full Red Bull X-Alps history from 2003 - 2017


The race - what it is today - explained by race organizer Ulrich Grill:


<iframe allowfullscreen="" frameborder="0" height="360" src="//www.youtube.com/embed/htdGAs83rz8" width="640"></iframe>
Timeline
In case you didn't catch it from the video, these are dates to note down in your calendar:
Route Announcement March 12, 2019
Audi e-tron Prologue June 13, 2019
Race Start June 16, 2019

Who are the competitors in this edition?
The athletes who take part are the toughest, fittest, most talented and daring adventurers and paraglider pilots of their generation. Check them out here!

What's the route for 2019?
The Red Bull X-Alps 2019 route will cover a straight-line distance of more than 1,000km and will be announced March 12, 2019.

Where to follow along?
To not miss an important announcement such as the reveal of the route or just to get yourself into Red Bull X-Alps mood follow our social media channels on: