The unsung heroes of the race!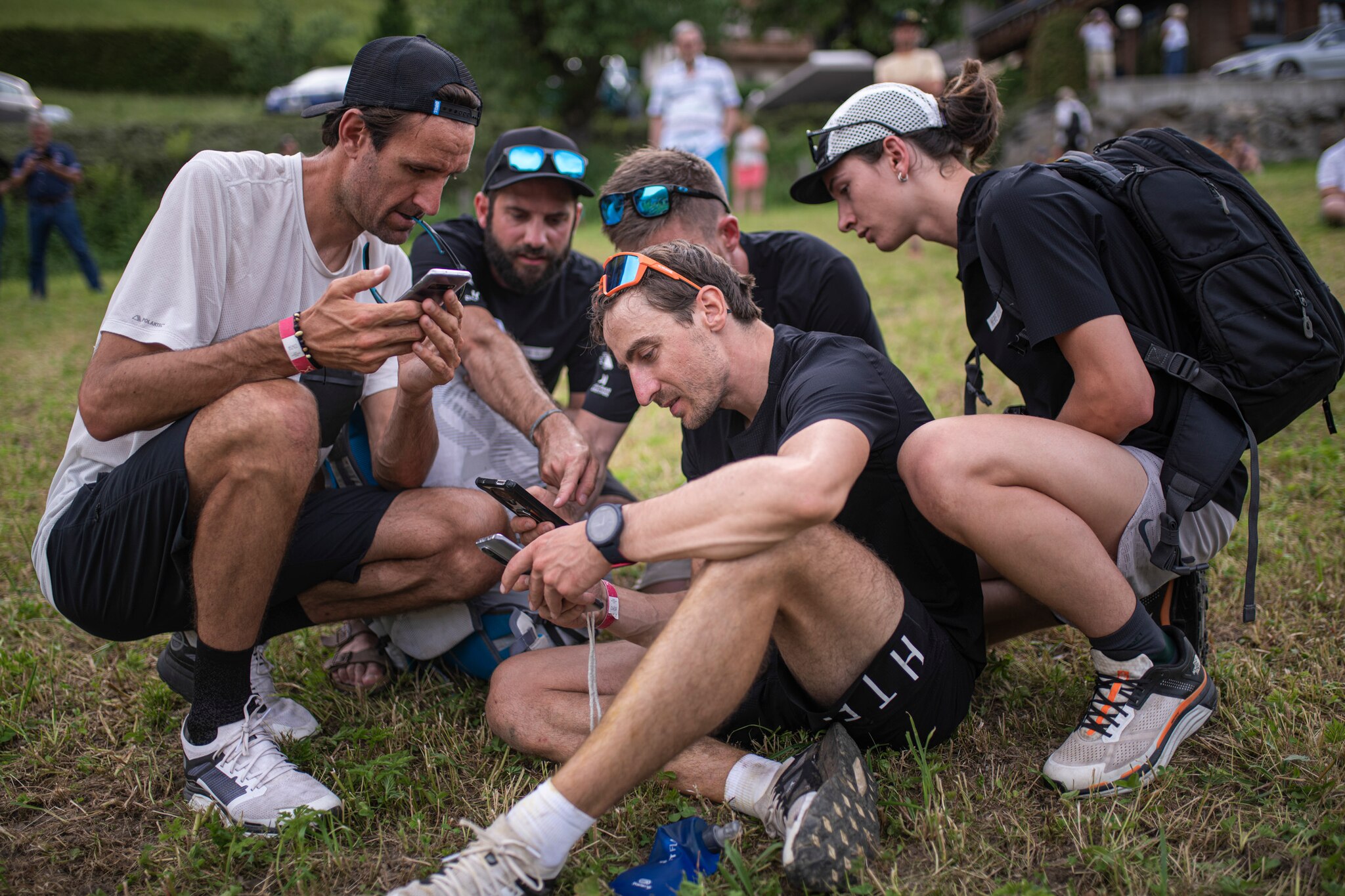 The Red Bull X-Alps is very much a team effort. It may be the athletes who are in the spotlight, their every move scrutinised on the Live Tracking, but they all have teams behind them who are often the unsung heroes of the race.
The athletes' support teams are masters of multi-tasking, having several roles to fulfil. Fortunately it is not just one supporter who has to manage all of these roles, although some teams have very few or only one person on the road with the athlete, with other supporters advising from bases with WiFi and good internet connections.
While the athlete is flat—out hiking, running, mountaineering or paragliding all day from 5am to 10:30pm, their needs are being met by their teams. Here are some of the jobs that the supporters have to do:
Chef
Unless the athlete is spending the night alone on a remote mountain top (in which case their Adventure Menu pouches are the solution), it is down to the supporters to keep the athletes topped up with food and water. Finding taps and pumps to refill water containers is all part of the job, as is serving up tasty food that the athlete can stomach, to replace the thousands of calories spent during the day. Maurer has been often photographed tucking into huge platefuls of pasta. The chef also has to take account of changing tastes. What if, after ten days the athlete can no longer face another plate of spaghetti? The chef must adapt their menu!
Weatherman
While Ubimet provide all teams with a daily weather briefing covering the course line, most teams will also have a supporter on hand to delve into the intricacies of the specific forecast wherever they are that day. The micro-meteorology, valley flows, localised storms and showers. This role is usually fulfilled remotely by an expert with access to data and a good internet connection.
Psychological support
It is very well known that Thomas Theurillat, Chrigel Maurer (SUI1)'s right-hand man, is a psychologist and a coach. Among his other roles, helping Chrigel stay calm and focused are right up there in terms of importance. When athletes have bad days, their supporters do too. One of Damien Lacaze (FRA5)'s supporters wrote an excellent post on social media, baring her soul and revealing how hard, emotionally, this race had been for her too. Supporters share the ups and the downs of their athletes. They are there to applaud and motivate when things are going well, and are a shoulder to cry on when things are not.
Wardrobe assistant
When an athlete arrives soaked by the rain or sweat, they will need a fresh pair of socks, T-shirt, maybe a change of shoes. The assistants can help bring fresh clothes and launder and dry the wet ones. Athletes generally have several pairs of shoes, but they have to be dried out regularly, which is not always easy (or fragrant) on the road.
Nurse
Hiking for hundreds of kilometres almost certainly means hotspots on the feet and possibly blisters. A nice foot-bath might be all that is needed – it is the assistant who will prepare and bring that to the athlete. But if there are blisters to deal with, they may have to be nurse as well, lancing or patching and covering.
This list is not exhaustive, although the roles are all probably quite exhausting. When we refer to Teams in the Red Bull X-Alps, you know that they really are just that.


Follow the most exciting edition of the race on Live Tracking!