Both Chrigel Maurer (SUI1) and Maxime Pinot (FRA1) have pulled their Nightpasses.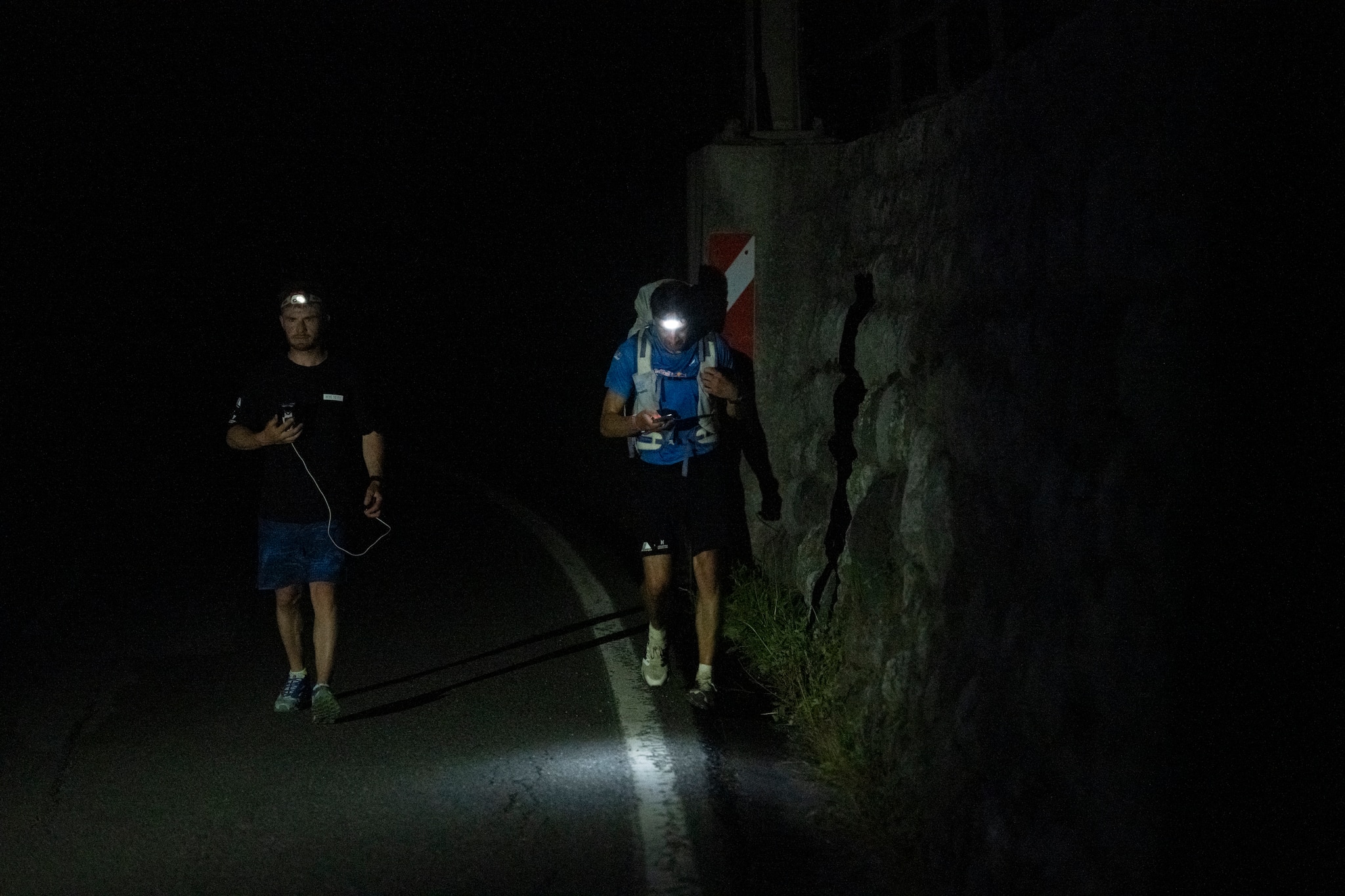 Both Maxime Pinot (FRA1) and Chrigel Maurer (SUI1) have pulled their Nightpass for tonight. They will be allowed to keep moving after 10:30pm.
It's a tactical move for both. Maxime and Chrigel earned a second Nightpass by finishing in the top three during the Prologue. They both expect that they might reach the finish in Zell am See on Tuesday. That leaves two nights with two Nightpasses, allowing them to walk or rest whenever they like for the next 48hrs.
The field was spread out over three groups this morning: Chrigel out front going north along the Rhône valley. Maxime and Benoît going over the Simplon pass and Simon Oberrauner (AUT1) and
Patrick von Känel (SUI2) taking the south route around the impressive Dufourspitze.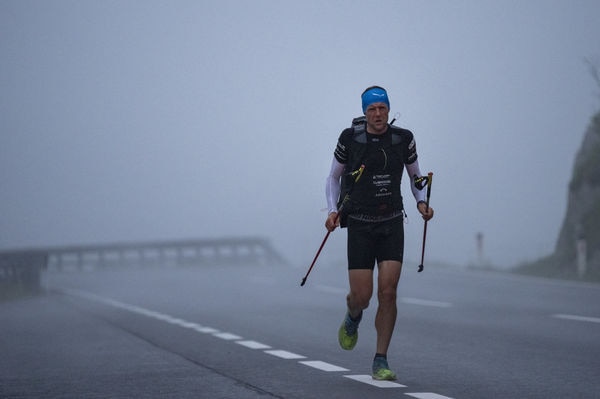 The middle route has proven to be not very fast. Simon has caught up and Chrigel in the front is increasing his lead.
However, all athletes will be battlling föhn winds today. Föhn winds develop when there is a large pressure difference between the north and south sides of the Alps. The wind that this difference creates is pushed up and over the mountains and tumbles down like a waterfall on the other side. This makes for strong headwind and uncomfortably turbulent conditions between Turnpoint 8 Dent d'Oche and Turnpoint 9 Mont Blanc.
But also the race leaders including Chrigel will meet the strong southwest winds. He is headed south towards Turnpoint 10 Piz Palü with a 70km lead and could still tag the Turnpoint today, if conditions allow.
Follow their paths on Live Tracking!