A rainy day with a happy end
Benoît Outters (FRA2) today finished fifth in the tenth edition of Red Bull X-Alps landing perfectly on the raft.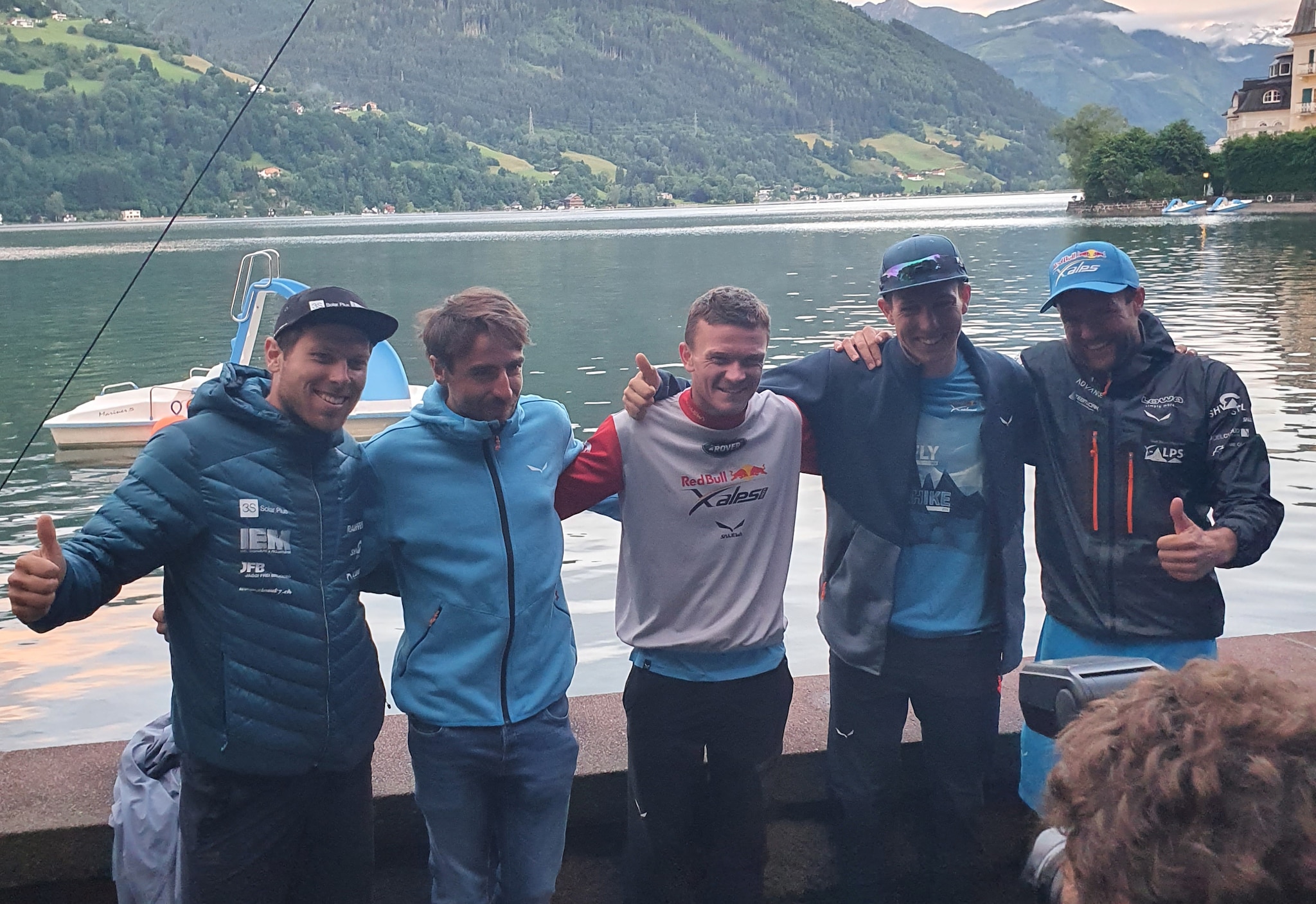 Benoît Outters (FRA2) has just landed on the raft in Zell am See tonight, where he finished his race in fifth place, as the only athlete to reach the finish today.
During the last days Benoît fell behind the leading group that he was part of for a long time. The other four have landed on the raft already, but Benoît pushed on in an incredible display of strong character.
He didn't have to be in any particular hurry, because the nearest athlete wasn't on his heels. Paul Guschlbauer has been about 200km behind for the last days. But Benoît decided to pull his Nightpass last night and make good use of it.
He hiked through the night with only one hour of sleep. In the morning he was still in a good mood, his supporter Martin Beaujouan said. Benoît managed a little flight in the morning, but after that the weather took a turn for the worse. "We hope to fly down from Schmittenhöhe between the rain. It would be a punishment to go down by walking," Martin said.
But in the afternoon around 17h, Benoît was still seen literally running along the Pinzgau valley at a high pace, in the heavy rains, thunder rolling in the back.
Chrigel Maurer had just caught up with him despite the weather, to cheer him on. What a wonderful act of sportsmanship from the race winner.
At that time, it wasn't looking like Benoît would be able to fly to the raft in Zell am See. Remarkably, he was still in good spirits. When asked what he wants to do after the race is finished the answer wasn't to eat a nice steak&frites. He said: "Maybe to go for a nice hike&fly."
Finally, he tagged Turnpoint 12 Schmittenhöhe a little after 8pm as he expected. And he'd gotten a well deserved break. The skies cleared, the wind let off just enough and he'd got to fly down to the raft. He finished his race in 10d 9h 12m 12s.
The race is not over yet! Watch the others as they continue their race on Live Tracking!