Day one of the 2023 Red Bull X-Alps has had more than it's fair share of sprints for the line. The first was the foot race to Turnpoint 1 Hahnenkamm - won by Lenart Oblak (SLO) and Jordi Vilalta (ESP). The next was Pal Takats (HUN) winning the race to be in the air first, closely followed by Aaron Durogati (ITA2).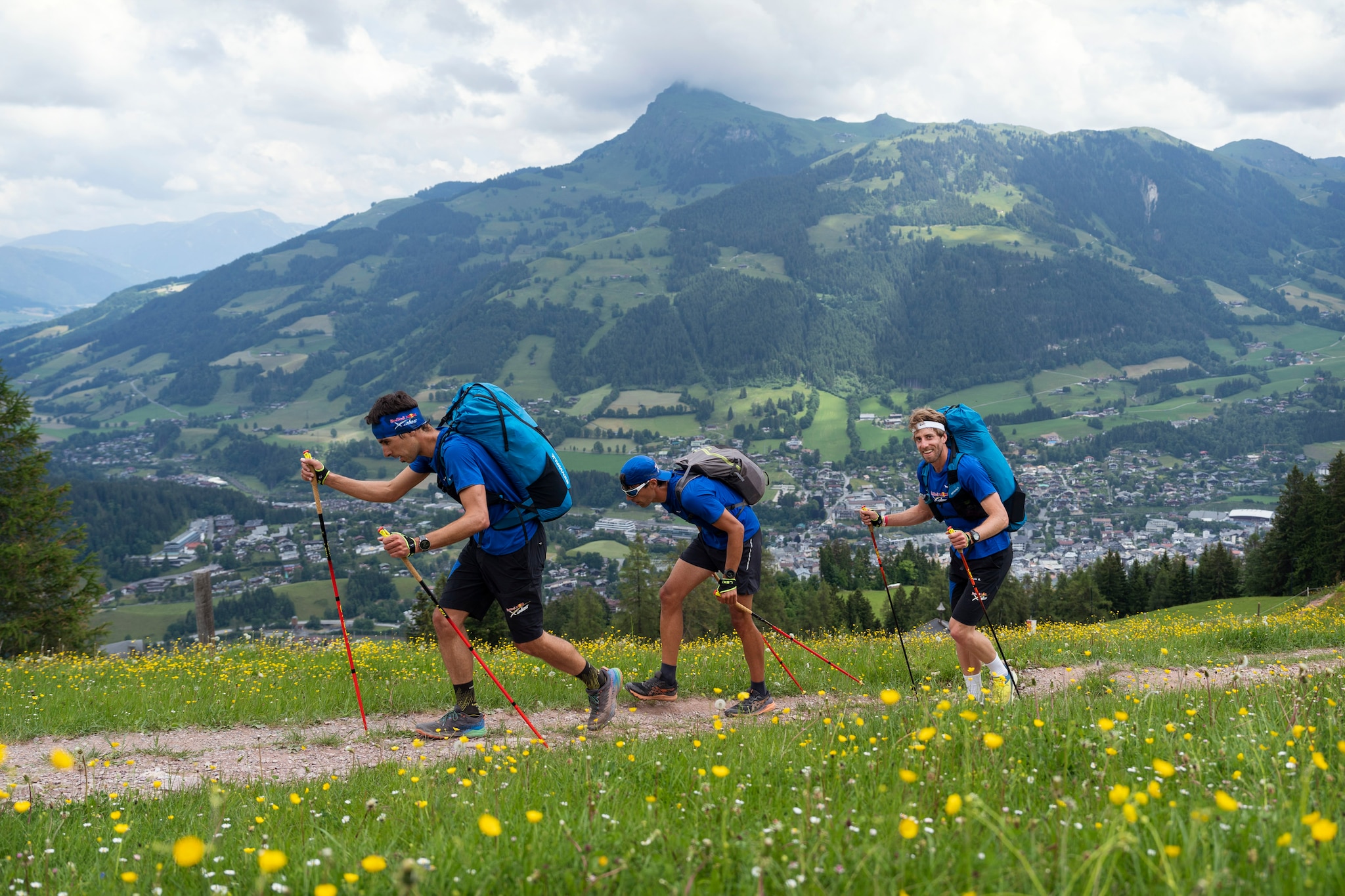 Race watcher Tom Payne said: "Good flying conditions meant that every minute gained on the ground won the athlete a minute in the air. Athletes are about eight times faster flying along the course than they are hiking. Being in the air is a massive advantage."
The athletes all took to the air as quickly as possible one after the other. Race reporter Tarquin Cooper said: "What an incredible sight this is!"
The flights towards Turnpoint 2 Wagrain-Kleinarl saw athletes passing Zell am See. The supporter of James Elliott (CAN), Jonathan Klimow told us: "James is on a big transition right now, crossing Zell am See." The team said they were working hard to keep up with him. It must have been a real boost for him to get a preview of the finish line this early in the race.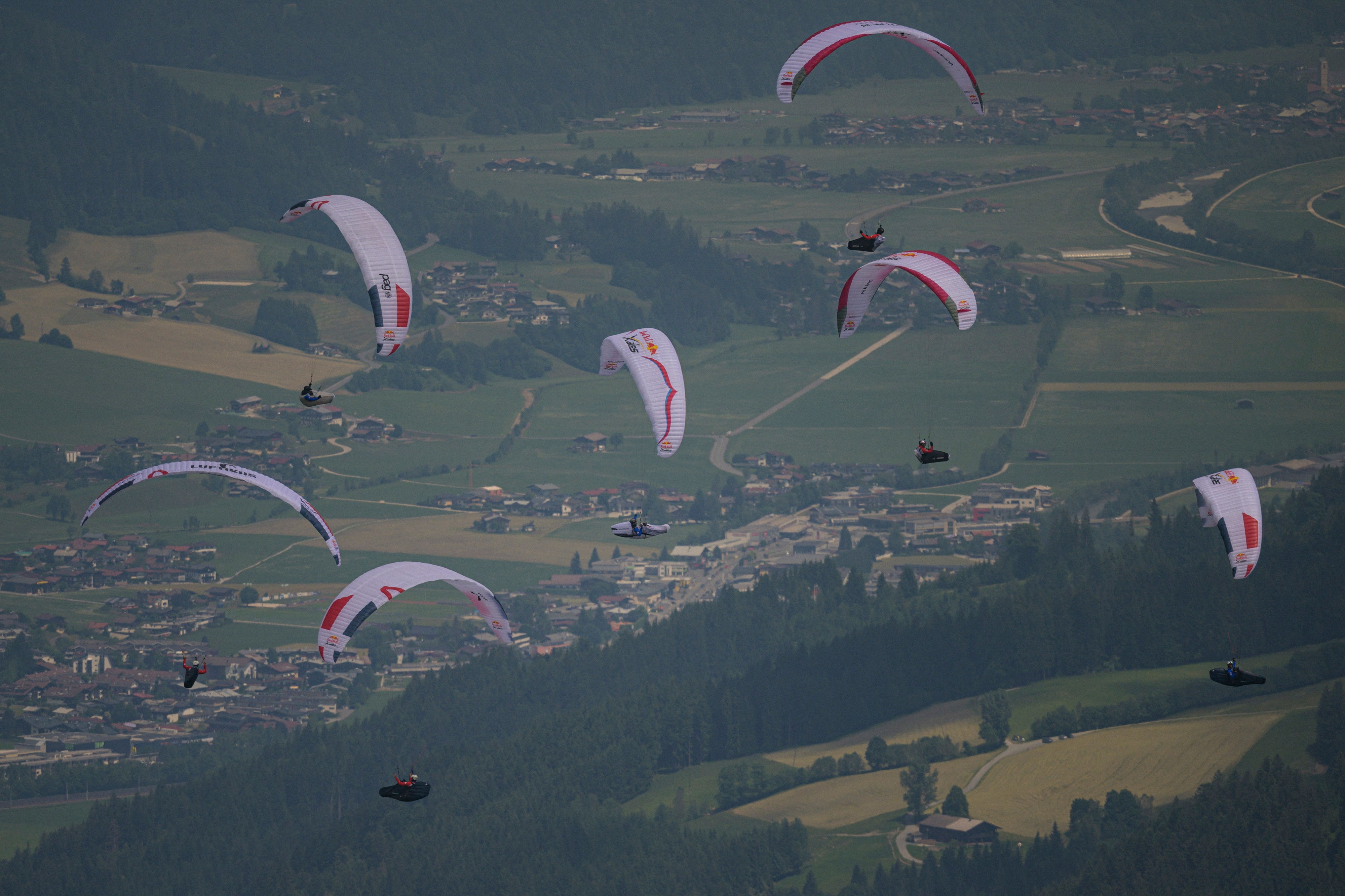 Athletes then had to race against the conditions, which made some supporters nervous. As Richard Binstead (AUS) crossed the Zell am See valley, supporter Nicola McLaren said: "We are crossing our fingers because we can see a big rain cloud coming." When asked how they are managing the challenging situations, she said: "We have one car at the north of the valley and one at the south." The support teams always try to be in the best positions to help their athletes.

Turnpoint 2 Wagrain-Kleinarl was the scene of another sprint which mirrored the finish of the Prologue. Maximilian Loidl (GER2) ran to Turnpoint 2 Wagrain-Kleinarl. Race reporter Tarquin Cooper said: "Not far behind him is Richard Binstead (AUS) and James Elliott (CAN), both of whom are also RUNNING to TP2. This is clearly a race!"

The foot race of the leading group has been the latest. They were attempting to get one last flight before the 21:00 cut-off, knowing that for every meter they could climb, they could gain ten meters of ground due to the glide of the paraglider. Tom Payne said: "The closer the athletes can get to Chiemgau, the more the weather will be on their side tomorrow."

We knew this was going to be an exciting edition of the Red Bull X-Alps, but we never knew just how amazing it would be. And this is only day one.
Top image © Sebastian Marko