Many athletes are hunkering down early for the night after a long, wet and slow day.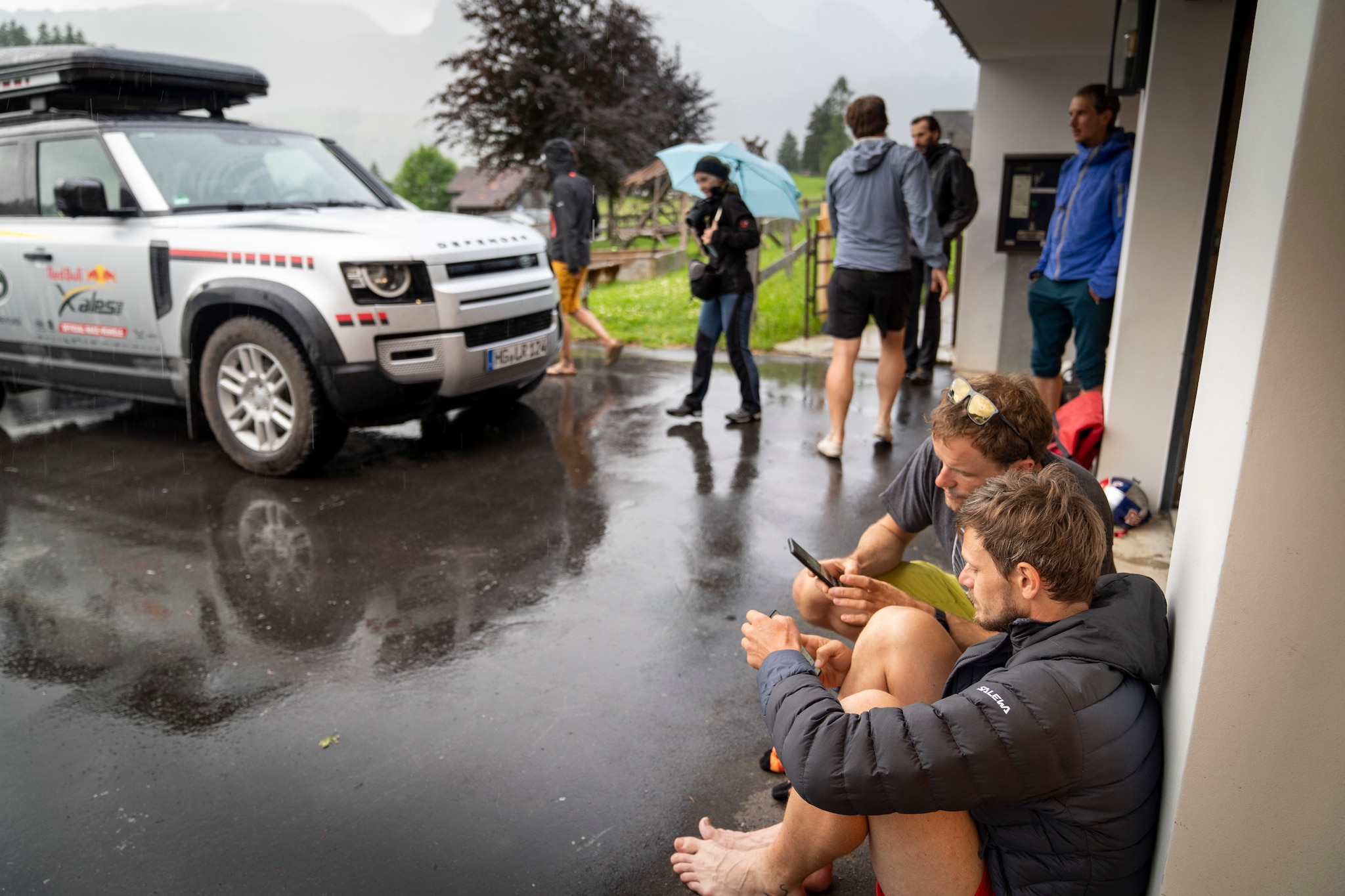 Today was the day that the field of athletes really spread out. The race leaders are almost halfway near Turnpoint 7 Fiesch - Aletsch Arena with only 664km to go of 1238km.
In five days leading athlete Chrigel Maurer (SUI1) has covered 574 km, over 100km per day. In marginal conditions, because whereas in the first days the flying conditions were better than expected, although with strong winds, especially today saw foul weather with thunderstorms, pouring down rain and strong winds.
It was also the day that young rookie Tommy Friedrich (AUT3) pulled off 195km of flying, along a line where others also flew, but much less. His skill in the air has brought him to 15th place and within a stone's throw of Ferdy van Schelven (NLD) who is at the flanks of Turnpoint 6 Säntis, in 14th place.
The race leaders have all been battling the same horrible weather. After Chrigel and Patrick von Känel (SUI2), Aaron Durogati (ITA1), Maxime Pinot (FRA1) and Benoît Outters (FRA2) and Simon Oberrauner (AUT2 were following the same line over the Furka pass and along the Rhône valley.
Most of the time they were in heavy rains, but in short gaps of more or less flyable weather they all got short glides with their paragliders to at least shorten the way on foot by some kilometers.
Paul Guschlbauer (AUT1) didn't have a particularly good day either. He choose a special line again, moving much more south than all the others after crossing the Walensee near Turnpoint Säntis.
Paul meant to fly along the valley of Disentis, but he was soon grounded. A strong westerly wind made him land, because apart from the uncomfortable flying conditions, he also had to avoid being pushed into restricted airspace. The rest of the day he walked along the Disentis valley floor.
At the very back, Nick Neynens (NZL) has put up a fight he is not going to win anymore, unless a miracle happens. He's been sitting on the top of Kreuzjoch near Garmisch-Partenkirchen, in better weather a popular paragliding spot.
With a distance of over 30km to Gavin McClurg (USA1), even a Nightpass isn't going to save him from being eliminated tomorrow morning at 06:00am. He's got a sore foot which is slowing him down while walking.
The weatherforecast for tomorrow is not optimistic, with more rain and storms predicted. That will mean a footrace again for most athletes. Let's hope they're up for this challenge, it's all part of the adventure!
See the athletes positions now on Live Tracking!