The action doesn't always stop after dark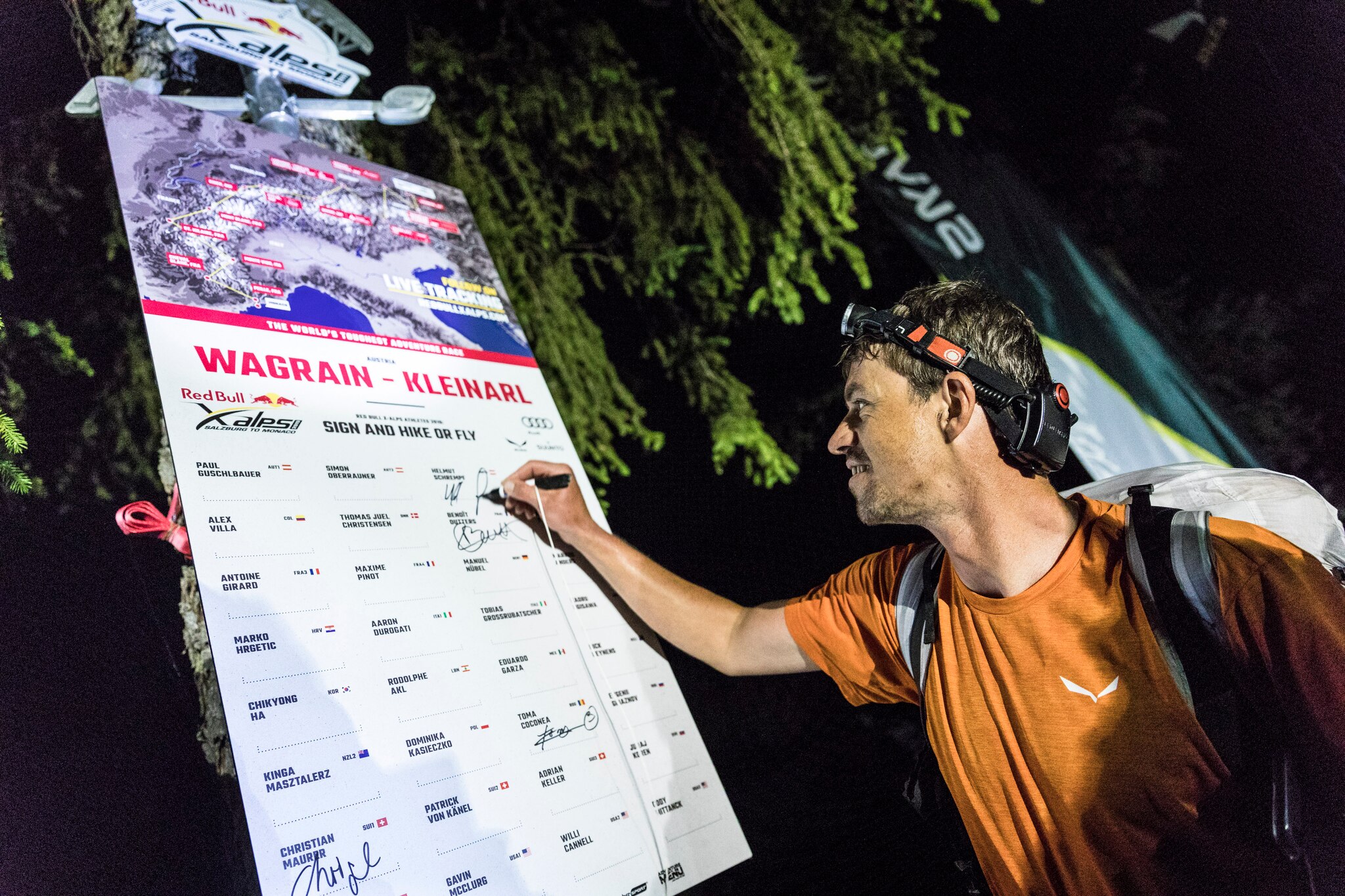 After Toma Coconea (ROU) and Christian Maurer (SUI1) made Turnpoint 2 Wagrain-Kleinarl before the race was stopped for the night at 10:30pm, three athletes kept marching through the dark after pulling their Night Passes.
Kaoru Ogisawa (JPN) tagged Turnpoint 2 Wagrain-Kleinarl in the early hours and is now heading to take-off, west of the Turnpoint. Local conditions are largely clear with some cloud lingering on the mountains and an east wind. His supporter, Fumio Miki, hopes the weather will now allow for a decent flight towards Turnpoint 3 Aschau-Chiemsee.
Benoit Outters (FRA1) also used his Night Pass and is now beyond Turnpoint 2 and in first place. Helmut Schrempf (AUT3) also tagged the Turnpoint thanks to his Night Pass and is now walking east to find a take-off. His team says he is doing well and 'amazed that he managed to walk for so long'.
Aaron Durogati spent the night on a mountaintop to the north of Turnpoint 2 Wagrain-Kleinarl. He was with his team and well-equipped with a tent. His supporter, Elisabeth Egger, says, 'It was nice night: a bit foggy on top but there was a beautiful sunrise and he was well prepared. He managed a glide down this morning and is now walking to the turnpoint. He is super happy. Conditions look promising for a good fly today.'

Follow all today's action on live-tracking.