A different kind of adventure race - Wings for Life World Run 2018
Join the race where the finish line chases you – and help find a cure for spinal cord injury!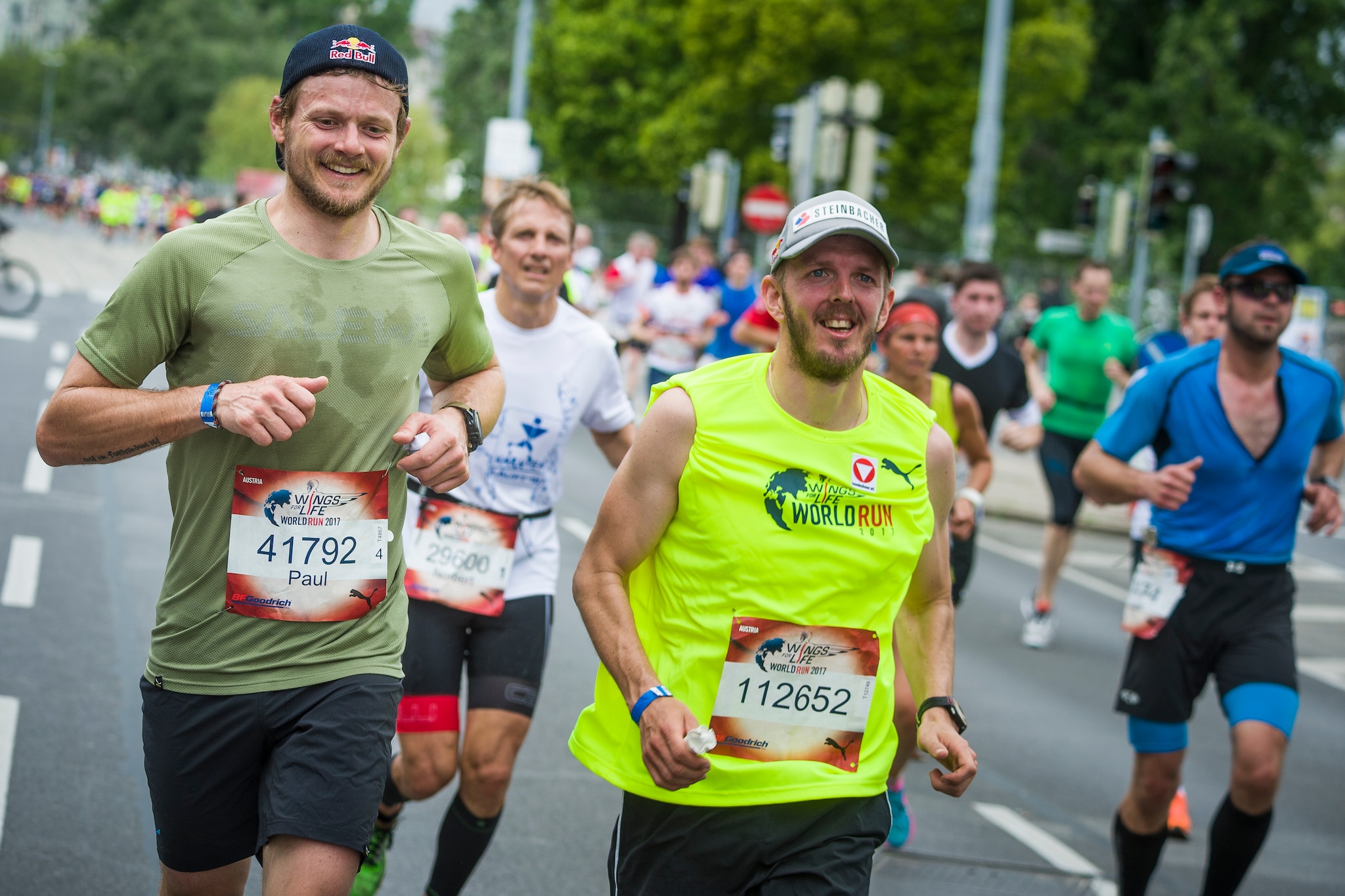 Fans of Red Bull X-Alps are no stranger to unique adventure racing – but we're guessing few of you have ever (seriously) tried to outrun a car. Here's your chance – and you can help the Wings for Life Foundation raise money to fund the spinal cord injury research in the process.
You'll also be joining several Red Bull X-Alps athletes – Tom de Dorlodot, Paul Guschlbauer, and Aaron Durogati have all joined in the past and are likely looking forward to join again. You can check the website to find the nearest event in your part of the world – but if you can't make it on 6th May 2018 - 11 a.m. UTC, don't worry. You can participate anywhere in the world by downloading the Wings for Life World Run App and start your personal race at the same global start time as everyone else on the planet.
To contribute to a great cause and run for those who can't, head over to <link http: www.wingsforlifeworldrun.com at en _blank>www.wingsforlifeworldrun.com and sign up to race today.
See you on the starting line!
Photo © Red Bull Content Pool