A day of incredible flying
Day six has seen some amazing flying from athletes with Chrigel Maurer (SUI1) seeming the obvious choice for the best athlete in the air today.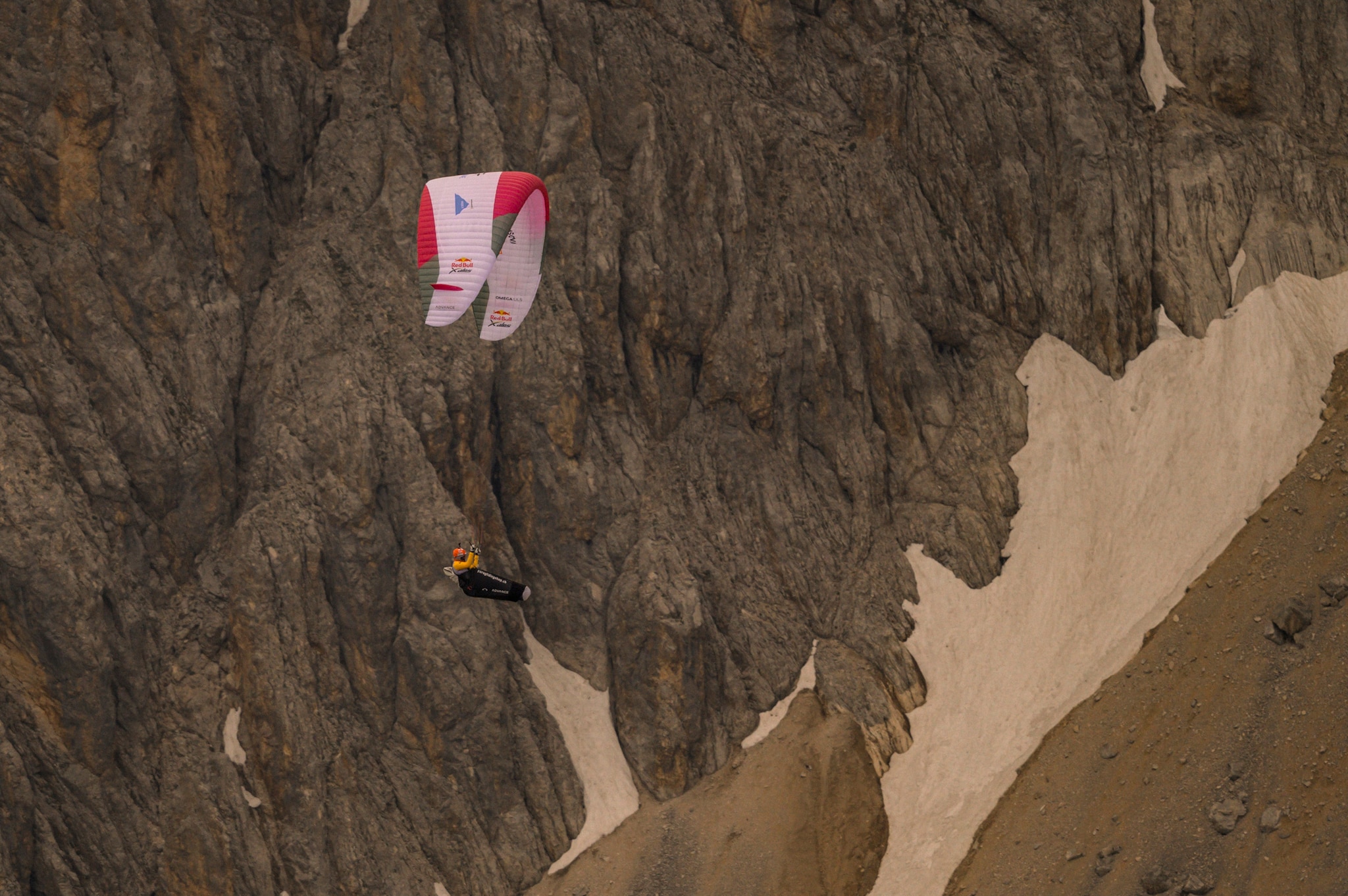 Chrigel went from being 20 km behind Damien Lacaze (FRA2) this morning to over 50 km ahead this evening. "The magician strikes again!" said race reporter Gavin McClurg.
Some other remarkable flights came from Thomas de Dorlodot (BEL), Markus Anders (GER1), Maximilian Loidl (GER2), Aaron Durogati (ITA2), Patrick von Känel (SUI2) and Elisabeth Egger (AUT4).
We were expecting to see a few Night Passes pulled in a bid to catch up with Chrigel. But unbelievably, not one athlete opted to take it.
Chrigel was approximately 18km away from Turnpoint 13 when he landed not far from Cortina d'Ampezzo in the Dolomites, after covering around 300km in the air in over nine and a half hours.
He managed to put quite a distance between himself and Damien, Maxime Pinot (FRA1), Pal Takats (HUN), and Simon Oberrauner (AUT1) on the way to Tre Cime (3 Zinnen).
The Turnpoint will see athletes getting their climbing gear out to reach the summit of Paternkofel (2740m) via a 600m via ferrata to tag the Turnpoint.
With Maxime about 40km behind him and the rest of the gaggle at 70km or more away, it looked like Chrigel would be the only one that could make it there tonight.
Earlier, Chrigel managed to pull away as overcast skies and strong northerly winds forced
Damien, Pal and Simon to land on their way to Turnpoint 13 and enabled Aaron, Patrick, and Tim Alongi (FRA4) to close in on them.
It was an amazing catch-up for Aaron who was behind the pack this morning after crossing the lake Como. He flew along a different route to Pal and stayed south to arrive at Turnpoint 12, Cima Tosa.
Tanguy Renaud-Goud (FRA5) also got himself back in the game after a tough day on Thursday. He picked up the pace and overtook athletes north of the Italian great lakes, closing the gap between himself and Sepp Inniger (SUI4), who's in ninth position.
Patrick managed to make up for the time he lost serving a six-hour penalty and catch up with the leaders again near Turnpoint 12, Cima Tosa, while Thomas managed to get ahead of Paul Guschlbauer (AUT2) despite being approximately 100km behind him near Turnpoint 10 yesterday.
It was also a big day for Eli who tagged Turnpoint 9 and Turnpoint 10, making her the second woman in the history of the Red Bull X-Alps to have tagged Mont Blanc. It looks like the Austrian athlete is on course to make the float in Zell am See.
But it is with a sad heart we have to say farewell to Toma Coconea (ROU) who has withdrawn from the race due to medical reasons. Toma was fighting in the 25th position before having to bow out. The legendary "running man" is the only athlete to have participated in every edition of the Red Bull X-Alps and he came 2nd in 2007 and 2011. What a legend!
Top image © zooom / Sebastian Marco