It looks like the three athletes in the lead are getting a break from the bad weather.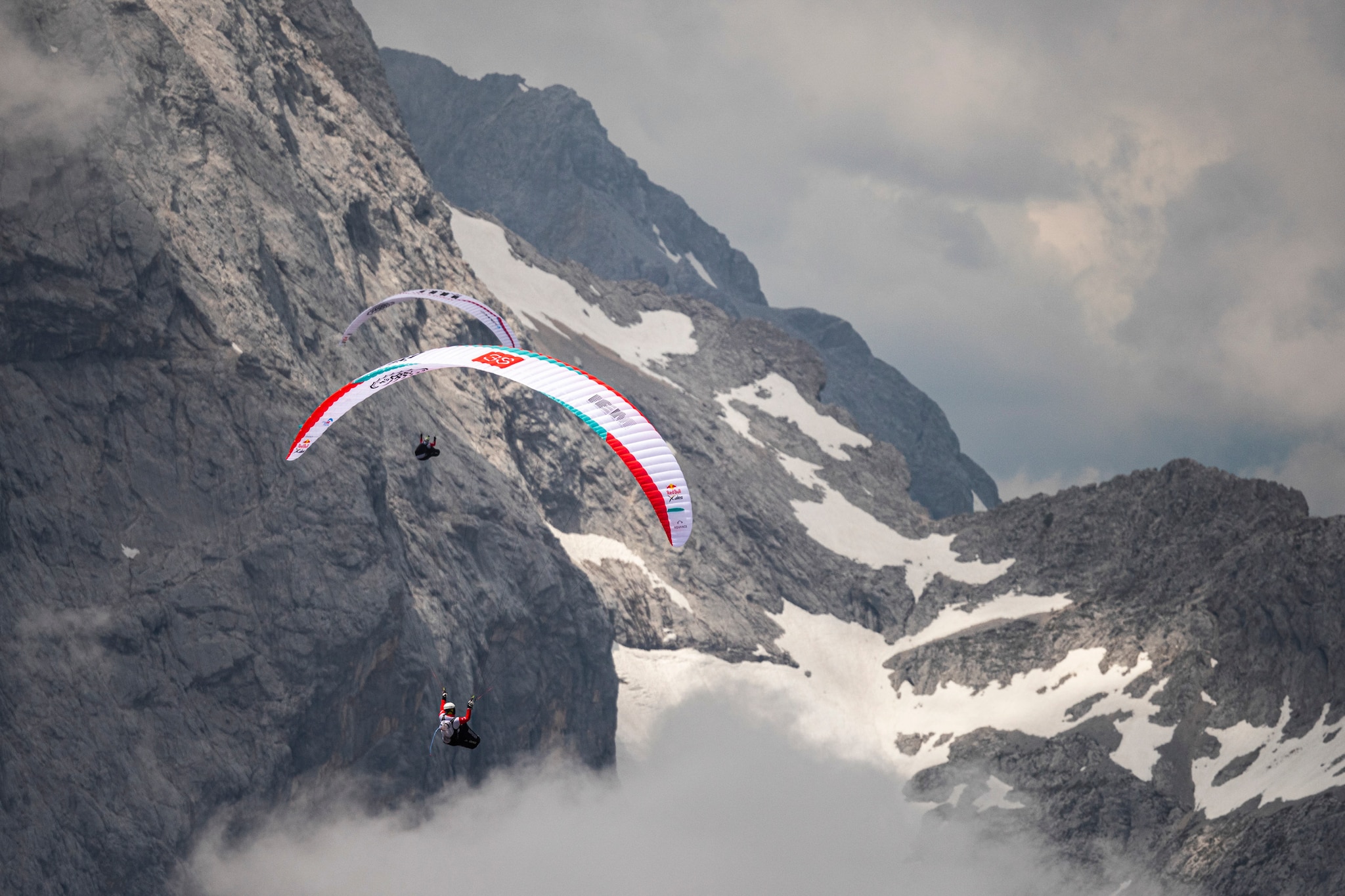 Three athletes are battling it out in the front on their way to Turnpoint 12 Schmittenhöhe. They are Maxime Pinot (FRA1), Simon Oberrauner (AUT2) and Patrick von Känel (SUI2).
They only have about 60km to go, but there is still a large barrier to take. The Hohe Tauern national park with the highest mountain of Austria, Grossglockner (3798m) right there is difficult terrain.
If the athletes don't get enough height to fly over it, they run the risk of landing in a zone where they are not allowed to take off anymore, within the parks' intricate inner boundaries.
But if they have to walk, it's still over 100km and up to 5000 vertical meters to go for them.
Around 11:00am, they got the much needed break in the weather. The thunderstorm subsided and they saw some blue skies appearing. All three took to the skies quickly and are flying at up to 2900m. That shows that the day is really starting to work for them.
Around Mont Blanc, athletes in the mid-pack are all hiking up to a pass on the border of France and Italy and gliding down on the other side. This group, with Yael Margelisch (SUI4) at the back, still has 512km to go to the finish.
In the back, Gavin McClurg (USA1) has almost tagged Turnpoint 8 Dent d'Oche. He's ahead of Kaoru Ogisawa (JPN1) who is hiking along in the Sion valley and behind Théo de Blic (FRA3) who is still battling but faces a 48h penalty tomorrow morning.
Follow the fight for second and third place on Live Tracking!