7 things to put on your Red Bull X-Alps application
These tips & tricks will get you noticed by race director Christoph Weber!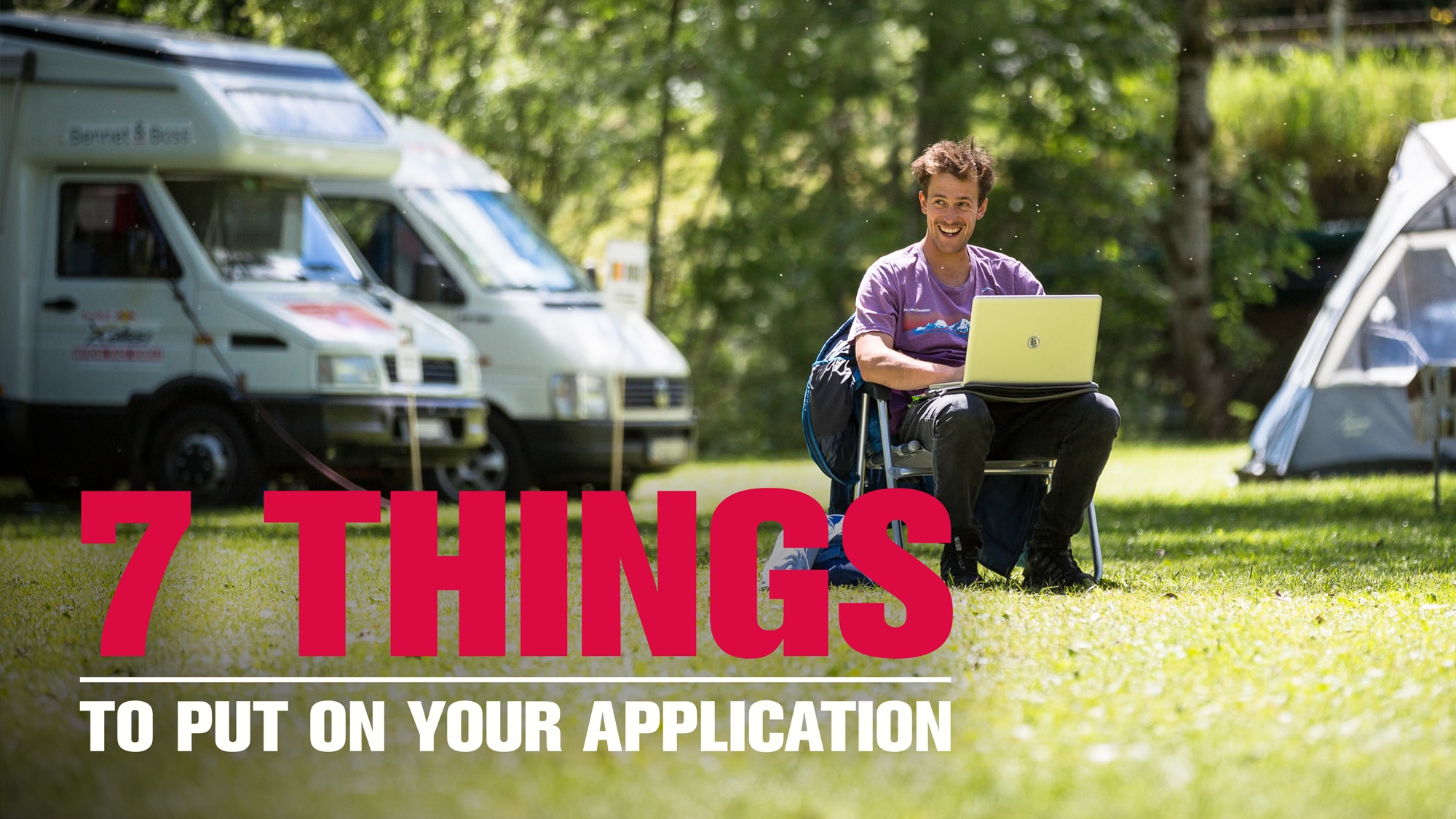 We're approximately halfway into the applications phase for next year's race and there's just 4 weeks left to get your entry in. But what's going to get you noticed? What's going to impress (and not impress) race director Christoph Weber? Here are 7 things to put you top of the pile.
Himalayan (or any big) Mountains
An impressive mountaineering resume will always get you noticed. Time and again we emphasize that this isn't just a paragliding race – experience of being on foot in big mountains is key. A few athletes in the past have been noticed for their Himalayan adventures. In 2017 David Liano was selected, in part due to the fact he'd climbed Everest a record six times, including twice in one season.

In the 2013 edition, the French athlete Antoine Girard stood out for having made several expeditions to the Himalayas, including K2, Broad Peak and Cho Oyu. "You need to be safe, even when you're tired. That's what I'm looking for," says race director Christoph Weber. "People who have this kind of power to survive this kind of experience." Big mountains are definitely proof of that – and nearly all athletes have some solid mountain adventures in their past.
Flying prowess
Well obviously, you might say. But what kind of flying experience in particular is going to see you through the race? "The most important thing are your skills," says Weber. "You have to really prove you can do a race like this. That means taking part in hike and fly competitions or some long flights yourself to get in to difficult situations to understand what this race is about. I want to see experience in hike and fly, cross-country and long bivouac (vol-biv) flights."
Your supporter
Every team has one official supporter and you'll need to put their name down on the application form. "They have a really tough job," says Weber. "They cook for the athlete, bring clothes and something to drink to the take-off. The athlete might then fly over the main ridge of the Alps and the supporter has to drive all the way round and arrive beforehand with fresh food and clothes. It might not be so far to fly but can be really far to drive."
While the name of your supporter won't necessarily be a deciding factor in the application process – demonstrating you are able to put together a good team is vital.
Ultra marathons
Observers often say that the race is won and lost in the air – just look at the performances of Chrigel Maurer vs Toma Coconea. As soon as the Eagle has got airborne, he's away. But athletes still need the endurance of an ultra-runner. It can help get you selected – and make the podium.

Just ask Benoit Outters. The Frenchman's ultra-running ability was one of the things noted on his 2017 application. And he used that ability to devastating effect in the last days of the race, running over 100km in an almost single push to Monaco to claim 2nd place. (He hiked a total of 772km in the race). "You need to be a good hiker," Weber points out.
Your safety cred
It's fair to say that listing your close-calls, epics and crashes is not going to impress the selectors. It comes with the territory that most elite athletes will have had their share of hair-raising situations but race safety is paramount, so anything that demonstrates you can push the limits AND stay safe will impress. "For 10, 12, 14 days you run as fast and fly as far as you can and this makes you very tired. You need to be safe, even when you're tired," says Weber.
Social Media followers
It helps to have loads of followers on Instagram right? Actually NO. We put that very question to Christoph during a recent Facebook Live and he was pretty clear that when it comes to selection, it's only your ability that counts. He said: "No – for me the point is to work out if you're a really safe pilot, with [the right] skills for mountaineering."
Motivation
Ultimately, you really need to want to do the Red Bull X-Alps and at this stage should already be committed. It's so tough physically, and so incredibly demanding on your time, from the training to the organisation that you have got to want to do this 150%. The race organisers typically receive over 100 applications and these have to whittled down to 30 athletes from all over the world. Some tough decisions have to be made. It could just be your drive and determination that sees you over the line.
Head over <link https: www.redbullxalps.com application.html _blank>here to get your application in and good luck!
For the most recent updates make sure to follow Red Bull X-Alps on <link https: www.facebook.com redbullxalps _blank>Facebook!
Photo © zooom / Harald Tauderer