6 Reasons why you should visit Aschau - Chiemsee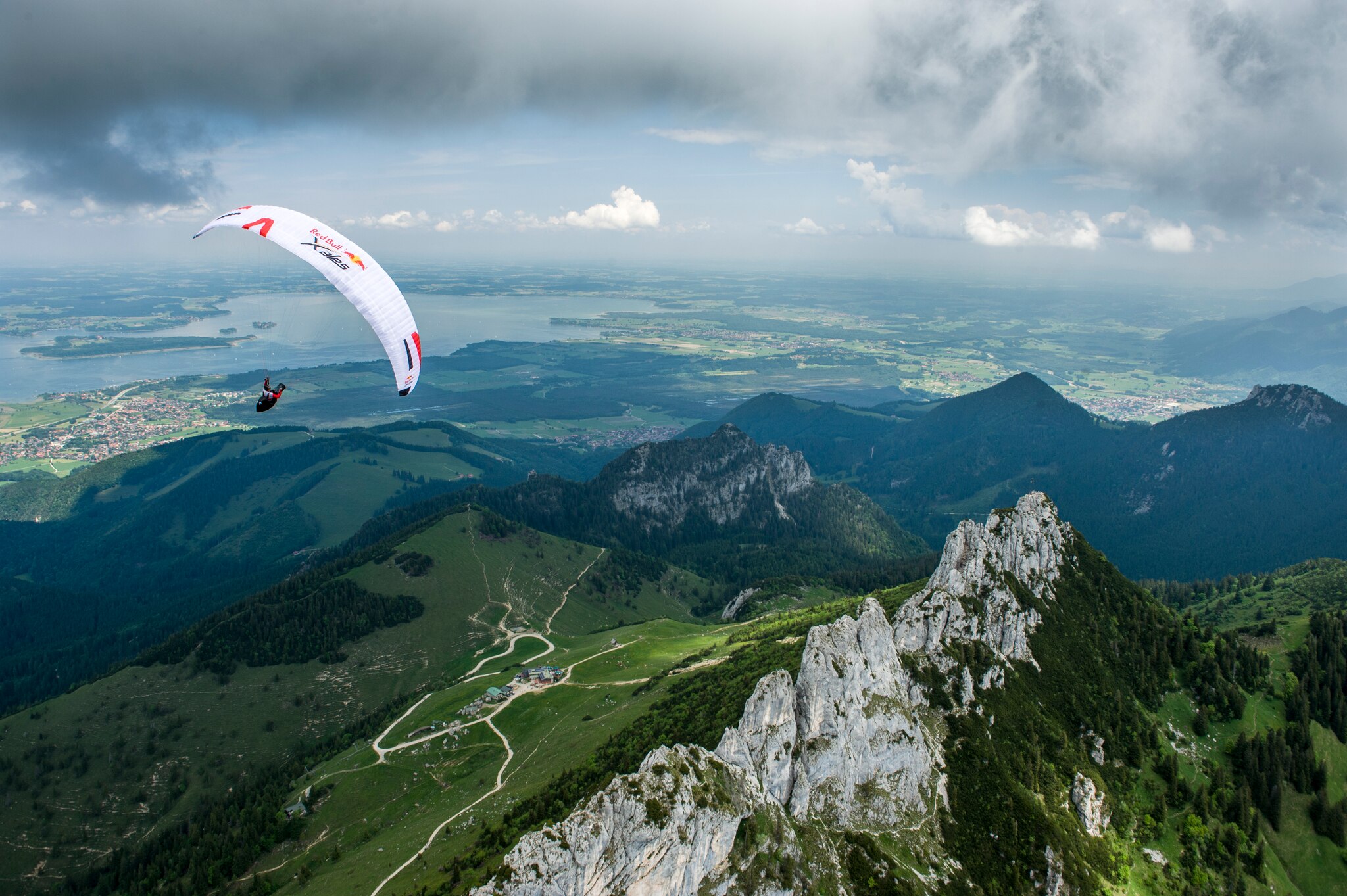 The area is an adventure playground

The Turnpoint is situated at the base of the Kampenwand mountain in the village of Aschau im Chiemgau, Bavaria, half way between the cities of Munich and Salzburg. Nearby is the huge freshwater Chiemsee lake, where you can sail and windsurf while the region's home to numerous biking trails. "It's a special place nestled in the mountains," says Herbert Reiter, head of Aschau tourism. "Culture, nature and hospitality have made the resort a popular holiday destination for over 130 years."
The hiking is epic
There are hundreds of marked trails around Aschau. You can share the pain and glory of athletes by hiking the 1,000m to the top of the Kampenwand. Or if you're not feeling so active, you can enjoy the hiking on the Bankerlweg along the valley floor. "It's a special experience," says Reiter.
It's a flying paradise
Whether you're a beginner or expert paraglider, a flatlands flyer or someone who aspires to cross the mountains with Red Bull X-Alps legends, you've come to the right place, says Tobias Boley, who runs the <link http: flugschule-chiemsee.de _blank>Chiemsee Flugschule. "There are great spots for all types of pilots, with take-offs for different wind directions. We have some great views," he adds. "Chiemsee to the north where you can do a tour around the lake – quite difficult but it can be done – or you can fly south to the high mountains." And for those who lack the legs of an athlete, there's also a handy cablecar to take you to the top.
The food's not bad
Bavarian cuisine is not all beer, bratwurst and sauerkraut – although after a day in the hills you can never go wrong with that. "Bavarian cuisine is quite an art and you can find both traditional and modern, from mountain huts to the 5 star gourmet restaurant by Heinz Winkler," says Reiter. Here you can indulge in some old world fine dining and enjoy dishes such as lobster with saffron sauce and sepia noodles, or Bavarian pork rost with dumplings. Malhzeit!
It's a great place to learn to paraglide
From a taster tandem experience to intensive two week courses to learning one day a week over several months, the <link http: flugschule-chiemsee.de _blank>Flugschule Chiemsee is the ideal place to get your wings. "We provide an extensive education," says Boley. "We're here all year, a full provisioner of all things paragliding."
It's a Red Bull X-Alps party
The Aschau - Chiemsee Turnpoint is one of the best places for fans to watch the race. Athletes are likely to come in clusters, flying close together and still jockeying for position.
In 2017 the crowds began to gather as the race kicked off with fans following the race via the Live Tracking big screen. It meant that by the time Chrigel came through there was a crowd of hundreds of fans to greet him. "It was a huge turnout and we had a big party," recalls Boley. It continued for some days as the athletes passed through. "They loved the atmosphere as well."
Start planning your Aschau adventure here:<link http: www.aschau.de _blank>www.aschau.de
Photos © zooom / Harald Tauderer, zooom / Felix Wölk, zooom / Vitek Ludvik