5 things to do when you're grounded
Being grounded is no excuse. It presents the perfect opportunity to raise your game at home – and work on some essential maintenance.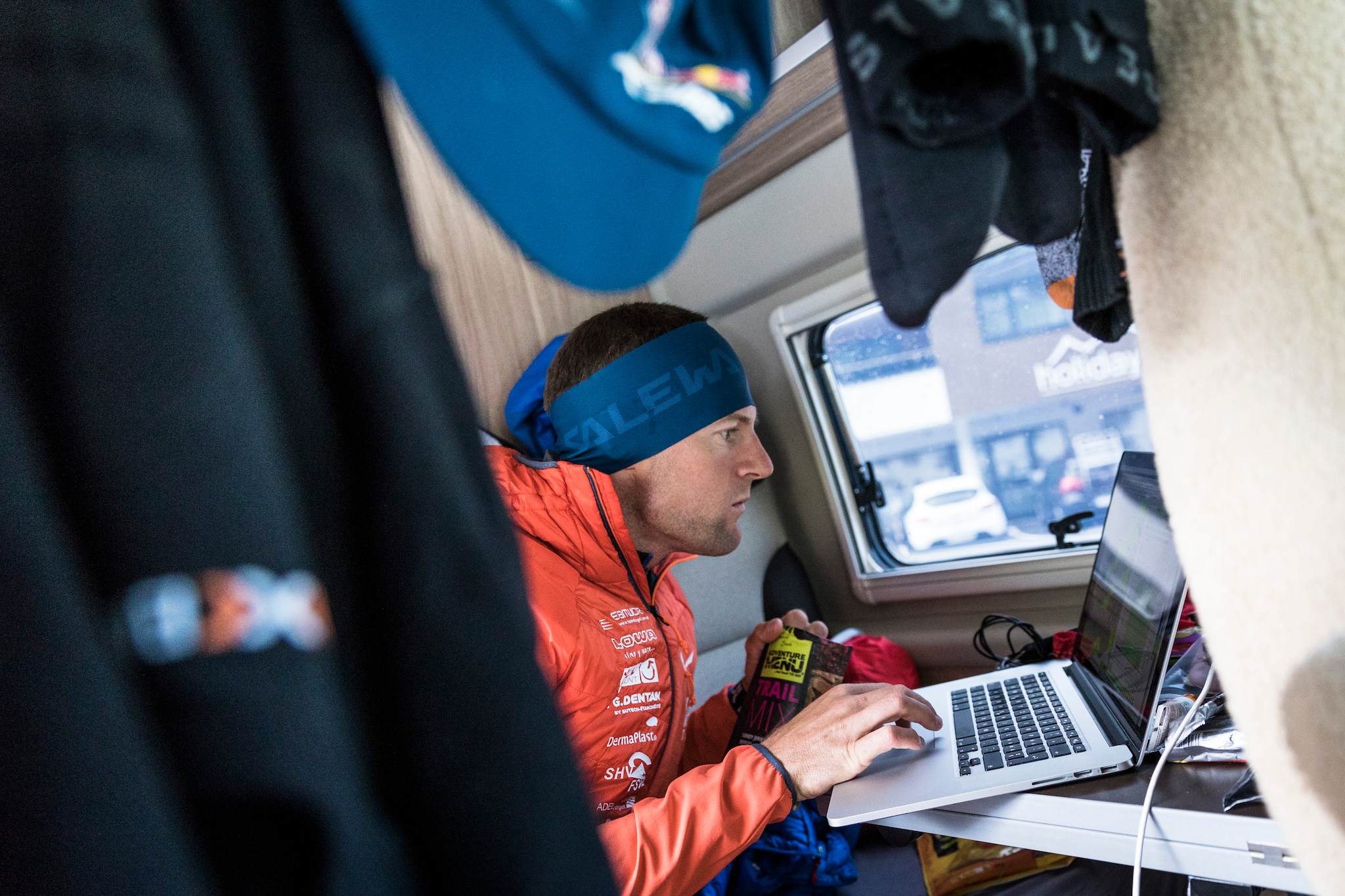 1. Pack your glider in under two minutes
Ask yourself, what does Chrigel Maurer (SUI1) do when he's grounded? Is he sitting at home eating bars of Swiss chocolate? Is he lying on the sofa feeling sorry for himself? No, he's practising packing up his glider in under two minutes. And that's what you need to do if you want to take on the world's toughest adventure race. Maurer knows that it's not just about improving your fitness or flying skill, it's about increasing your efficiency across every aspect of the race. And packing up your glider is an area where athletes can haemorrhage time. Join the #PackingForRedBullXalps-Challenge!

2. Daily Inspection time
C'mon, how thorough were your daily inspections last summer? Did you really check every line of stitching? Were you really examining every cell in your canopy. If the answer was even close to, 'hmmmm…', now is the heaven-sent opportunity to go through your kit – not just your wing and harness but old t-shirts, hiking boots, stuff you've collected. Your partner will love you forever.

3. Take the challenge indoors
Facebook is full of athletes taking the challenge to their homes. Italian climber Enrico Veronese has put up a bold new line in his house. Well, sort of. Ski-Mo racer Benjamin Chamoux has meanwhile been touring on his roof, while Red Bull X-Alps race reporter Matt Warren has created an indoor mountaineering league, scaling the heights of mountains on his stairs. Your home is your gym!

4. Catch up on the movie, podcast and book(s)
There are now no excuses for not watching the feature length Red Bull X-Alps documentary which chronicles all the highs and lows of the action-packed 2019 edition, from the storms at the start to the stable weather at the end and all the suffering and elation in between. When you're done with that, listen to some great in-depth interviews with athletes by fellow athlete and king of the podcasts, Gavin McClurg (USA1). Eduardo Garza's (MEX1) account of out-running a storm near Landeck is one of the gems to listen out for.

5. Work on your weather (and other knowledge)
There's not a paraglider pilot or mountaineer who would not benefit from going back to class every now and again and brushing up on some essential meteorology skills. Which cloud types signal an incoming front? How can you predict where thermals will be? More importantly, how can you interpret the information before you to make good decisions, whether on the ground or in the air? Check out former athlete Honza Rejmanek's weather blog on xcmag.com. Fellow meteorologist and competitor Nick Neynens also wrote this blog a few years ago. Get reading, get learning. And come back stronger!

With the application phase for Red Bull X-Alps 2021 less than 3 months away you want to make sure you're not missing out on any new updates and importrant information! Follow us on your favourite social media channels: Facebook, Instagram, Twitter or YouTube