20th Niesen-Stairway-Run on the longest staircase in the world
Applications to the Niesen-Stairway-Run are open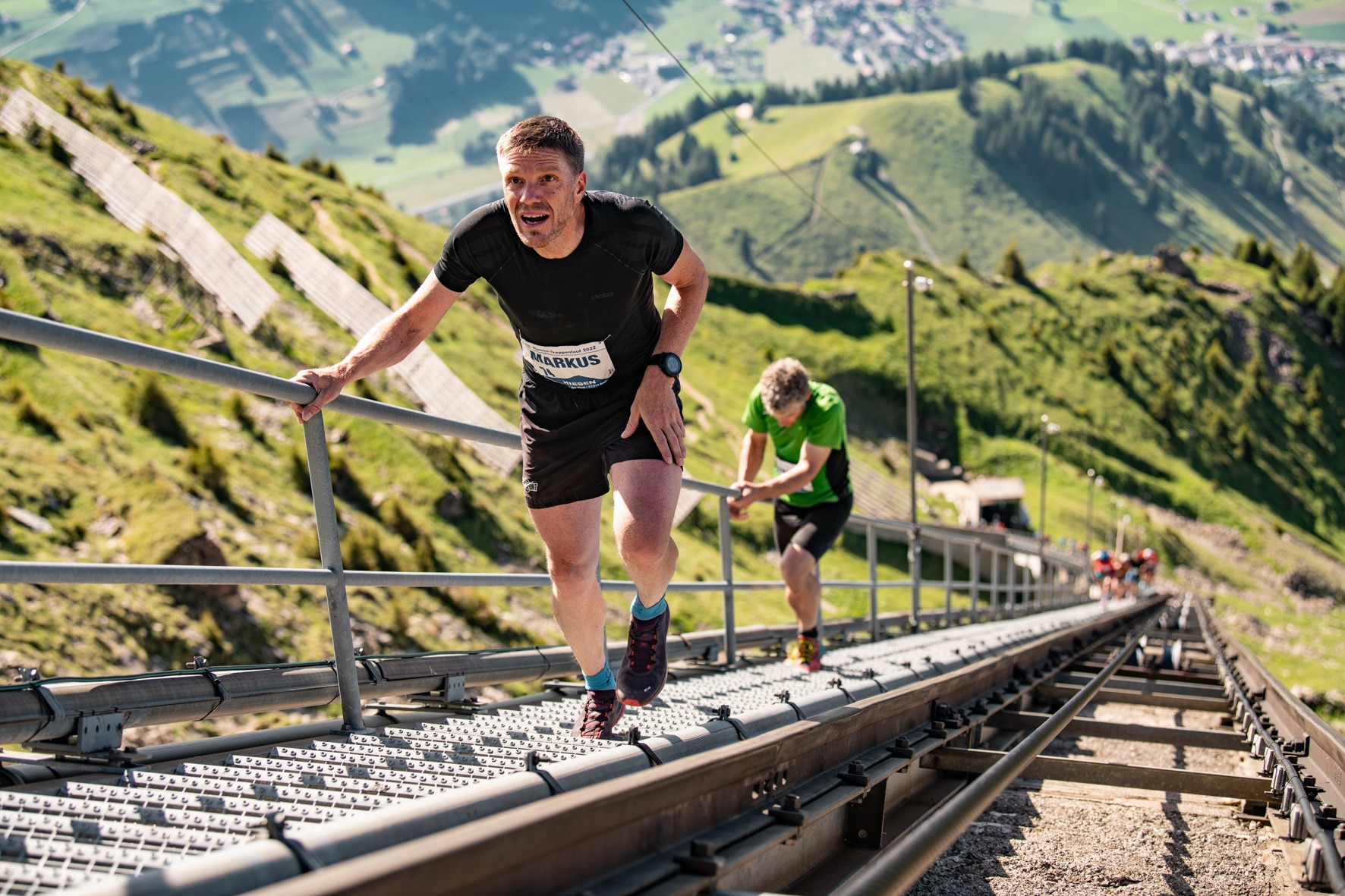 The longest staircase in the world (11,674 steps) leads up to Red Bull X-Alps 2023 Turnpoint Niesen in the Bernese Oberland, which is also referred to as the Swiss Pyramide. Once a year, the legendary Niesen-Stairway-Run takes place there. Although the run is only 3,4km long, there's 1,669m of altitude to climb, which makes it an intense event but the view is well worth the adventure!
In 2023, the run will be held on June 9 (relay race) and June 10 (individual race) - one day before the start of the Red Bull X-Alps 2023. Until February 5 runners can register here.
Seven-time Red Bull X-Alps winner Chrigel Maurer has also taken part in the Niesen-Stairway-Run. At the 2022 event, he won the relay race together with his brother Michael. Chrigel knows the Niesen well, because he lives within gliding distance of the peak (same as athletes Patrick von Känel and Sepp Inniger).
Top image: © Rob Lewis Photography
Important: Climbing the staircase (it is a rescue staircase) is strictly prohibited outside the official Stairway-Run and in addition to planned training sessions - the staircase can also be rented exclusively for groups for training (contact the Niesenbahn).