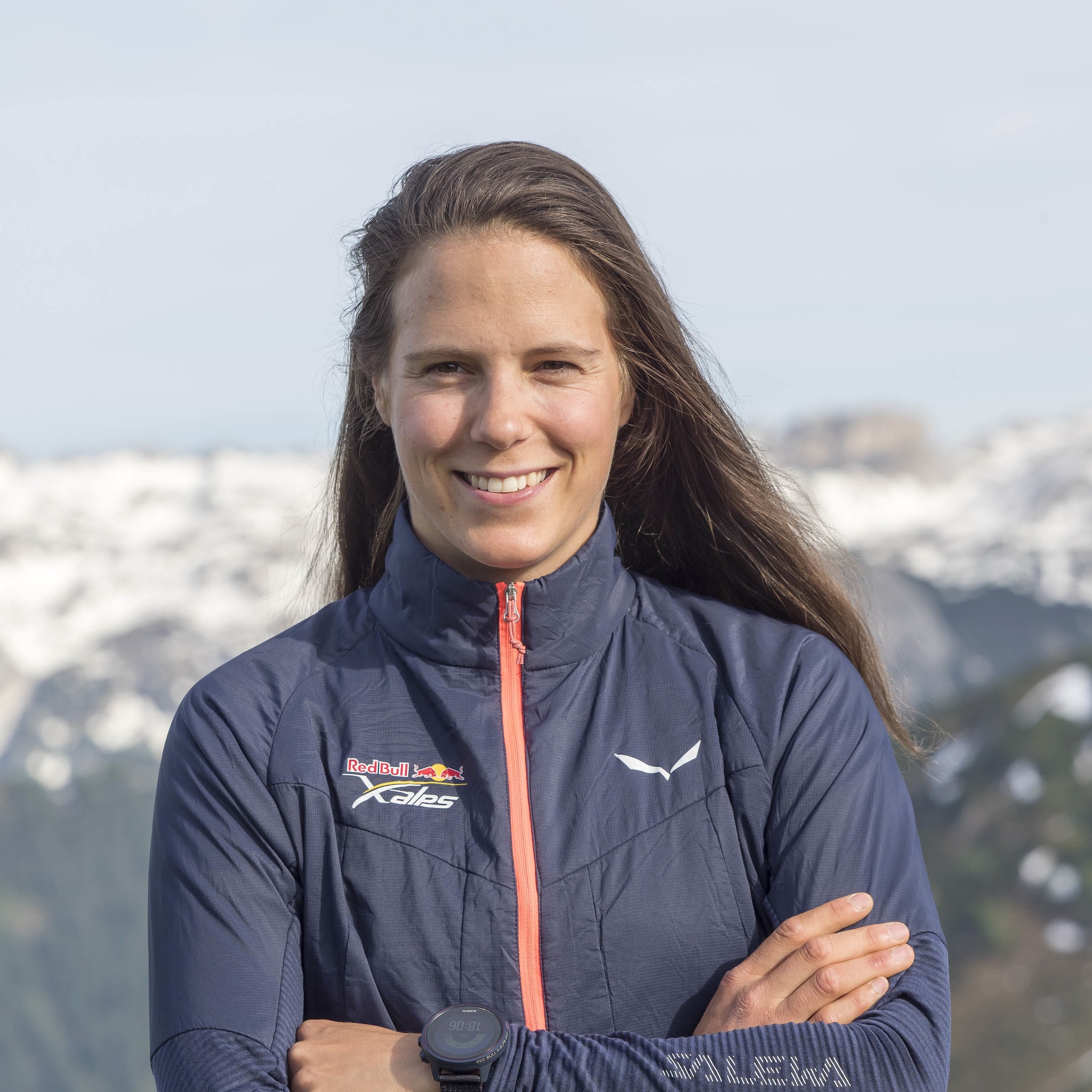 dtg

-- km

height

-- m

speed

-- km/h

heart beat

-- bpm
SUI4
Nationality:

Switzerland

Date of birth:

15 February 1991

Profession:

Paragliding tandem pilot and teacher, ski teacher

Supporter:

Joël Bruchez

Sponsors:

DECALIA, Phida, TeamTilt, Verbier, Ozone paragliders
We sat down with Yael and talked about her first ever Red Bull X-Alps 2021. She told us about her highlights and stand-out moments and how the race compared to her previous experiences.
What was your highlight of the race?
My highlight of the race was the flight from Fiesch to Vouvry. The conditions were not ideal, of course, but it somehow worked, even with Föhn. I flew in this area so many times, but never experienced those conditions. Soaring up the cliffs of the Diablerets was epic and there were a lot of friends at the landing!
What was the toughest part for you?
The toughest part of this race for me is to make decisions. A bad decision on the route can lead to a lot more hikes, and I found it really hard to decide where to fly through sometimes. Also decisions about flying, being at take off under the rain and waiting while thinking some athletes would fly.
What was THE stand-out memory for you?
Stand out memory of the race was arriving on the Furka pass. It was a very emotional moment for me to arrive in my home turf and even though I arrived there by hiking, there was a strong team spirit and we shared a great moment.
How was this race in comparison to your other races?
This race was just crazy! It's long, exhausting but also so monumental. I fly a lot in XC competitions and I can hardly compare it to that, except that we are flying! The Red Bull X-Alps wasn't a fight against the other athletes for me (as it was hard to define how I could perform against men), but more a fight with myself, a battle between my physical and my mental strength.
Dive into Yael's day-to-day experience through the race news and social media updates to see what it takes to be a part of the world's toughest adventure race!
Some of the remaining fifteen athletes competing in their home territory today.
The French athletes are leaving their homes behind on the way to Zell am See, but the Swiss, Austrian and Italian athletes are headed back to known territory. What does that do to the mind of an athlete?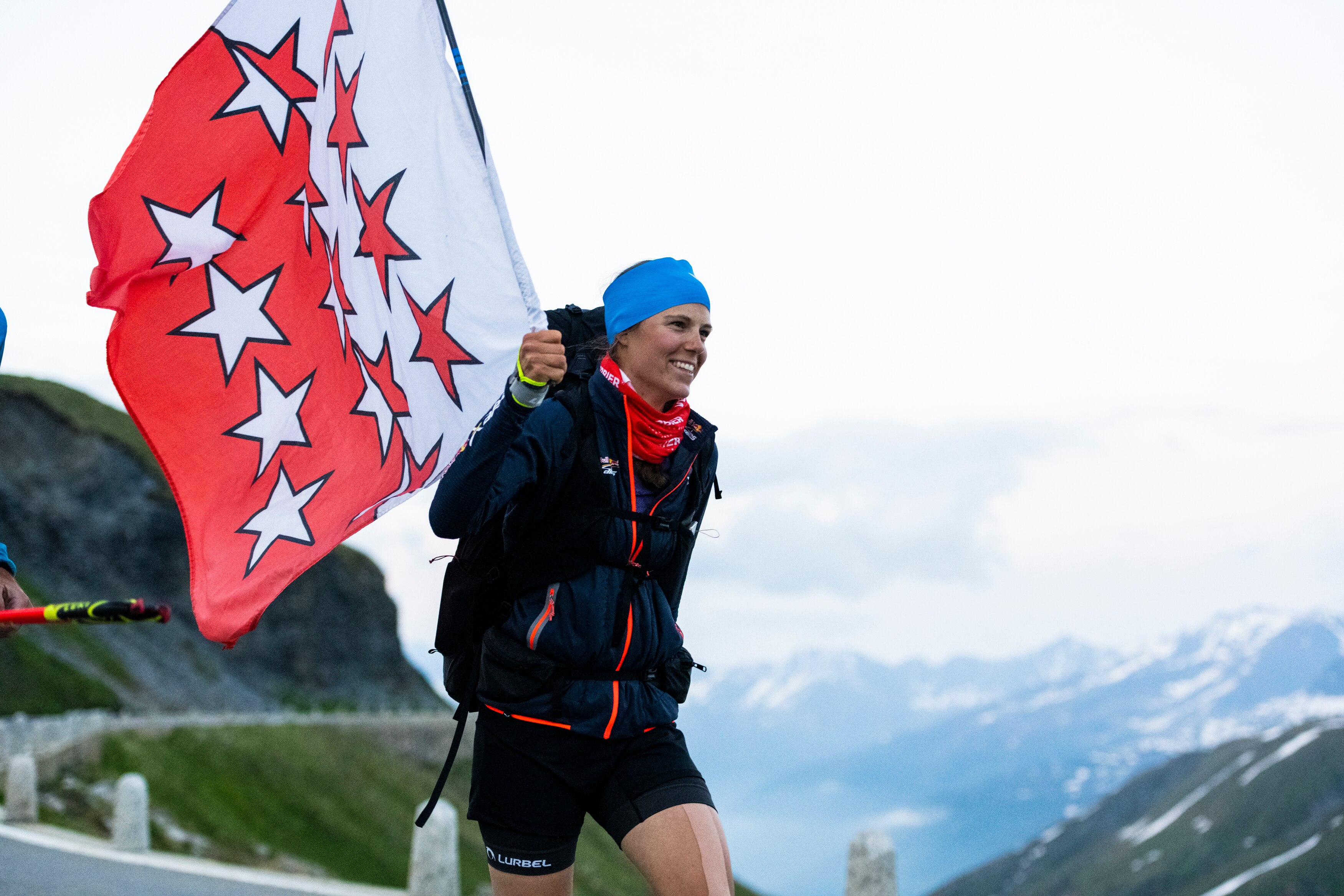 Yael Margelisch (SUI4) just arrived in Verbier where she lives. Her supporter said this afternoon that it was her goal today to reach her hometown. She chose the north route from Mont Blanc for this reason: to be in her home country for the mental boost that gives. But also because the weather further south along the route in Italy was bad.
Yael Margelisch (SUI4) has managed to launch as she said she would. It was very windy on the pass called Pré de Bar, but a bit more down it is flyable. She is looking to get as far as she can today towards Verbier, her hometown.
Yael Margelisch (SUI4) is putting up a great fight at the back of the mid-pack in 18th place. She has chosen to go north after rounding Turnpoint 10 Mont Blanc, because that route leads into Switzerland. Her supporter said: "We want to get to Verbier today, where Yael is from." She is a bit tired but ok, he added.
Laurie Genovese (FRA4) and Yael Margelisch (SUI4) are in 22nd and 23rd and have been hiking together this morning. They both have 782km to go – next Tunrpoint TP7 Fiesch - Aletsch Arena. They both take a radically different line - it looks like they going all-in on the good flying forecast. They've gone way off-route to connect with the paragliding highway of the upper Rhine Valley. Fast if it works - but potentially punishing if it doesn't.
Yael Margelisch (SUI4) just checked-in at TP4 Chiemgau-Achental. She is currently in 22nd position.
The Red Bull X-Alps is on!
And they are off! The start of a 12-day race across the European Alps. From the centre of Salzburg to Mont Blanc and back – a distance of 1238km. Incredible scenes here as just minutes ahead of the start the entire field of athletes sang Happy Birthday for Tom de Dorlodot (BEL). That is the true spirit of the Red Bull X-Alps right there. We look forward to a fast, exciting and safe race over the next two weeks. We are here for the duration – follow Live Tracking and don't miss a second!
When and why did you begin paragliding?I started flying in 2009 and got the licence in 2010 at the age of 19.
Do you paraglide competitively? List rankings and events.Lot of paragliding world cups, 10 podiums - 3rd PWC Suisse 2015 - 3rd PWC Inde 2015 - 2nd PWC Portugal 2016 - 3rd PWC Suisse 2017 - 1st PWC Equateur 2017 - 3rd PWC Brésil 2018 - 2nd PWC Italie 2018 - 2nd PWC Turquie 2018 - 2nd PWC Superfinal Brésil 2018 - 2nd PWC Brésil 2019 2019 Vice World Champion
What is your mountaineering experience?Before paragliding I was mountaineering a lot. I have a few 4000 m peaks (Grand-Combin, Lenzspitze, Nadelhorn, Allalinhorn, Breithorn, Castor, Pollux, Alphubel, Mount Toubkal...) Now I'm mountaineering only if I can fly down! I also did some trekking in Nepal: The Dhaulagiri tour without assistance. In the lasts years I've been skitouring more.
What is your paragliding experience?In 10 years, I've been travelling a lot to compete and learnt how to fly fast and efficiently in various landscapes. Now I focus more on XC flying, trying to get as many records as I can. I'm the first woman to fly 500 km straight-line and 300 km out and return
What is your adventure racing / endurance sport experience?I've actually never done any trail running competitions, in endurance sports I'm doing it more for fun. I did some hike and fly competitions, the Airtour (lot of struggle with a knee made me give up, now it looks like it's solved) and the Vercofly.
What does your typical training week consist of?A coach is planning my weeks. I usually have 1 strength and fitness training, 1 interval training and 2 trainings in zone 3, hike and flying, ski mountaineering or biking.
What are your best and worst adventure / flying moments?My best flying moments are landing on the Mount Blanc in 2012, and passing the 500 mark in Brazil last year. Both were emotionally super strong moments. Worst moments are when I threw the rescue or saw other pilots' accidents in flight.
What are the sporting moments you are most proud of?Setting records, landing after 552 km with very good friends or 300 km with my boyfriend is something really special. Records can be beaten but the first to put a new milestone will stay forever. I like that feeling.
Have you competed in Red Bull X-Alps before and if so, when?I've been the assistant of Michael Witschi in 2015. It was a good experience, and the deal was to swap roles in the future. So here I am!
What appeals to you about Red Bull X-Alps?It's the ultimate challenge in my pilot's life. I'm bound to mountains and flying and this race brings together what I like most !
What will be your strategy during the race?I think as a woman it's hard to say how far I can go compared to men, especially on the ground. So my strategy will be to get as far as possible, and to spend amazing time with my supporters.
Why do you think you will make it to the finish?I think my experience of flying in the Alps is quite good, so with flyable conditions I can go as far as possible.
What scares you the most about the event?1 week of rain.
Have you ever done anything of this magnitude before?Nope, and I'm not sure there is a similar event.
Glider make and modelozone zeolite
Harness make and modelozone f*race
Schweizer Sporthilfe, SHV/FSVL, Lurbel, XCtracer, Sungod