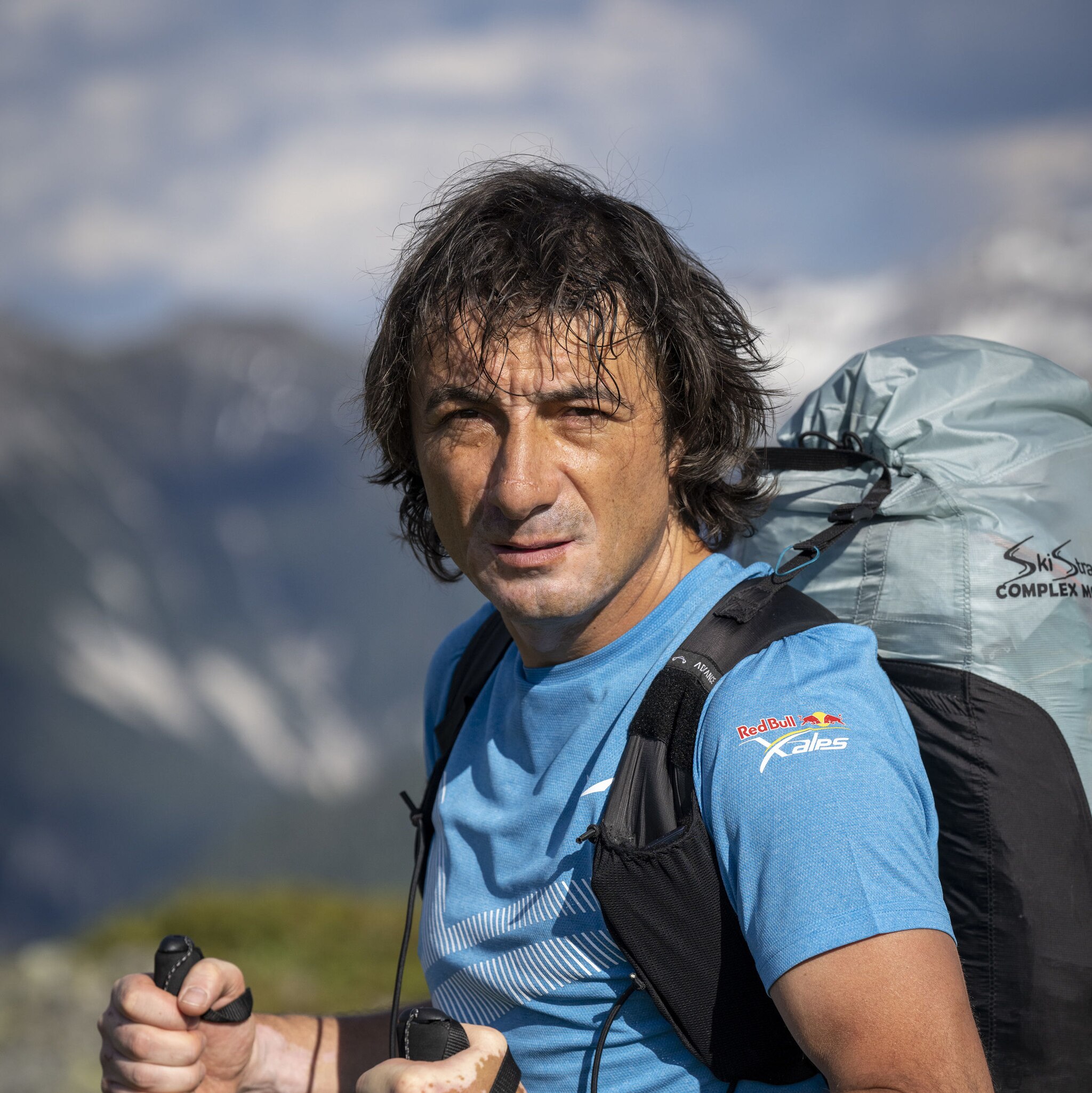 dtg

-- km

height

-- m

speed

-- km/h

heart beat

-- bpm
ROU
Nationality:

Romania

Date of birth:

05 May 1975

Profession:

Pilot instructor, Mountain rescue

Supporter:

Pochiu Adrian

Sponsors:

waiting
When and why did you begin paragliding?I started in 1991, I was a mountain adventurer and by chance a group of French people came with equipment to fly in my place, there I saw paragliding for the first time, it fascinated me.
Do you paraglide competitively? List rankings and events.Yes, multiple national champion, participant in all X-Alps Editions with two-time second place, participant in X-Pyr with one-time third place and also some competitions in PWC.
What is your mountaineering experience?I explored the Carpathians, the Pyrenees, Alps, the Himalayas, Kilimanjaro, Aconcagua, etc. At home I am part of mountain rescue.
What is your paragliding experience?I have been flying for 30 years since 1991, and I gather many hours of flying every year.
What is your adventure racing / endurance sport experience?Participation in many mountain runs and marathons, ultramarathons and hike & fly competitions.
What does your typical training week consist of?I live in a mountainous area at 1500 m, I leave the house and do many bivouac flights, I do mountain orienteering, recoveries and running, the average is at least 15 km/day, in winter a lot of ski touring.
What are your best and worst adventure / flying moments?Best moments: The end of the race at Monte Carlo. Bad moments: My incident from the 2015 Red Bull X-Alps race.
What are the sporting moments you are most proud of?The two positions on the podium and my distinction of X-Alps Man in 2007.
Have you competed in Red Bull X-Alps before and if so, when?Yes, all editions.
What appeals to you about Red Bull X-Alps?Spirit, adventure and competition.
What will be your strategy during the race?I want to take advantage of every flight condition and have a race as technical as possible.
Why do you think you will make it to the finish?Because I really want the 10th edition to be landing on the mattress in Monaco
What scares you the most about the event?Nothing.
Have you ever done anything of this magnitude before?Yes.
Glider make and modelADVANCE Omega X-Alps
Harness make and modelADVANCE Lightness 3