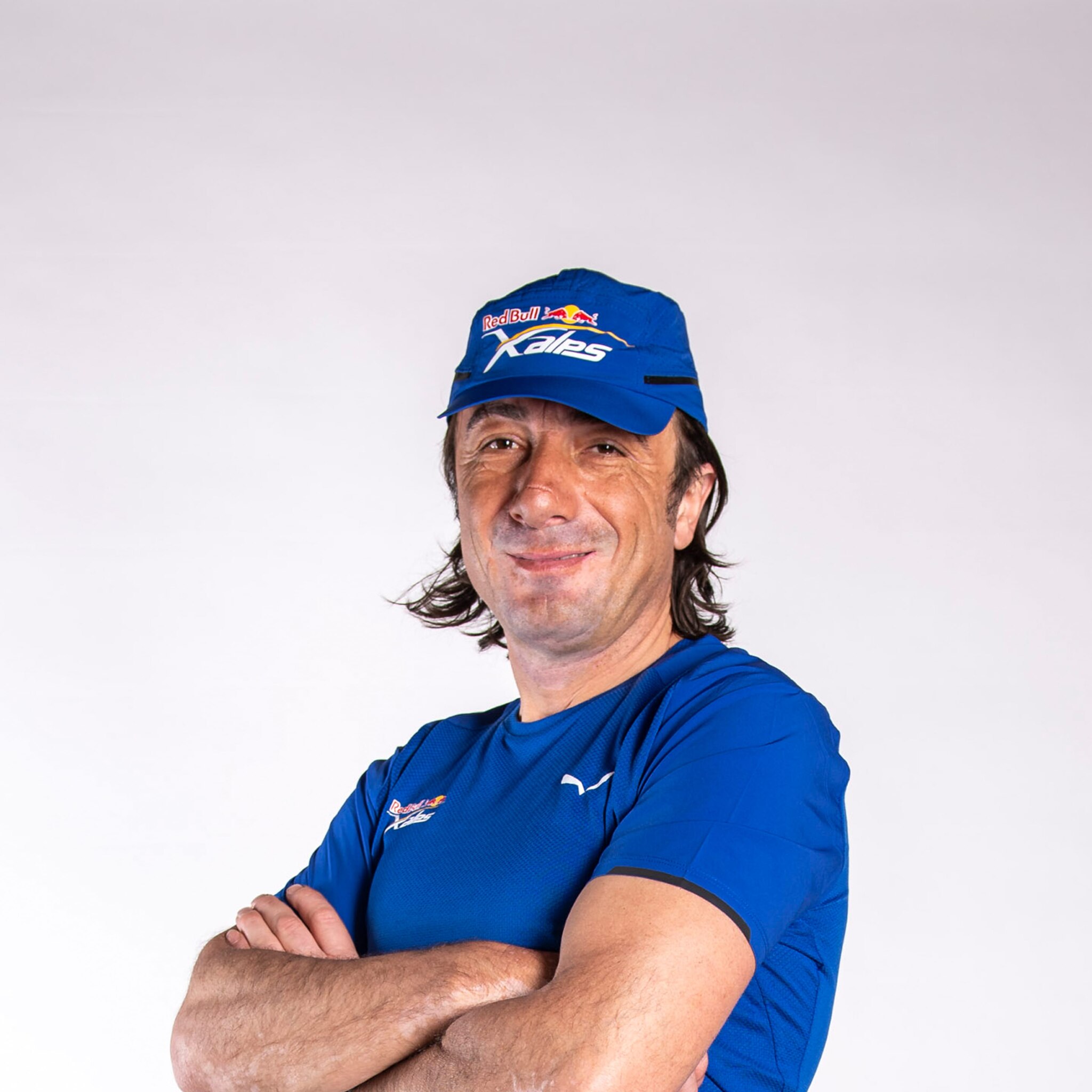 dtg

-- km

height

-- m

speed

-- km/h

heart beat

-- bpm
ROU
Nationality:

Romania

Date of birth:

05 May 1975

Profession:

Paragliding instructor

Supporter:

Adrian Pochiu

Glider:

Advance Omega X-Alps 5

Harness:

Advance Lightness X-Alps 3

Sponsors:

ADVANCE Paragliders, Red Bull, Overlander, Telecom Academy, BILKA Steel, Kaffeine, Ascendro Technologies, ADRAL Service, MARAMONT.ro, Tata Vlad, Woolona Pure Merino, CUB Bike Shop, Universitatea Petrosani, Coconea's Home, Paramania Brasov, vsmart.ro
How many years have you been paragliding?31 years
How many hours a year are you flying?200h+
List your paragliding achievements, both competitions and personal adventuresParticipation in all Red Bull X-Alps editions.
What other adventures have you done, either races or personal projects?Flying in Hymalayan Mountains, Carpatian Mountains, Alps and in Africa.
Why do you want to do the race again?I want to reward myself for all these 20 years of Red Bull X-Alps with a landing on the float.
Entry is never guaranteed (unless you made the podium or goal). Why should you be in the race again?For me, Red Bull X-Alps is very special and I want to be selected at least one more time to celebrate my 20th anniversary in this race.
What will you do differently this time around?I want it to be a technical and relaxed race and at the same time enjoy it until the end.
What do you enjoy about the race?The adventure itself, the atmosphere of the race, the public, the people.