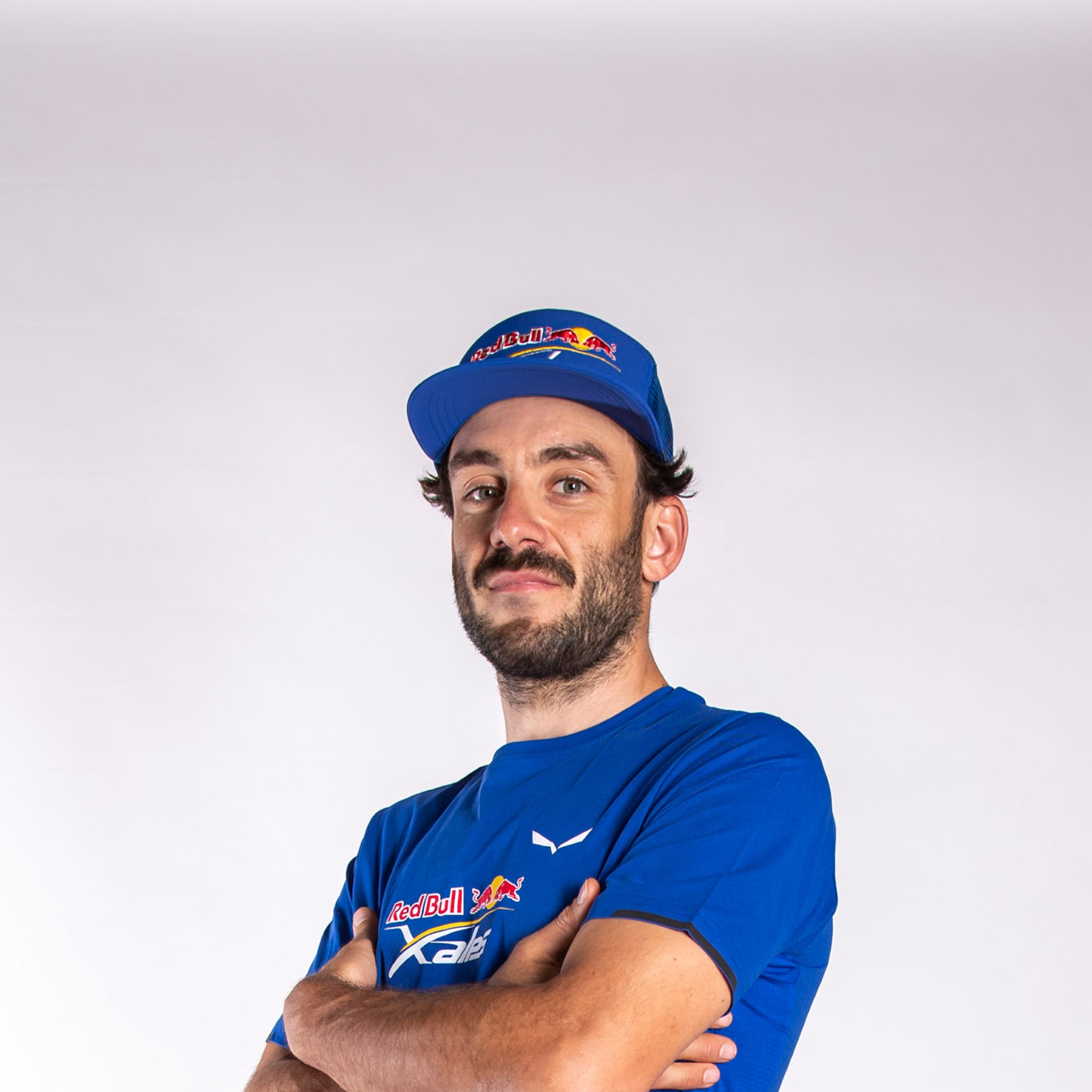 dtg

-- km

height

-- m

speed

-- km/h

heart beat

-- bpm
FRA4
Nationality:

France

Date of birth:

13 December 1991

Profession:

Pro pilot

Supporter:

Meryl Delferriere

Glider:

Skywalk X-Alps 5

Harness:

Stay Up Pro model

Sponsors:

Neo, Skywalk, Here to fly
List your top 5 adventure flying, hike & fly or vol biv experiencesX-Pyr 2022, A.L.P.S The bivouac fly from Annecy to Innsbruck, Vercofly 2021, flying trip with Marvin Ogger in South Africa, bivouac fly from Annecy to Digne and back
List your top 5 paragliding competition resultsVice World Champion in Freestyle 2017, gold medal at the World Air Games 2015, 4 times Freestyle French champion, 5th Bornes to fly 2022, 7th X-Pyr 2022
How many years have you been flying?I have been flying for 21 years now
Tell us how you got into paraglidingMy father was flying and I was naturally enthusiastic about the idea to fly so he brought me in tandem when I was two years old. Then I started to work with my paraglider for many years on the ground while I was not flying in tandem. At nine I did my first solo fly and from then on I couldn't stop flying.
How many hours do you fly a year?I don't count every hour I fly otherwise I will lose my passion for flying.
Summarize the paragliding experience which you think qualifies you to do to the race?Ground skills: During the Red Bull X-Alps I will be facing technical and windy take-offs and landings. It's important to handle your glider precisely whether it's close to the ground or high up in the sky. Cross country experience: I have been training cross country flying in any aspect (free distance, FAI triangle, bivouac…). I love spending time in the air that's what makes me fly ten hours without losing my motivation, concentration and lucidity. Hike and fly experience/competition: I have been competing in hike and fly competitions Physical & Cardio: I've been hiking, flying and trail running for a few years now and I get into it more and more seriously as I have a coach for two years now.
What mountaineering experience do you have?I'm used to spending time in the mountains, I often hike to summits on my own and take-off from unexpected locations. I'm ski touring and I like to do some off-piste skiing. As soon as it's possible I like to play with different sports in the mountains, like thermalling up to reach the best face to ride.
What other adventure sports do you do?Skiing freestyle, touring, bouldering, trail running, nordic skiing, surfing, biking, base jumping
What's your training philosophy? Do you follow a regular plan?I have been training on my own before, but I now have a coach that has been doing my training plan for two seasons. Yes, I have a regular plan that he sends to me every week based on different blocks depending on what we are working on for the next race.
Do you follow a special diet?I try but it depends on my training period or motivation.
What wing do you fly?Skywalk X-Alps 5
What is your race goal?To cross the finish line
What is your approach to risk and safety? What are your rules for staying safe?I take the safety aspect to heart in everything I do. The risk is present in what we do but it must be evaluated at its level. In everything I have done I have progressed step by step. I don't think I'm a hothead, on the contrary, I'm the one who tells his friends to be careful.
Why do you want to take part in the Red Bull X-Alps?I have been watching the Red Bull X-Alps since I was a kid. It's the most emblematic race of the hike and fly scene, what a dream to cross the Alps only with a piece of material and my legs. My acro career took a big part of my life, I had the feeling that I'm doing the same things over the last years. What I love the most is the learning process, so I started to fly XC and take part in different hike and fly competitions.
What does the Red Bull X-Alps mean to you?It's a dream and I dedicated the last three years to train and be ready for it.
Why do you think you have what it takes?Because all the skills that I'm working on for several years will make me be able to be safe during the race.
Who makes the ideal supporter?The supporter should calm you during stressful times and make you smile even during the hard times. It requires a team with lots of positive vibes.
Have you ever done anything of this magnitude before?Not really, but I competed in X-Pyr 2022.