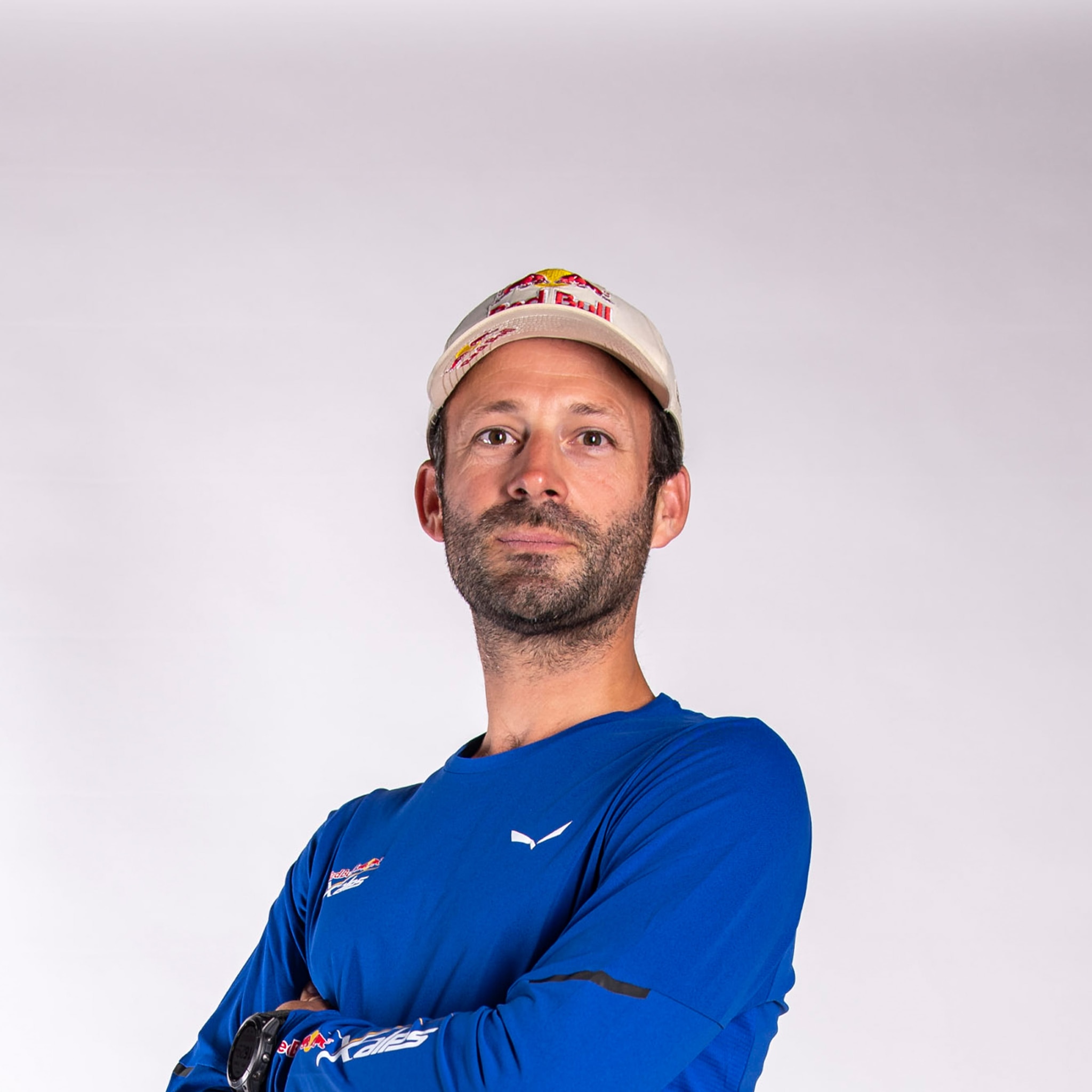 dtg

-- km

height

-- m

speed

-- km/h

heart beat

-- bpm
BEL
Nationality:

Belgium

Date of birth:

20 June 1985

Profession:

Professional paragliding pilot, adventurer

Supporter:

Antoine Franc

Glider:

Advance OXA 5

Harness:

Advance Weightless XA

Sponsors:

Red Bull, Volkswagen, Garmin, Patagonia, Advance, Black Diamond, Biosolis, Europ Assistance, Forum Finance, Karun, Syride.
How many years have you been paragliding?23 years (I started when I was 14 years old).
How many hours a year are you flying?Around 250 hours.
List your paragliding achievements, both competitions and personal adventuresI covered around 13,000 km in biv trips all around the globe. I crossed New Zealand the Karakoram, the Pyrenees solo, the Alps 9 times. I travelled to around 60 countries, most times with the SEARCH Projects crew to fly remote areas. We crossed Africa from north to south, sailed in the Pacific, went to central and South America. We did a lot of firsts on the way.
What other adventures have you done, either races or personal projects?I'm a bit of an adventurer. I like racing but what I enjoy most is adventure. I sailed across the Atlantic three times (once solo), I went around the Adriatic sea with Paul Guschlbauer, crossed the three biggest glaciers on earth after the poles with Ramon Morillas and flew to K2 lately in Pakistan with Horacio Llorens.
Who makes the perfect supporter?You need tons of qualities. You need to be a team player, understand strategy, manage risks, being a master at logistic, a leader, an athlete with experience. If you can cook and if you are fun and positive, it's even better. I think I found someone like that.
Why do you want to do the race again?It's the ultimate adventure. I'm still learning so much each time. The playground is amazing and the organization is just next level!
Were you happy with your last performance?I'm always happy with my performance as long as I did my best. Sometimes you need a bit of luck too to avoid making small mistakes that can have a big impact. I was a bit frustrated last time as I was very well prepared physically (I covered the most distance on foot) but I couldn't express myself as I wanted due to very strong wind that grounded us for three days.
What will you do differently this time around?I'll spend more time flying in the Alps in Spring.