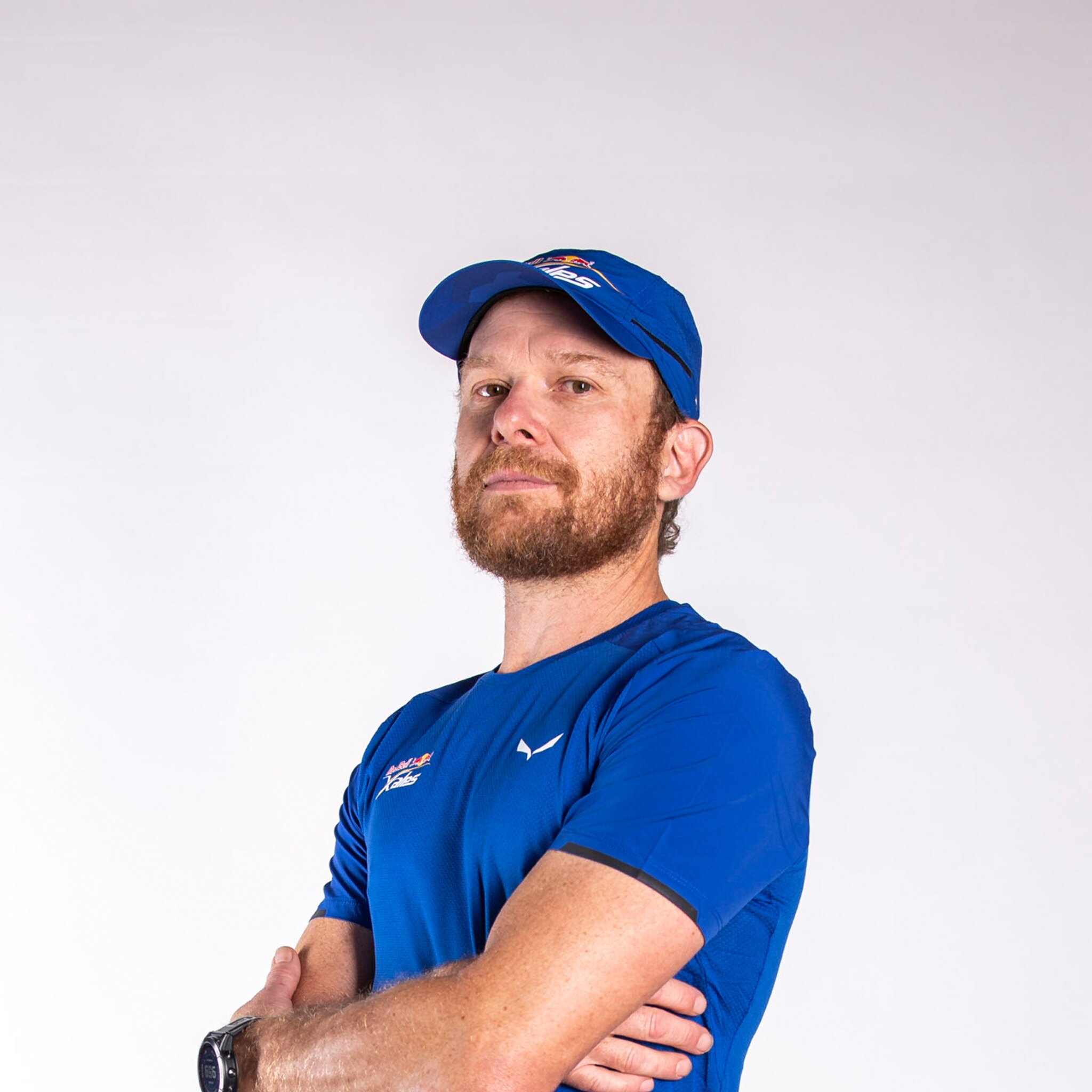 dtg

-- km

height

-- m

speed

-- km/h

heart beat

-- bpm
AUS
Nationality:

Australia

Date of birth:

30 July 1976

Profession:

Nurse, paragliding instructor and tandem pilot

Supporter:

David Grindler

Glider:

Nova Xenon

Harness:

Nova Artus

Sponsors:

Nova, Bluefly Vario
List your top 5 adventure flying, hike & fly or vol biv experiencesMost of my top 5 adventure flying experiences have been firsts for me, and more often than not a defining point in my progression as an adventure pilot. 1) Being the first to paraglide over the MacDonnell Range in Central Australia. 2) Competing in this year's X-Pyr. 3) Soaring the remote Indian cliffs of Deo Tibba (6001m) and Indrasan (6221m), then finding an amazing vol biv camp we called Shaggy Dog. 4) My first vol biv experience in Bir, India. 5) Flying from my home launch in the Bright mountains and making it to a point where I could see the ocean.
List your top 5 paragliding competition resultsI have competed in one international paragliding competition, the X-pyr 2022 (27th). There aren't any hike and fly competitions in Australia, yet. My best XC competition results have all been in The Flow Corryong PG Open (AAA/CAT2): 2018 - 3rd Sports; 2019 - 4th Serial; 2020 - 7th Serial; 2022 - 9th Serial.
How many years have you been flying?10
Tell us how you got into paraglidingMy father was a fixed-wing pilot. When I was six years old we built balsa wood gliders together and launched them from a bungee, catching thermals off the local tennis court. I joined the air training cadets when I was 13, where I learned more about flying. That same year after witnessing my first hang glider I said to myself "I will do that when I grow up". I had no idea how it was even possible to soar like a bird unassisted. Twenty-five years later I took the plunge and never looked back.
How many hours do you fly a year?200-300
Summarize the paragliding experience which you think qualifies you to do to the race?I was licensed in Nepal in 2012. Since then, adventure flying has been my main focus. As a junior pilot, I spent every weekend driving around Central Australia looking for new launches and throwing myself off a few mountains. I was the only paragliding pilot in town and it was my dream to be the first to fly over the ranges there. I made it my mission to fly as much as I could and learn as quickly as possible so I could do this safely. I therefore travelled back to Nepal and spent a few months in the house thermal there learning how to turn circles. After an SIV, when I had around 100 hours, I went to Bir (Indian Himalayas) with my vol biv gear. I was lucky enough to bump into a very experienced vol biv pilot, mountaineer and multi adventurer, Bryan Moore (from NZ). He trusted my abilities and took me on my first vol biv adventure. Looking back on this, it was a pivotal moment in my flying progression. After my return, I was lucky enough to have furthered my skills to the point where I could safely pioneer paragliding in remote Central Australia. Since then I have continued to progress. I consider myself a very well-rounded, safe pilot with experience in the smaller mountains of Australia and the bigger, more technical mountains of New Zealand, the European Alps, the Himalayas and the Pyrenees. I have competed in cross country paragliding competitions for the last 6 years. I have been a member of the Australian Paragliding Squad for the last 4 years. My CIVL ranking is currently 650. I work as a paragliding instructor and commercial tandem pilot in Bright, Australia. I was the first Australian resident to compete in the X-Pyr.
What has been your best paragliding moment?Flying over the McDonald ranges in Central Australia would have to be right up there. I have a connection to the land as I had been exploring the ranges on foot for many years before I started paragliding. Being in a paraglider transitioning over the beautiful range was a dream come true. It wasn't the longest or the highest but it was my most rewarding flight.
And your worst moment?During an SIV, when I had around 60 hours. I spiralled into Phewa Lake, Pokhara, whilst under supervision of an experienced instructor. I exited my first SAT, very disorientated, and neither of us realized that I still had a wrap on the brake line on one side. When I checked the dive I went straight into a spiral. The instructor repeatedly radioed to pull both brakes as hard as I could. I did this but due to the wrap, I was still in a spiral when I hit the water. My body was fine but my pride was dented.
What is your adventure racing / endurance events experience?During the seven-day X-Pyr this year, I walked around 300km with 16,000m of elevation (while sick with COVID). I was an active runner, running 50km+ a week at around 4-minute km for 13 years. I transitioned to mountain biking and road cycling where I was riding around 200km per week. I was also racing mountain bikes at that time, competing in some 12-hour team enduros. I have hiked for many years with heavy packs during my rock climbing and alpine climbing pursuits.
What mountaineering experience do you have?I have climbed for 17 years. Climbing is a passion for me and I find it highly rewarding. I have put up first ascents in the Himalayas, New Zealand, and Australia. I climb all different styles - bouldering, sport, traditional and mountaineering.
List your top 5 best adventures1) Competing in the X-Pyr this year has been one of my most rewarding experiences. I thoroughly enjoyed the experience and surprised myself with what I achieved, especially since I had COVID during the race. I realised after the event that I could be competitive in the Red Bull X-Alps. 2) In 2012, a climbing friend and I went on a non-supported three-week climbing expedition in the remote Kashmiri Himalayas. We were lucky enough to claim a new route. After this, we climbed in the Miyar Nala for four weeks (another remote area of the Himalayas). We attempted to climb a beautiful route called Horn Please on Neverseen Tower. 3) A few years ago, a friend and I attempted to fly the length of the European Alps, from Southern France to Slovenia. Unfortunately, we experienced unfavourable weather forcing us to walk 200km and fly just 80km. 4) Climbing Leaning Tower in Yosemite. Two friends and I spent two days and two nights aid-climbing up the super exposed West Face route. 5) Paragliding vol biv in India. Bryan Moore and I flew vol biv for five days in 2018. We took off from Bir Billing and explored the big mountains of the Kullu Valley and beyond.
What other adventure sports do you do?Climbing, mountain biking, kayaking, trail running, surfing and kite surfing.
Best adventure moment?Putting up a new climbing route in the Kashmir Himalayas.
Worst adventure moment?On the same trip in Kashmir as mentioned above, my climbing buddy and I got caught out in a storm and had to descend from a new route attempt. I thought I was going to die for six hours straight. Luckily, we made it down unscathed. Predicting the weather there was quite tricky as we didn't have any resources.
What's your training philosophy? Do you follow a regular plan?I feel I am better off being slightly under-prepared for an event of this magnitude, than overdoing it and turning up at the starting line injured. I listen to my body and believe rest is just as important as pushing it. For the X-Pyr, I followed a loose plan extracted from great resources such as the book "Training for the Uphill Athlete". If I was to be accepted to compete in the Red Bull X-Alps I will engage with a personal trainer to be as fit as I can be.
Do you follow a special diet?No, but I try to eat a healthy diet.
What's your approach to nutrition?I try to eat as many whole foods as possible (fruit, vegetables, unprocessed food, healthy fats and lean proteins). The amount of carbohydrates I consume is usually determined by the amount of exercise I do and I avoid sugar.
What wing do you fly?Skywalk X-Alps 5
What is your race goal?My main goal is to have fun, make friends and have new experiences. Everything else is a bonus.
What is your approach to risk and safety? What are your rules for staying safe?Whenever I think of risk and safety I weigh up the reward. More often than not the increase in risk isn't worth the reward. I give myself quite a wide safety margin with all the adventure sports I participate in, not just paragliding. As the saying goes "There are bold pilots and there are old pilots, but there aren't any old bold pilots". I plan to be as physically and mentally prepared as possible. Doing so is one way of increasing my safety margin and mitigating risk.
Why do you want to take part in the Red Bull X-Alps?I see the Red Bull X-Alps as the pinnacle of my paragliding and fitness training. I want to push my body and mind to new limits. I want to meet new people and make new friends. When I am an old man I want to look back on my life without regret, and I know I would regret not applying (or competing) for the Red Bull X-Alps. Life for me is about building memories.
What does the Red Bull X-Alps mean to you?All my training will come together in this event. It is the most prestigious event on the calendar.
Why do you think you have what it takes?I was pleased with my X-Pyr performance. After that event I experienced a light bulb moment, I realised I am more than capable of competing in the Red Bull X-Alps. I have the drive and the experience.
What will be your race strategy?My strategy will be to take the start easy and not go 130% straight away. I plan to travel at a consistent pace for the duration of the event. Above all, my strategy will be to have as much fun as possible.
Who makes the ideal supporter?The ideal supporter is someone who has previous experience in hike and fly races. Ideally someone who has done the job before or competed in a race. I feel it is difficult to fully understand the demands without some prior experience. From a practical level, the main supporter has to be good at juggling tasks. They should not only have to be comfortable with the more mundane tasks like cooking, but also be part-meteorologist, part-psychologist and part-strategist.
Have you ever done anything of this magnitude before?The X-Pyr 2022.