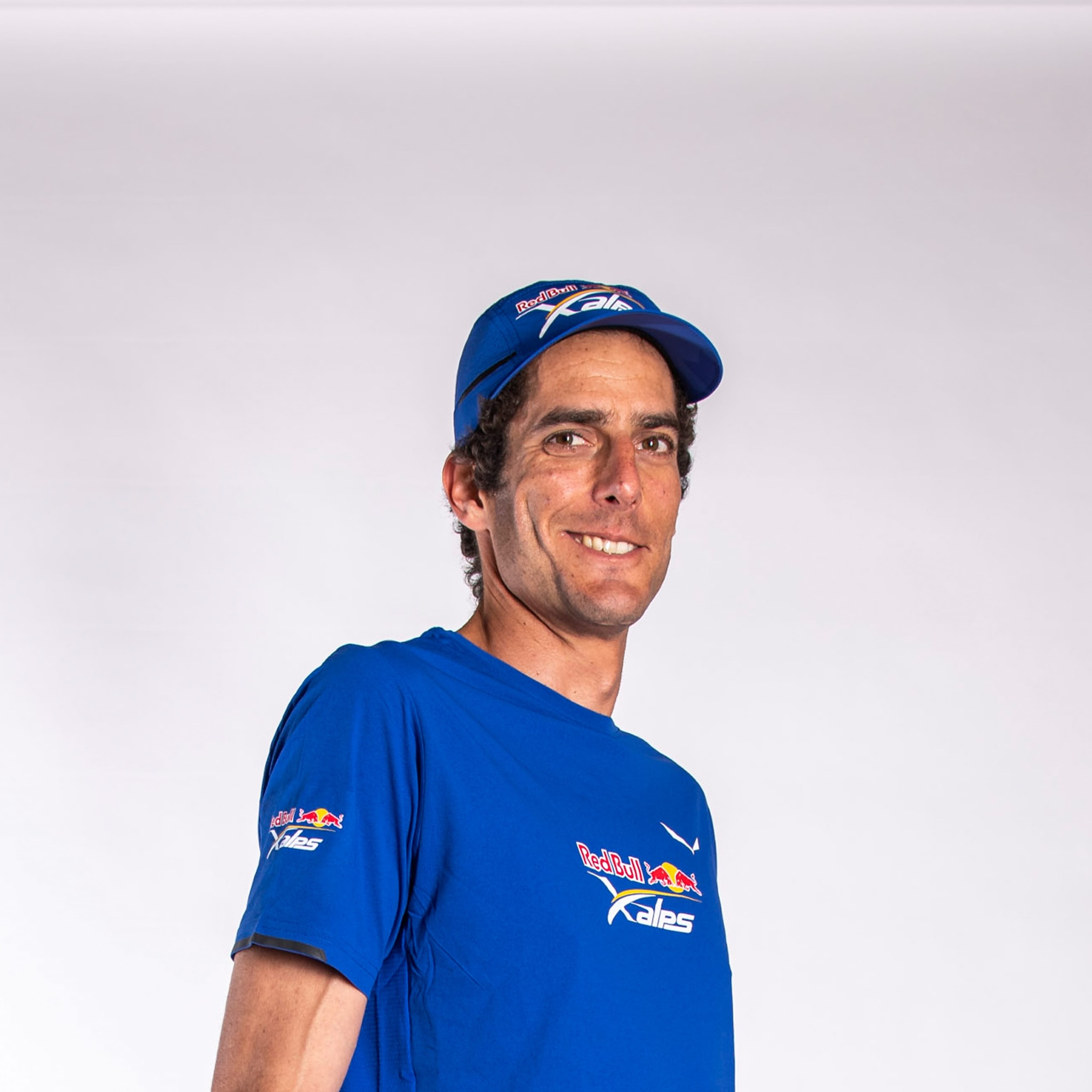 dtg

-- km

height

-- m

speed

-- km/h

heart beat

-- bpm
HUN
Nationality:

Hungary

Date of birth:

22 March 1985

Profession:

Professional pilot

Supporter:

Tine Claus

Glider:

Ozone Zeolite 2

Harness:

Ozone F*Race 2

Sponsors:

Ozone, Master Acro
How many years have you been paragliding?21 years
How many hours a year are you flying?300 hours per year
List your paragliding achievements, both competitions and personal adventures3x Aerobatic World Cup Champion, inventor of new manoeuvres, 2x Red Bull X-Alps Top 10 finisher, 3rd Paragliding World Cup Argentina 2019, Hungarian national record holder: 405 km declared goal, 528km open distance (Brazil, 2020)
What other adventures have you done, either races or personal projects?First ever descend with a paraglider in the Sierra Nevada de Santa Marta, Colombia, launching at 5,100 meters, landing at sea level (2017). Hike and fly from Acatenango, Vulcan de Fuego in Guatemala (2021). Alpine climb and flies in the Austrian Alps.
How many hours do you fly a year?300 hours
What wing do you fly?Ozone Zeolite
Why do you want to do the race again?Because all good things are three.
Entry is never guaranteed (unless you made the podium or goal). Why should you be in the race again?Because I finished 8th in 2009 and 7th in 2017 so it's time to finally reach goal this time.
Were you happy with your last performance?Very much, but two days of penalty due to airspace violation was painful.
What will you do differently this time around?Since my last race in 2017 my flying has matured further so I am hoping to be more efficient in the air and the experiences of the previous editions will also help a lot to make less mistakes on the ground and in the air.
What do you enjoy about the race?The adventure of covering such long distances only by foot and flying throughought the beutiful Alps and different cultures, the first-hand realization of human capabilities and endurance under extreme conditions.