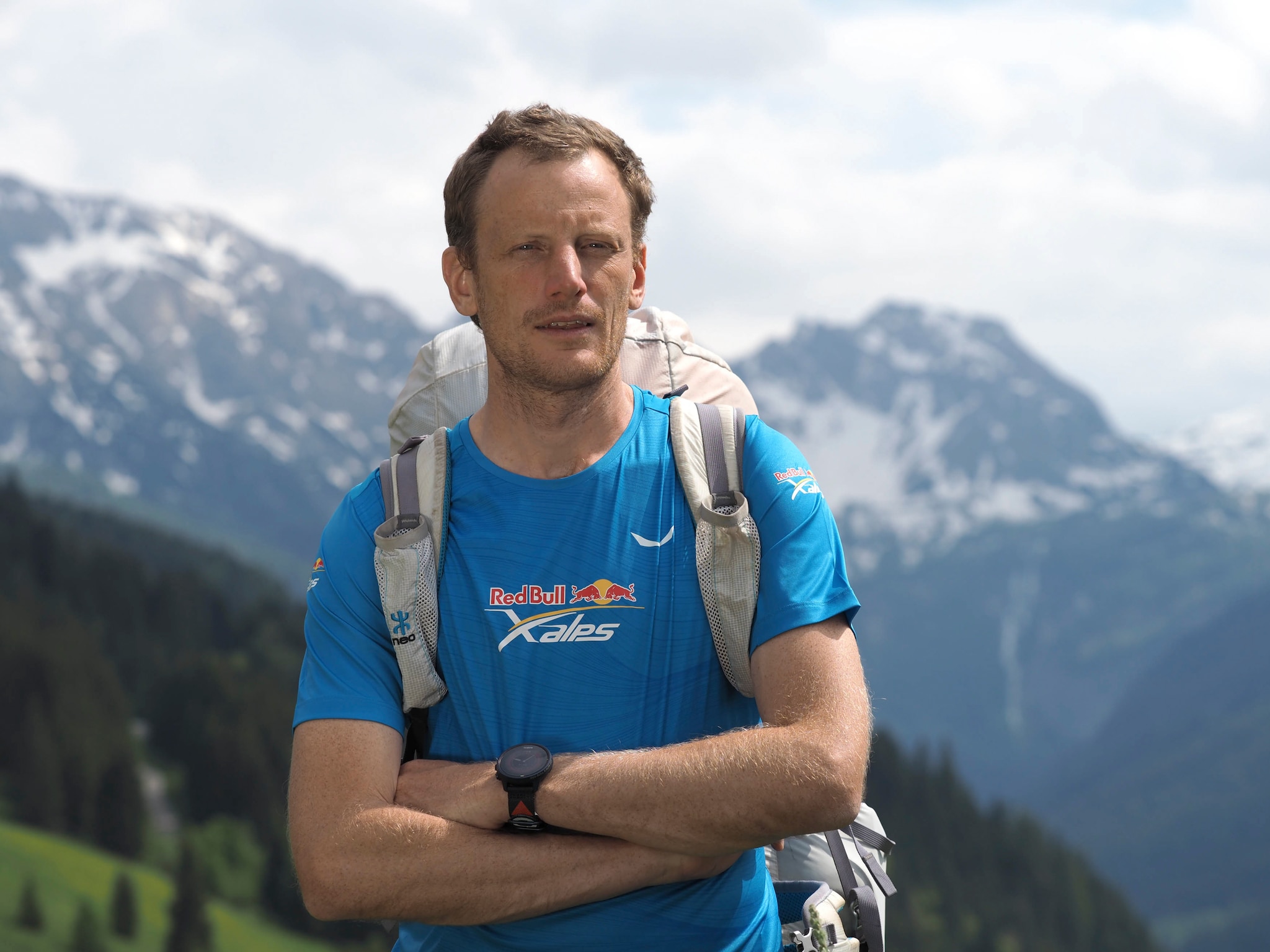 dtg

-- km

height

-- m

speed

-- km/h

heart beat

-- bpm
NZL1
Nationality:

New Zealand

Date of birth:

09 November 1982

Profession:

Meteorologist

Supporter:

Nicola Mclaren

Sponsors:

To be confirmed
When and why did you begin paragliding?In 2007 after I found out how paragliders are so light and how ideal they were for exploring New Zealand's Southern Alps.
Do you paraglide competitively? List rankings and events.Finished all events: X-Berg and X-Pyr (2014), Red Bull X-Alps 2015, 2017*, 2019*. [*Race duration, did not arrive in Monaco] Only person to fly 200+ km in New Zealand.
What is your mountaineering experience?Numerous alpine scrambles, mostly solo, particularly in New Zealand. Mt Tasman in NZ, 2006. Mont Blanc Gouter route (2008 solo, 2009 flew from summit), Mont Dolent (2015). The Gaisberg (2015, 2017, 2019). I've travelled through dozens of countries navigating my own way through the backcountry, but generally I avoid technical climbing - it's too slow!
What is your paragliding experience?I have flown in mountain ranges all over the world, and I love to fly places I've never seen and that (as far as I know) have never been flown - I especially like flying alone. I like difficult conditions, the challenge for me is to be more like a calculated competition pilot and make shrewd decisions on the good days.
What is your adventure racing / endurance sport experience?I'm more a seasoned tramper than a highly tuned athlete. According to the 2017 race statistics, I flew the most and walked the least. In 2019, I made a mistake on the first day and with so many turnpoints, the options for making moves to catch up were very limited. The race became more mechanical and less expressive. But it is always an adventure - every day!
What does your typical training week consist of?I avoid "training" as such, but I get a lot of incidental exercise in vol biv trips from time to time. You need to be fit enough to be comfortable taking strategic risks during the race - if you are ready to walk back up you're more likely to have a go. I forecast aviation weather as a job, which is a great opportunity to spend hours watching the weather.
What are your best and worst adventure / flying moments?The best moments are when you feel you have a connection to the landscape. But not the steel cable kind of connection. Interacting with those is one of the worst moments - something I don't need to worry about when flying in New Zealand.
What are the sporting moments you are most proud of?I'm proud of having an independent style and engaging with the audience: In Red Bull X-Alps 2015 I was awarded Best Sportsman, then two years later my mum and brother were awarded Best Supporters. If there was a prize for the lowest budget entrants, we'd probably win that too.
Have you competed in Red Bull X-Alps before and if so, when?Yes, 2015 (10th, Monaco), 2017 (9th, over 1000 km completed), 2019 (finished the race without getting distracted by top landing Mont Blanc).
What appeals to you about Red Bull X-Alps?The race explores the limits of flying in all kinds of conditions and gives full creative license to the pilot. Everyone seems to think you're going through hell but in reality you're being treated like royalty with nothing to worry about but hiking and flying. I like that and what's more is I love to entertain.
What will be your strategy during the race?Like last time, the most important thing is to have fun. Themes include having a balanced perspective, simplicity, safety, efficiency, and style. Planning, analyzing, and optimizing is a fun part of preparation. In the past I've noticed many pilots think they will follow Chrigel, but the champion has not been choosing that strategy!
Why do you think you will make it to the finish?So far so good - I'm used to being responsible for myself and answerable to my own needs.
What scares you the most about the event?I'm still scared of cables, but I think the most dangerous part of this event is the driving with distractions and fatigue. I'll do my best to be a good athlete for my supporters.
Have you ever done anything of this magnitude before?Vol biv is often more committing than the X-Alps as you do not have the support and infrastructure when travelling solo in far away countries. X-Alps is more strenuous but having a set goal and a motivating audience helps a lot - I wouldn't normally walk on the road in the rain!
Glider make and modelGin Puma
Harness make and modelTo be confirmed