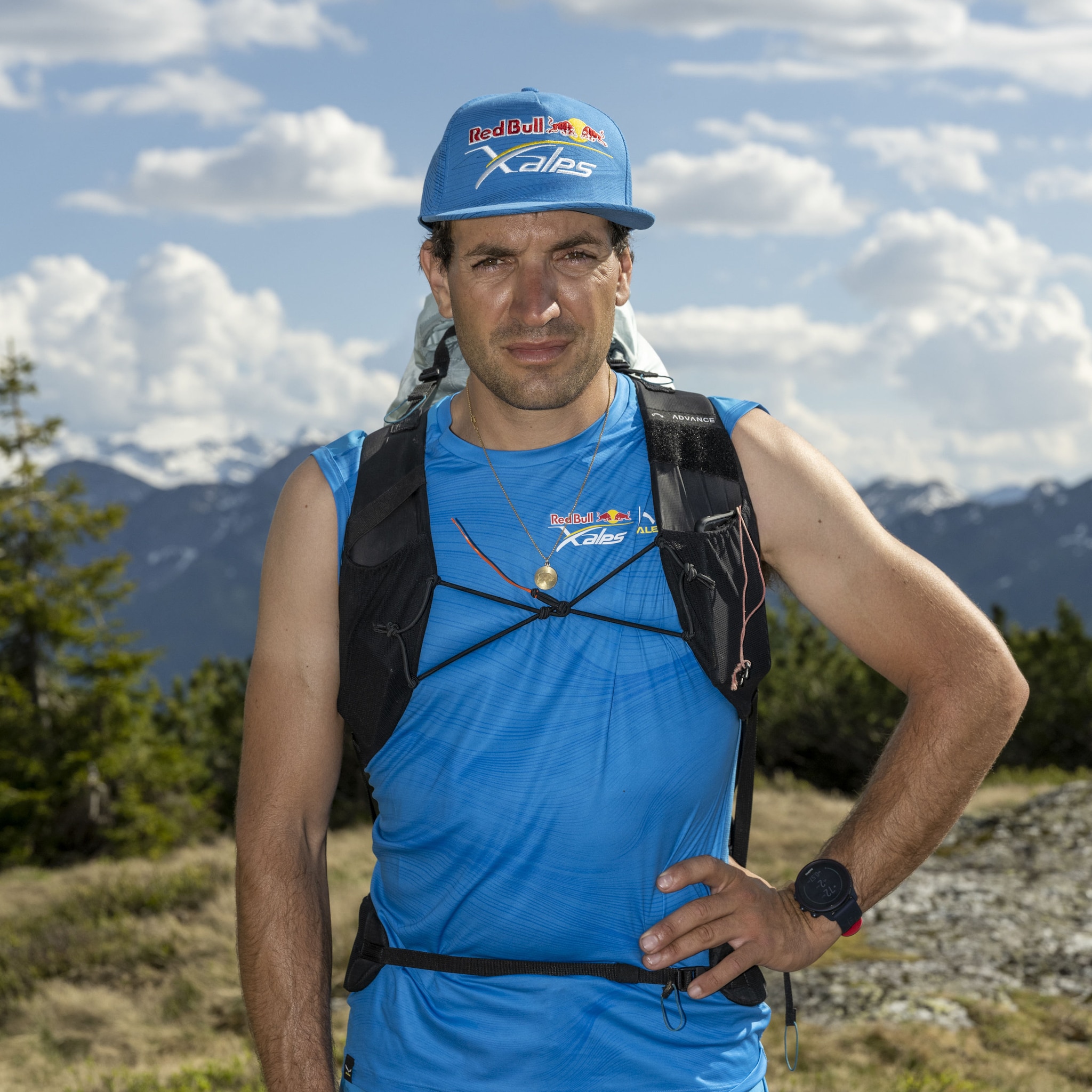 dtg

-- km

height

-- m

speed

-- km/h

heart beat

-- bpm
GER3
Nationality:

Germany

Date of birth:

03 April 1990

Profession:

Tandem Pilot (Summer), Professionell Mountain Rescue (Winter)

Supporter:

Matthias Kraus

Sponsors:

Advance Paragliders, Alptraum, La Sportiva, www.vogelfrei.de
When and why did you begin paragliding?Already as a child, I was fascinated with flying. From 13 years old I flew model planes, with 15 years I got my pilot license for sailplanes and motor sailplanes. I was mountaineering a lot and quite often saw some people flying with paragliders, so I decided in 2015 to make my paragldiing license.
Do you paraglide competitively? List rankings and events.bordairrace 2017 Chiemsee (8th) Malcesine Hike & Fly (5th) Rise & Fall 2019 (9th) Bawü Open 2018 FAI-2 (26th)
What is your mountaineering experience?My dad as a UIAGM mountain guide took me to the mountains from a young age. To this day, I've climbed many alpine classics with the paraglider and flew down, like: Ortler northface, Mt. Blanc Classic and Tacul northface, Piz Bernina, Jungfrau... As well as many multi-pitch rockclimbing routes in Europe and USA. Working in the mountain rescue for 10 Years (voluntary in summer and professional in the winter).
What is your paragliding experience?Since the very first moment I loved paraglding and tried to get better as quickly as possible. I basically spend all my free time in the air, if its acroflying, cross-country, hike & fly, also as a professional tandempilot. This dedication got me better faster, so I earned some successes with big XC Flights, competitions and also acrobatic flying on a high level.
What is your adventure racing / endurance sport experience?Some bordairraces, Dolomitii Superfly, Malcesine Hike & Fly and many Vol Biv trips in the Alps.
What does your typical training week consist of?Endurance training: A lot of hike & fly, in average about 6000hm a week, sometimes up to 4000hm a day, roadcycling on bad weather days. Flying training: Spend as much time as possible in the air, prepare for special situations, like landing on super small spots or takeoff in tricky conditions.
What are your best and worst adventure / flying moments?Best: It's hard to tell the only one best moment, but most recently- it was incredible to fly 140 km flat triangle in Bassano in February during tricky conditions and still be the second best on that day. Worst: When I was competing at the bordairrace, Schöckl, I set for the furthest turnpoint, together with Markus Anders, and did not trust on his route back home. I got stuck and he got first place.
What are the sporting moments you are most proud of?To finish bordairrace 2017 in the 8th place between many X-Alps athletes like Chrigel Maurer, Manuel Nübel, Gerald Gold, Lars Budack, Markus Anders and Pal Takats. Malcesine Hike & Fly 5th place to run up 1800hm/9km in 1:44min with paraglding equipment.
Have you competed in Red Bull X-Alps before and if so, when?Only to support Manuel Nübel temporarily for a few days in 2019.
What appeals to you about Red Bull X-Alps?A competition format which combines mountaineering and flying in such beautiful scenery like the Alps is a blast. I am a person who give his best in competitions, even if it's super exhausting. I also love the challenge to show my strength in demanding conditions, this is where my experience from acroflying plays a role.
What will be your strategy during the race?I try to approach it without too much pressure to be able to make the right decisions at the right time.
Why do you think you will make it to the finish?I am already now on a physically very high level and I am able to cover a lot of (height)meters every day. I already have a lot of experience flying in super demanding conditions and not only on perfect XC days.
What scares you the most about the event?Very stable conditions or rain :-)
Have you ever done anything of this magnitude before?No!
Glider make and modelAdvance Omega X-Alps 3.22
Harness make and modelAdvance Lightness X-Alps 2019