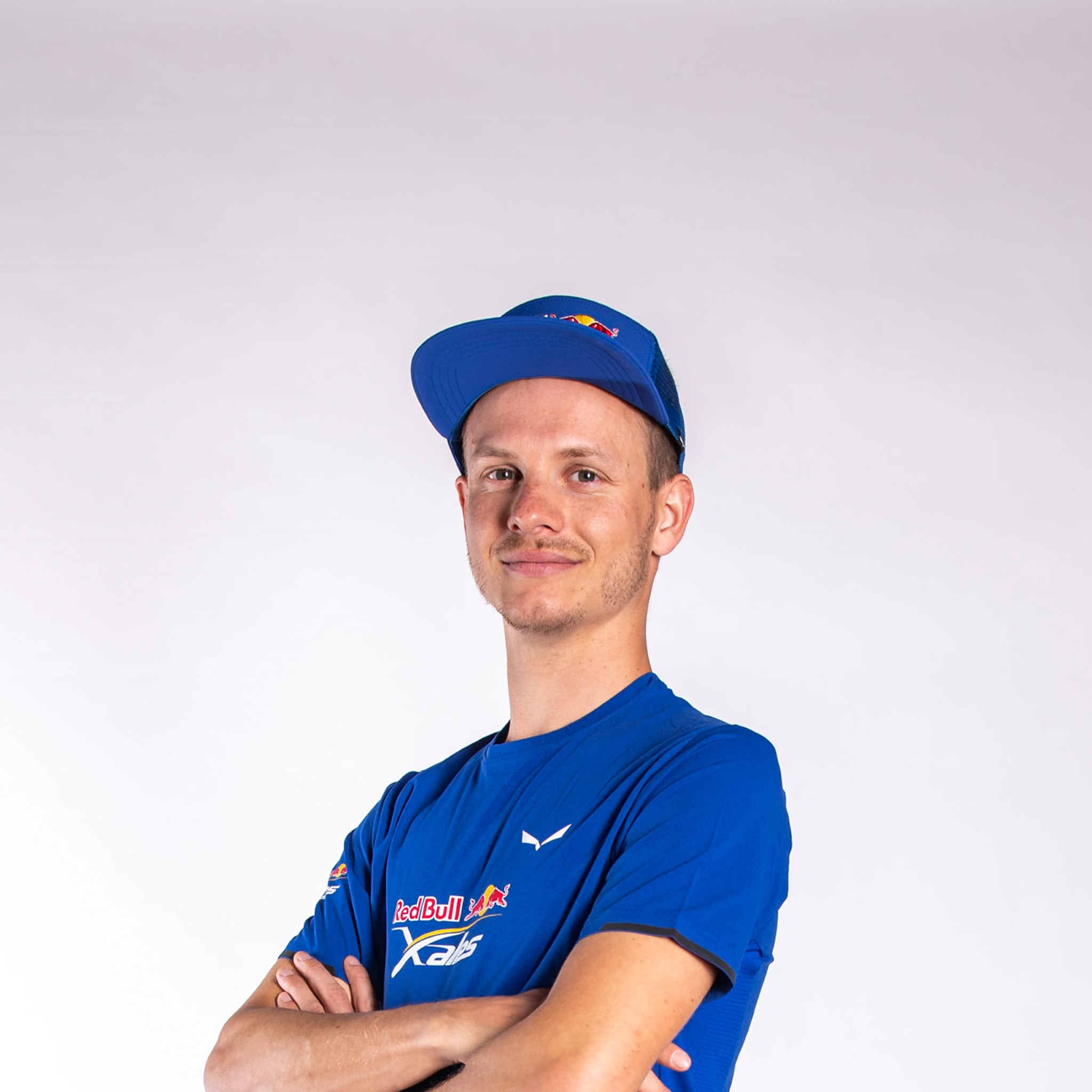 dtg

-- km

height

-- m

speed

-- km/h

heart beat

-- bpm
GER2
Nationality:

Germany

Date of birth:

21 July 1993

Profession:

Self-employed

Supporter:

Simon Raffeiner

Glider:

Ozone Zeolite

Harness:

Ozone F*Race 2

Sponsors:

NO OFFSEASON
List your top 5 adventure flying, hike & fly or vol biv experiencesWinning the X-Race Salzkammergut one whole day before everyone else finished. I was too fast for the organizers, so when I reached the first turnpoint, nobody was there, not even the signboard. One-day XC trip to Italy from a barely used starting place, via new routes XC flying in Norway, over big fjords where the sea was frozen Crossed the Königssee in Germany by paraglider. Completely unknown route around the famous mountain Watzmann in Berchtesgaden in wintertime. I dont know anyone else who ever crossed the Königssee by paraglider. It will be a two-day walk to get home again if you land at the wrong place. Climb & Fly Dom, Switzerland 4,500m, Großglockner Stüdlgrat + Großvenediger with Michael Malcherek (RIP)
List your top 5 paragliding competition resultsGerman XC league Junior Champion 2021 Rank 1, X-Race Salzkammergut 2022 Rank 1, German XC league performance class 2021 Rank 3, Bordairrace Garmisch Partenkirchen 2022 Rank 4, German XC league overall 2022 Rank 9 right now
How many years have you been flying?6 years
Tell us how you got into paraglidingMy father and I didn´t have a hobby together, so we started to see each other less and less. Then my father asked me If I wanted to start paragliding with him, so we can spend more time together.
How many hours do you fly a year?Hopefully not more than 250 this year otherwse my social life and work suffers a lot.
Summarize the paragliding experience which you think qualifies you to do to the race?I have learned paragliding in the Alps and because of my living place Marquartstein, Germany, I have been in contact with very good pilots right from the start. I found myself doing long XC flights very soon. After that I have moved to Norway for three years and learned how to fly in very rough conditions and remote places. When I came back to Germany I started competing for the German XC championships, which I have won in the junior class. I also started hike and fly and XC paragliding races and found out that I stay very, very calm and controlled no matter the situation. I'm a humble guy with what seems like good risk management so far. I have not crashed or hurt myself in six years of flying and never had any problems or close calls.
What has been your best paragliding moment?Booked a flight to Tenerife with my best friend in winter. Arrived at the hot airport and immediately went flying together for a sunset flight. We landed directly at a beach where live music was playing. It felt surreal.
And your worst moment?Saw someone going down in front of me on the rescue, while drifting into a big mountain. I couldn't do anything to help him, the conditions were too strong to land and help him.
What is your adventure racing / endurance events experience?I mostly did Bordairraces till now, but I also have been the Supporter for Markus Anders in the Dolomiti Superfly. I'm a good friend of his and he taught me a lot about the Red Bull X-Alps. I also like Ultras/Trail Running and ski mountaineering races. This January I also did the Everesting Challenge with skis on a very steep mountain which has never been done before.
What mountaineering experience do you have?I'm not an alpine guide, but very experienced. I did many big Climb & Flys in Austria and Switzerland (Großvenediger, Großglockner, Dom). I'm also an extreme skier and have skied many steep faces in Austria and Middle and North Norway. I have crossed the whole mountain range of Rondane Nationalpark in wintertime in under -40 degrees celsius with my trusty Husky on skis. I crossed parts of Jotunheimen by snowkiting, sleeping in igloos. Solo winter traverse of the Watzmann mountain.
What other adventure sports do you do?Skiing and paragliding is my passion, but I also like sailing, kitesurfing, riversurfing, mountaineering and trailrunning.
What's your training philosophy? Do you follow a regular plan?I have been a sportsman since a very young age and never had a break. I started with sports competitions in school when I was seven, so I have built up my endurance since then. I haven't needed a strict training plan until now.
Do you follow a special diet?I'm vegetarian. I just try to eat as much as possible since I'm always on the edge of losing weight because I'm doing too much.
What's your approach to nutrition?Eat as much as possible so I can fly a bigger Enzo.
What wing do you fly?Enzo 3 since 200 hours for XC, for hike & fly I fly Zeolite and Klimber 2P
What is your race goal?Position in the first half of, maybe push more if a magic move chance appears.
What is your approach to risk and safety? What are your rules for staying safe?I am and never have been "extreme" in my life, even if it looks like it from the outside. Every move I make is thoughtful and planned, even If I don't like to tell people about it. I always try to be on the golden line, and it has been working for all my years till now. It's very hard for me to get out of my comfort zone (which has gotten rather large by now). But this is also what is protecting me. I pride myself with being one of the few sportsmen out of my area, who never had any sorts of injuries/crashes/bad decisions in all the sports I do, but I know that someday it could happen.
What does the Red Bull X-Alps mean to you?Since I'm living in an area where Red Bull X-Alps has the same status as the Tour de France in France, it means quite much to me. When I started paragliding, I heard about the race from friends and thought it was unachievable and only for real gods. When I visited a Red Bull X-Alps Turnpoint for the first time in 2019 I got this idea of maybe doing it myself one day, but I didn't dare to think about it too much. Then, in 2021 the Turnpoint Achental was 300 meters away from my own house. That was when I decided that the time has come to prepare myself for Red Bull X-Alps
Why do you think you have what it takes?I'm a lone wolf. I function alone and under pressure. I don't need other people showing me the way - in real life and in flying. I work best when nobody tells me what to do, so I can do my own thing. I have always been a very competitive person, starting with athletic competitions at a very young age and then becoming a ski racer, winning a lot of medals, but ultimately quitting because it was too strict. I have been self-employed since I was 18 years old, I went through a lot of ups and downs. To this day I have never found a problem which was bigger than my willpower.
What will be your race strategy?Competing with others, but not risking too much. Try to stay in the race as long as possible, but not hurting myself. And when the time has come for a magic move to maybe disturb the oldies a little bit, give it a go! I'm known for strange/magic moves.
Who makes the ideal supporter?I've tried different approaches over the last years. Im very independent, what works best for me is just someone who gives me absolute peace of mind. It´s a bonus if he gives me something to eat or drink.
Have you ever done anything of this magnitude before?No. I only did the everesting challenge (9,000 meters of vertical in one day).